Bublr Bikes come to Bronzeville and Walker Square neighborhoods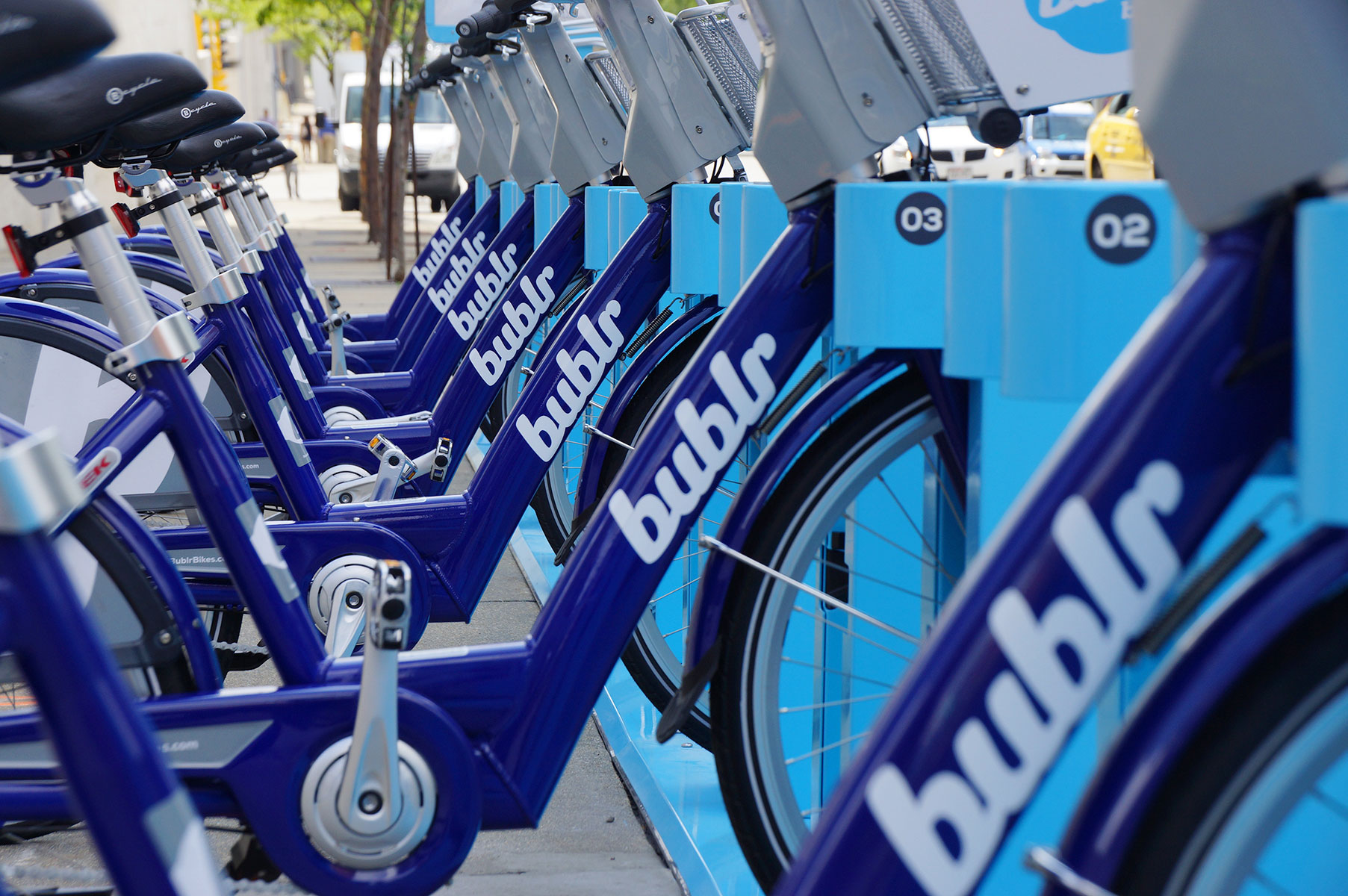 Residents of Bronzeville and Walker Square are glad that Bublr Bikes are now available in their neighborhoods, but some parents would like to see the bike-sharing service offer cargo bikes, so they can transport their children.
Lucia Jenkins, a Halyard Park resident, said she would not be using Bublr because her family has their own bikes. However, she too said she would be open to use them if cargo bikes were available.
Xochitl Morales who lives in the neighborhood and works at Time Warner Cable, uses Bublr Bikes on her lunch break to explore downtown. She said she would like to see a cargo option.
"I have grandchildren and that's something I would want," Morales said. She added that she and her grandchildren have enjoyed using cargo bikes before.
Kevin Hardman, executive director of Bublr Bikes, said he has heard the request for different types of bikes before. He said it is a possibility, but it is in the hands of the supplier, BCycle.
"It's crucial we hear from users about what they want and need," Hardman said.
Hardman added that the concept of bike sharing is evolving. He said as it becomes more popular, he anticipates new styles of bikes will be introduced.
Halyard Park resident Pam McFarling said she was excited to see Bublr Bikes come to her neighborhood.
"I saw them in other places and I thought it would be cool to have one in the neighborhood," McFarling said. "I don't have a bike but I really like riding them."
McFarling added that the rental fee would not deter Halyard Park residents. "I don't think the rates are bad because bikes are pretty expensive," McFarling said. "It's a good alternative if you're not going to ride regularly."
When scouting for new locations, Bublr Bikes asked Russell Jobs, general manager of DreamBikes, for suggestions. Jobs recommended the location on King Drive because it's close to residential areas. DreamBikes, 2021 N. Dr. Martin Luther King Drive, is a nonprofit organization that employs neighborhood youth and provides community members with affordable bicycles.
"It's hopefully breaking down invisible borders between the downtown and the neighborhoods," Jobs said.
Ashley Parker, who works at DreamBikes, said she thinks the bikes will probably get a lot of use because many neighborhood residents do not have cars.
Ian Bautista, executive director of the Clarke Square Neighborhood Initiative, noted that the bikes also will benefit the South Side.
"It's an affirmation we are connected to the rest of the city," Bautista said. "It validates we're a viable economy."
In the next few years, Bublr Bikes plans to expand to more than 100 stations and 800 Bublr Bikes in the Milwaukee area. The Milwaukee-based nonprofit has launched 40 bike share stations downtown and in adjoining neighborhoods.