A "broken" shared revenue system: Mayor Johnson seeks state aid for Milwaukee's proposed $1.7B budget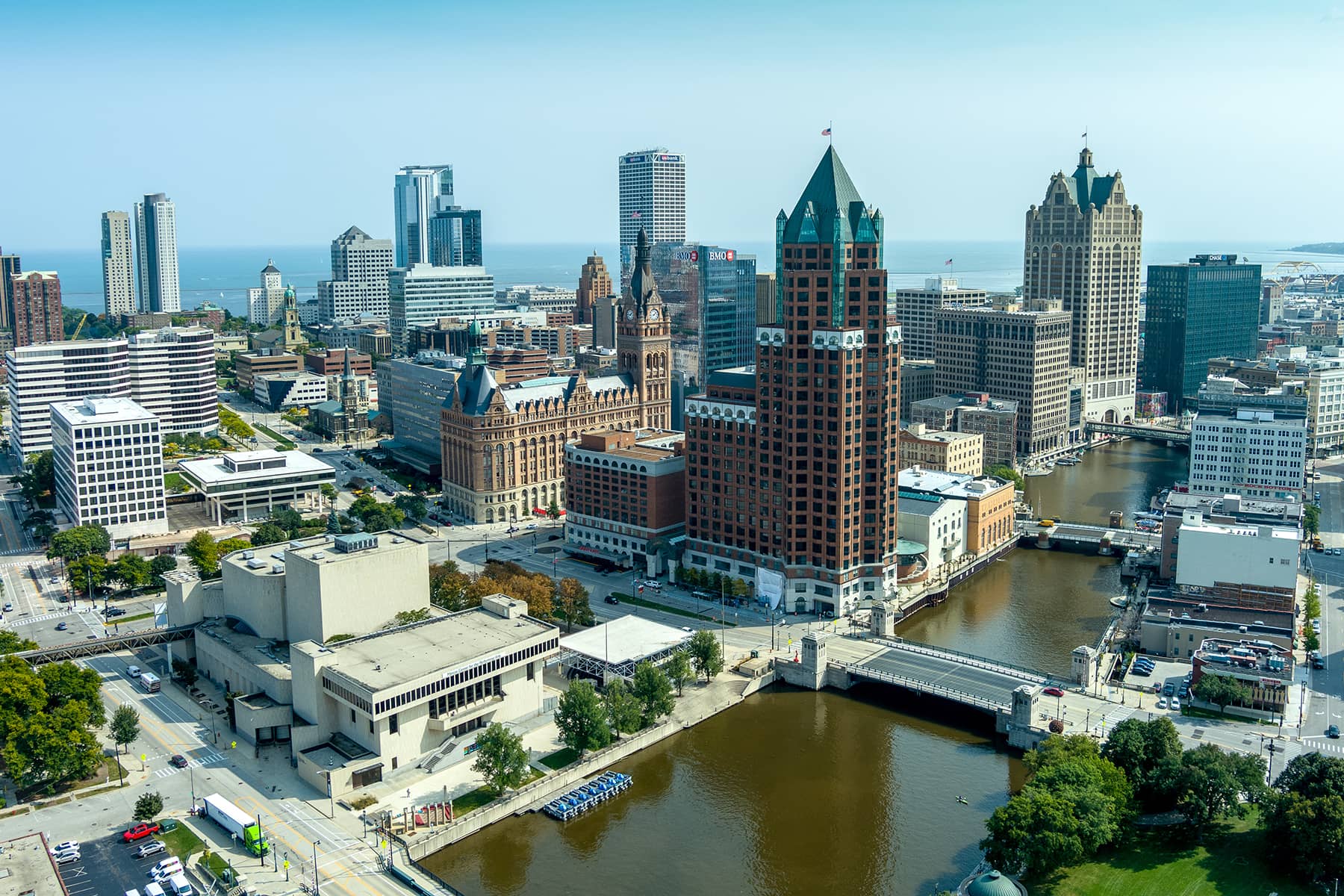 Milwaukee's mayor says the state's "broken" shared revenue program is hamstringing the city's finances and forcing cuts to police, fire and library services.
Mayor Cavalier Johnson unveiled his first proposed budget, totaling $1.7 billion, to the Milwaukee Common Council on September 20.
"As you will see, we are tightly constrained by limited revenue," Johnson said. "In fact, 'constrained' is not the right word. We're hamstrung, we're forced to cut long-established services because we do not have the money we need. Simply put, our costs are climbing and our revenue is flat."
The proposed city budget includes a property tax levy increase of 2 percent as well as an increase of 4 percent in most annual fees, according to the budget summary. The budget shows a 2 percent raise for general city employees.
The budget calls for a 1 percent reduction in sworn police officers, totaling about 17 officers. That number will be reached through retirement attrition in the department, Johnson said. The budget also calls for the elimination of two fire engines in 2023 and "major reductions" in hours and programming at five libraries across the city. The city has lost seven fire engines due to budget cuts since 2017. It is not yet clear what fire engines will be impacted this budget.
The Milwaukee Police Department's sworn staff has also decreased by 200 officers since 2018, cuts that have come while the city is dealing with record homicide rates.
The Milwaukee Fire Department will lose about 13 staff members while the Milwaukee Public Library will lose about 12 staff members. Both of those figures will reached through retirement attrition as well, according to the mayor's spokesperson.
Johnson said many of the issues are being caused because the city cannot significantly raise its property tax levy limit or fees collected because of state statutory limits.
"Insufficient resources have forced cuts and limited our ambitions for city government," Johnson said. "This coming year we will work through the financial restrictions, and I am optimistic the future will bring the change we need."
In 2005, the Wisconsin state Legislature limited how much local governments can raise property taxes in a given year. Shared revenue, which is the largest state aid program for local municipalities, has also been cut for several years. It is a problem that cities across the state are dealing with, as a 2021 op-ed from the mayors of Madison and Brookfield said shared revenue has been cut incrementally by $94 million since 2003.
Johnson said Milwaukee could have received an additional $155 million dollars for the budget if shared revenue had kept up with inflation. During a press conference after his address to the common council, he said he has been working with state officials to address the problem.
"I think that legislators, they understand the problem, they know that there's a problem, they have identified that there's a problem, now it's time to act on the problem," Johnson said, "because if they don't, then the problem is this: the services that we provide, not just in Milwaukee, but across the entire state, those services are going to be sucked away, they're going to leave."
A report released on September 20 by the Wisconsin Policy Forum said that finances in the city are "closer than ever to a long-predicted day of reckoning, threatened by an unsustainable revenue mix, shrinking resources for core functions, diminishing reserves, and escalating long-term liabilities," a news release said.
"Between 2011 and 2021, the city's financial statements show revenues grew by only 12.8 percent in its tax-supported governmental funds, substantially less than the 20.5% increase in inflation during that period," the report said.
To address this, the report calls for "expanding the city's local tax or fee revenues beyond the property tax, reforming its pension and retiree health care benefits, limiting borrowing where possible, and finding new ways to cut spending and increase efficiency, such as consolidating or sharing services with nearby local governments."
Rob Henken, president of the Wisconsin Policy Forum, said this is the third study of the city's finances in the last 13 years. He said the city has not been able to "keep pace" in recent years with its expenditures needs.
"The city has essentially been handcuffed by some very restrictive policies at the state level, both in terms of its shared revenue allocation from state government, as well as its ability to use the one source of local taxation that is available to it under state law, which is the property tax," Henken said.
Henken said more cuts could be coming in future budgets if the city does not address the issue. He added that Milwaukee is currently using $75 million in federal COVID-19 relief funds to plug budget deficits in 2023 and 2024.
"When those dollars disappear, there's an immediate $75 million gap in the budget," Henken said. "That is going to be a huge challenge for policymakers."
City committees will begin to review the budget in the coming weeks. Milwaukee City Clerk Jim Owczarski said the common council will review and vote on the final budget in the final week of November.
Donate: Wisconsin Public Radio