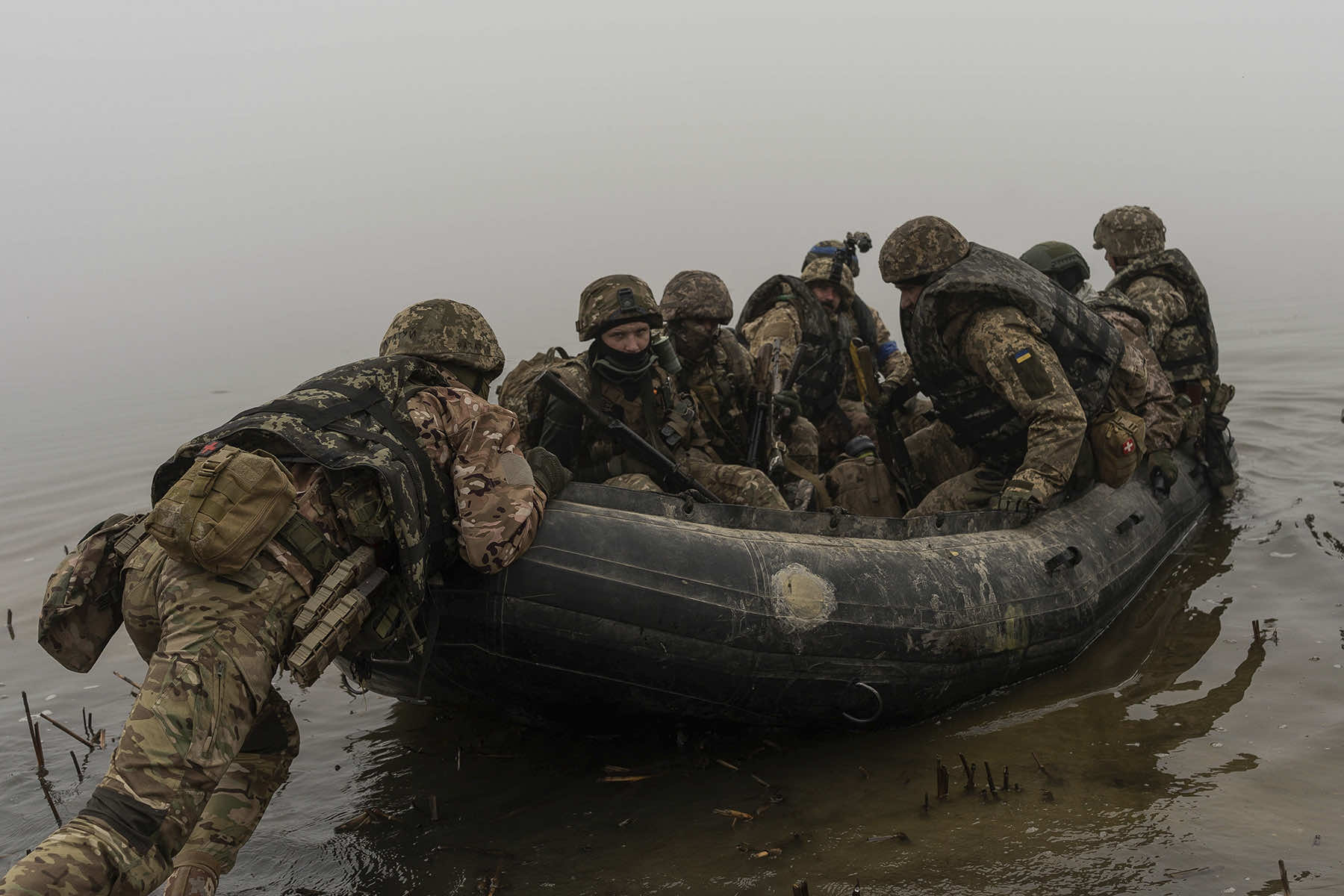 Ukrainian President Volodymyr Zelenskyy said he spoke with President Joe Biden about future U.S. support for Ukraine, and Russian President Vladimir Putin visited a military base near the invaded nation's border as the warring countries prepared for the winter and next year's combat operations.
Almost 20 months of war have sapped both sides' military resources. The fighting is likely to settle into positional and attritional warfare during the approaching wintry weather, analysts say, with little change along the more than 600-mile front line.
Zelenskyy said he spoke to Biden by phone about "a significant support package" for Ukraine on October 19. Western help has been crucial for Ukraine's war effort. The U.S. president asked Congress on October 20 for billions of dollars in military assistance for both Ukraine and Israel.
Zelenskyy also spoke on October 20 with German Chancellor Olaf Scholz, who "reasserted (Germany's) sustained and steadfast solidarity with Ukraine," according to the German government.
Putin visited the headquarters of Russia's Southern Military District on October 19, which is located less than 60 miles from Ukraine's southeastern border. He was briefed on the war by the chief of the General Staff, Valery Gerasimov, the Kremlin said.
With the scale of the Western aid Kyiv can expect going forward uncertain, and after a five-month-long Ukrainian counteroffensive that sapped Russia's reserves but apparently only dented its front-line defenses, both countries are scrambling to replenish their stockpiles for 2024.
Ukraine has been expending ammunition at a rate of more than 200,000 rounds per month, according to Jack Watling, a senior research fellow at the Royal United Services Institute think tank in London.
"Sufficient ammunition to sustain this rate of fire is not going to be forthcoming as NATO stockpiles deplete, and production rates for ammunition remain too low to meet this level of demand," Watling wrote in an assessment published on October 19.
Meanwhile, Russian production "has turned a corner," he said. Moscow's domestic ammunition production is growing quickly, at more than 100 long-range missiles a month compared with 40 a month a year ago, for example, according to Watling.
Also, Russia is reported to be receiving supplies from Iran, North Korea, and other authoritarian countries.
Russia's battlefield has also shifted to include the U.S. political system and American homes via radio, TV, and the Internet. Experts believe that Putin hopes to end U.S. aid because of his ability to get Republican voters and politicians to mouth his talking points and propaganda.
Though the Ukrainian counteroffensive has not made dramatic progress against Russia's formidable defenses, it has suppressed gains by the Kremlin's forces. If Ukraine can keep up the pressure, it would further stretch Russia's already strained manpower resources, according to the Institute for the Study of War.
The think tank based in Washington said in its latest assessment that "Russian forces largely lack high-quality reserves and are struggling to generate, train and soundly deploy reserves to effectively plug holes in the front line and pursue offensive operations."