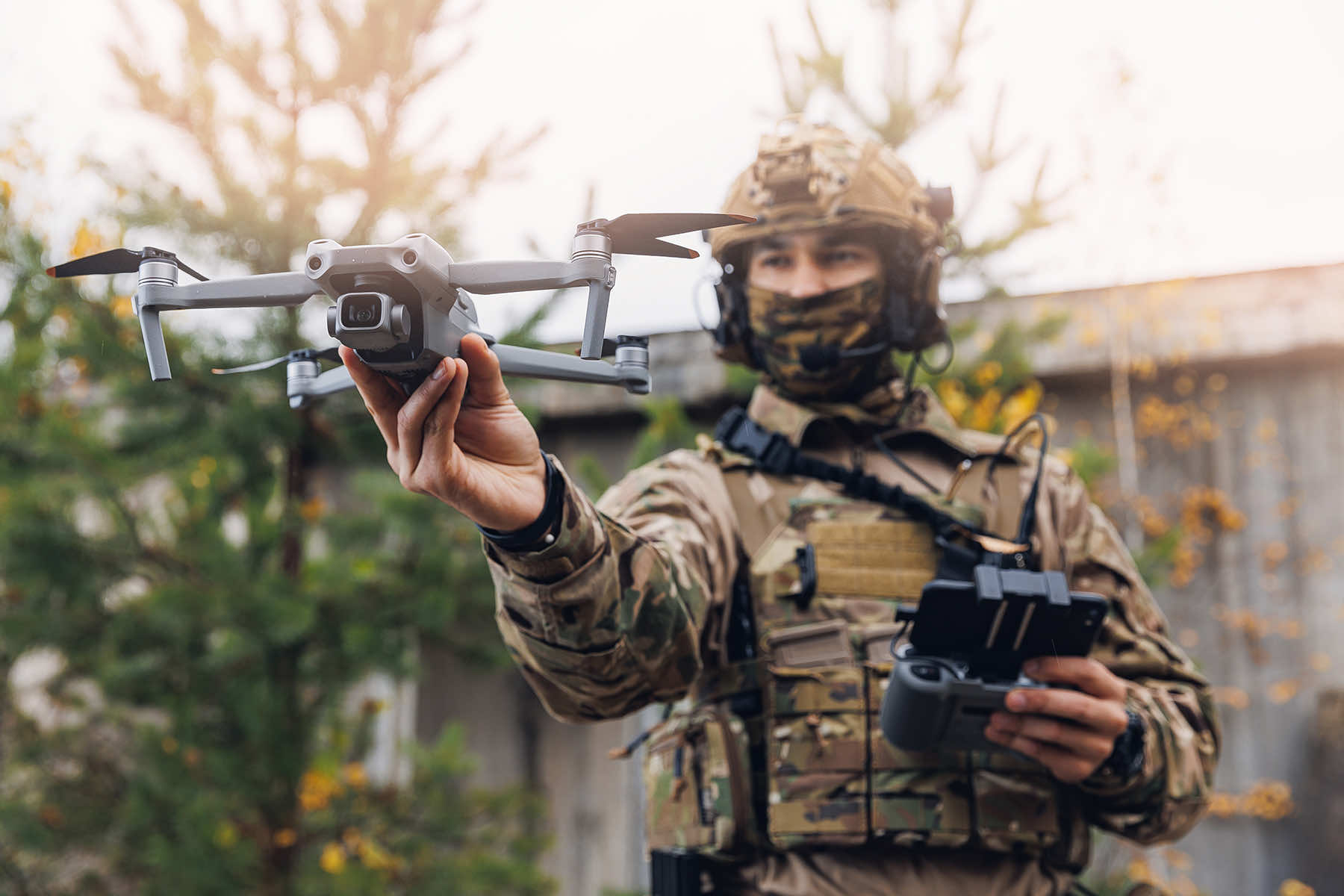 China imposed restrictions on exports of long-range civilian drones beginning in August, citing Russia's war in Ukraine and concern that drones might be converted to military use.
Chinese leader Xi Jinping's government is friendly with Moscow but says it is neutral in the 17-month-old war. It has been stung by reports that both sides might be using Chinese-made drones for reconnaissance and possibly attacks.
Export controls took effect on August 1 to prevent use of drones for "non-peaceful purposes," the Ministry of Commerce said in a statement. It said some drone exports still will be allowed.
China is a leading developer and exporter of drones. DJI Technology Co., one of the global industry's top competitors, announced in April 2022 it was pulling out of Russia and Ukraine to prevent its drones from being used in combat.
"The risk of some high specification and high-performance civilian unmanned aerial vehicles being converted to military use is constantly increasing," the Ministry of Commerce said.
Restrictions will apply to drones that can fly beyond the natural sight distance of operators or stay aloft more than 30 minutes, have attachments that can throw objects, and weigh more than 15 pounds, according to the ministry.
"Since the crisis in Ukraine, some Chinese civilian drone companies have voluntarily suspended their operations in conflict areas," the Ministry of Commerce said. It accused the United States and Western media of spreading "false information" about Chinese drone exports.
The government recently tried to defend its dealings with Russia as "normal economic and trade cooperation" after a U.S. intelligence report said Beijing possibly provided equipment used in Ukraine that might have military applications.
The report cited Russian customs data that showed Chinese state-owned military contractors supplied drones, navigation equipment, fighter jet parts, and other goods.
The Biden administration has warned Beijing of unspecified consequences if it supports the Kremlin's war effort. The recent report did not say whether any of the trade cited might trigger U.S. retaliation.
Xi and Russian President Vladimir Putin declared before the February 2022 invasion that their governments had a "no-limits" friendship. Beijing has blocked efforts to censure Moscow in the United Nations and has repeated Russian justifications for the attack.
China has "always opposed the use of civilian drones for military purposes," the Ministry of Commerce said. "The moderate expansion of drone control by China this time is an important measure to demonstrate the responsibility of a responsible major country."
The Ukrainian government appealed to DJI in March 2022 to stop selling drones it said the Russian ministry was using to target missile attacks. DJI rejected claims it leaked data on Ukraine's military positions to Russia.