Danica Roem opens PrideFest with keynote about speaking truth to power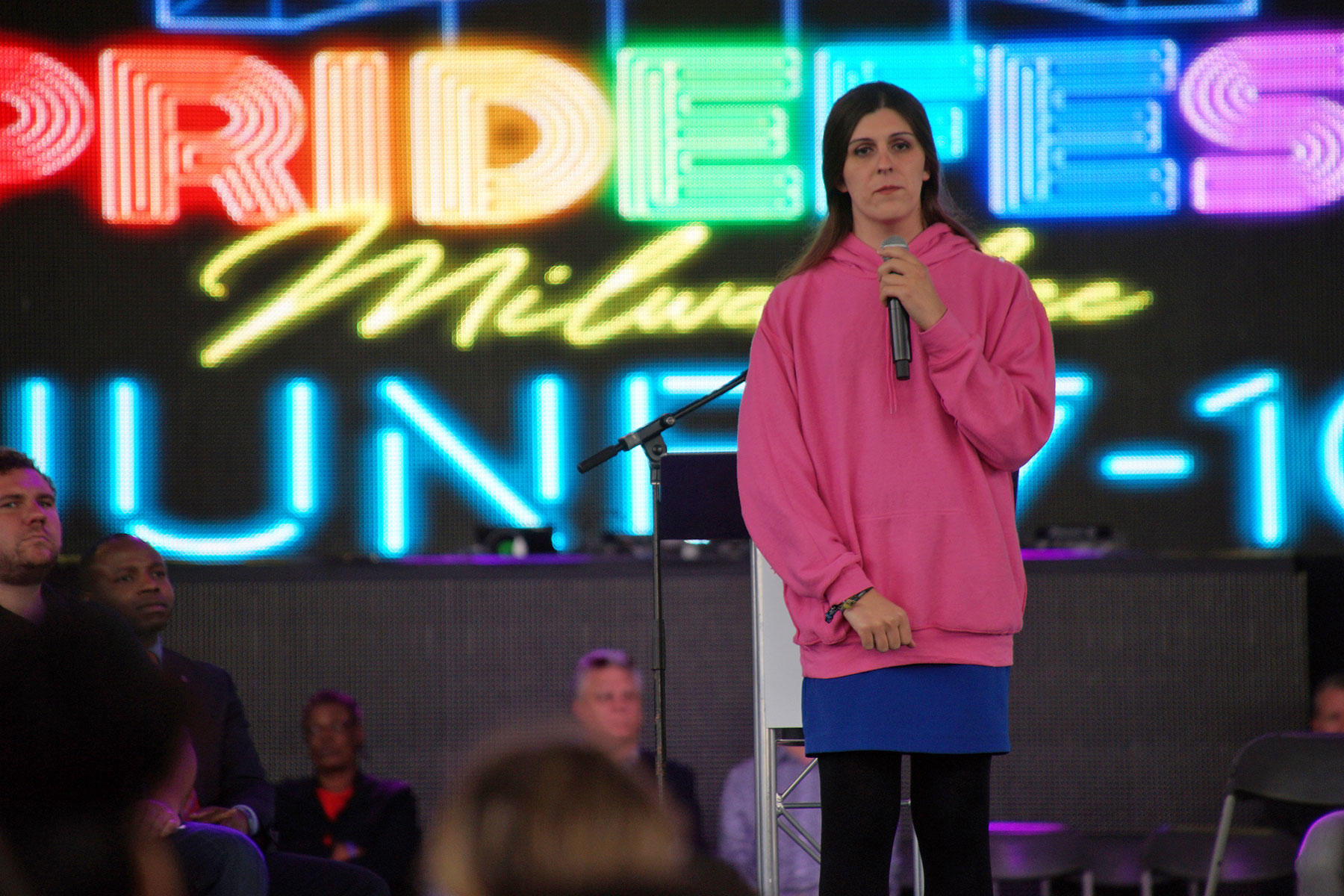 "Whatever problems the LGBT community may have in the state capital, you are not going to have them in the County Courthouse or City Hall. We are in this together, and that's what this is all about, being together. We have to be respectful of each other and understand where we, as human beings, want to be loved and want to love in whatever way is appropriate for us." – Mayor Tom Barrett
Proudly celebrating local LGBTQ culture and community, the 31st Annual PrideFest Milwaukee officially kicked off the summer festival season on June 8. The opening ceremonies featured guest speakers that included Mayor Tom Barrett, County Executive Chris Abele, with a keynote address by Danica Roem.
Danica Roem currently represents the 13th District in the Virginia House of Delegates. She is a 33 year old step-mom, lifelong resident of Prince William County, and the former lead reporter of the Gainesville Times. Roem ran for office to bring a reporter's eye to Richmond and to speak truth to power. Her inspiring and transformative campaign gained national and international attention, and ultimately resulted in an election victory. As the first out transgender woman elected to a state legislature, Roem is blazing a new and unique trail.
These audio segments were recorded live during the opening ceremonies as selected speakers shared remarks with the attending crowd.