Audio: Voices of social progress speak at Women's March in Milwaukee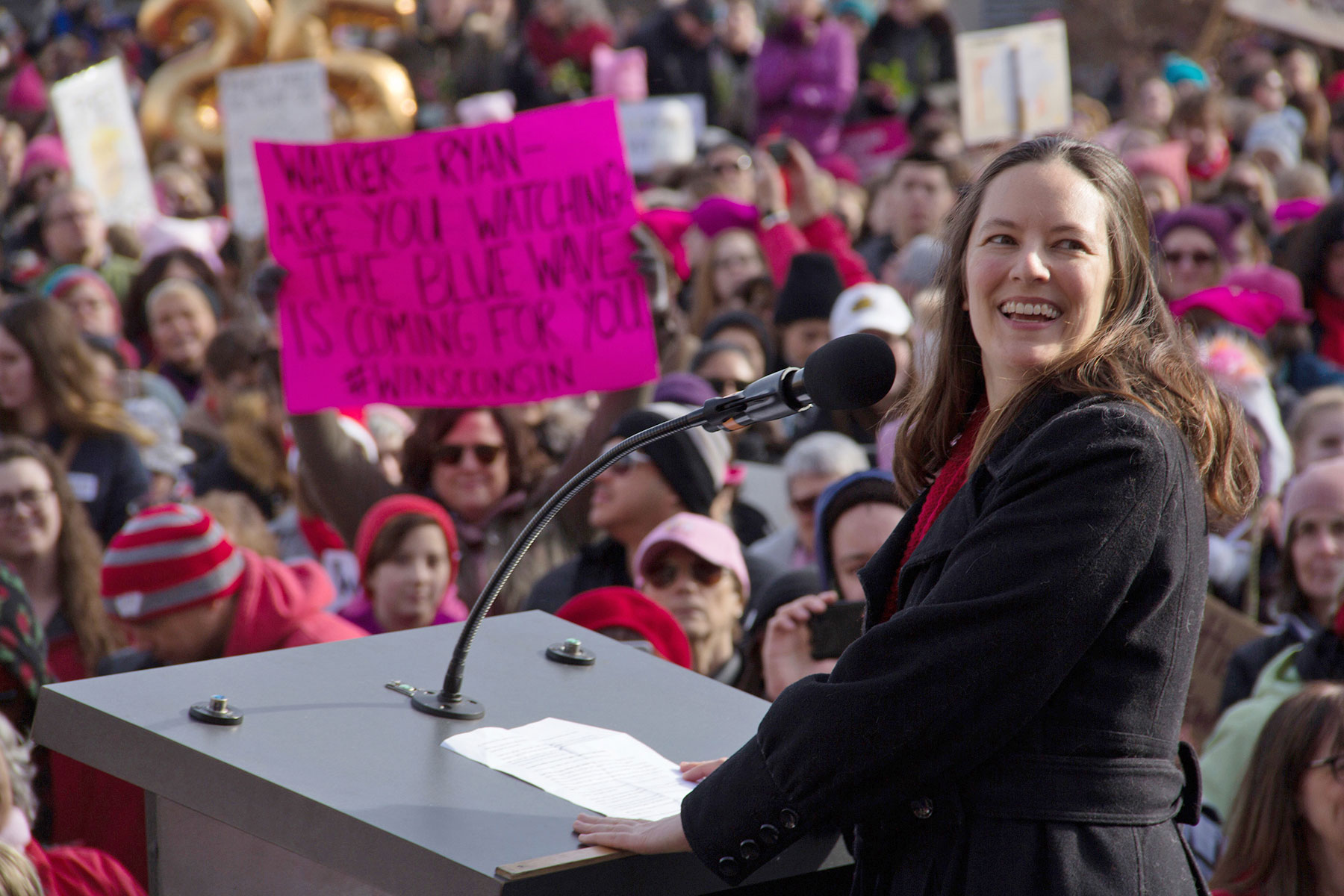 The Wisconsin chapter of the Women's March held its Second Annual Day of Action on January 20, attracting a crowd of thousands to downtown Milwaukee.
The public rally was held next to the Milwaukee County Court House, with a subsequent educational sessions in the Wisconsin Center. The event was organized by Sarah Pearson and Samantha Hana Hentzen, and it coincided with rallies in Green Bay, Eau Claire, and around the world.
Many of the demonstrators had participated in the 2017 marches that took place in Milwaukee's Riverwest neighborhood, Madison, and Washington DC. Participants noted in their signs and chants how the country has experience near-daily revelations of sexual abuse, harassment of women, the return of white supremacy doctrines, and a complicit public who in silence supports the toxic policies of unpopular President.
This audio was recorded before the protest march began, when presenters addressed the crowd on a range of women's issues. Included in the presentations were the voices of women of color from community groups in Milwaukee making transformative social change.
The speakers included State Senator Lena Taylor, Milwaukee County Circuit Judge Rebecca Frank Dallet, candidate for Glendale Alderperson District 1 Tomika Gray-Vukovic, founder of Fresh Start Learning Nancy Yarbrough-Banks, organizer at Uplifting Black Liberation and Community (UBLAC) Lisa Jones, director of Urban Underground Sharlen Moore, candidate for 84th State Assembly District Erica Flynn, DACA recipient Mayra Guadalupe Jiménez González, and indigenous rights activist and water protector Colleen Kennedy.