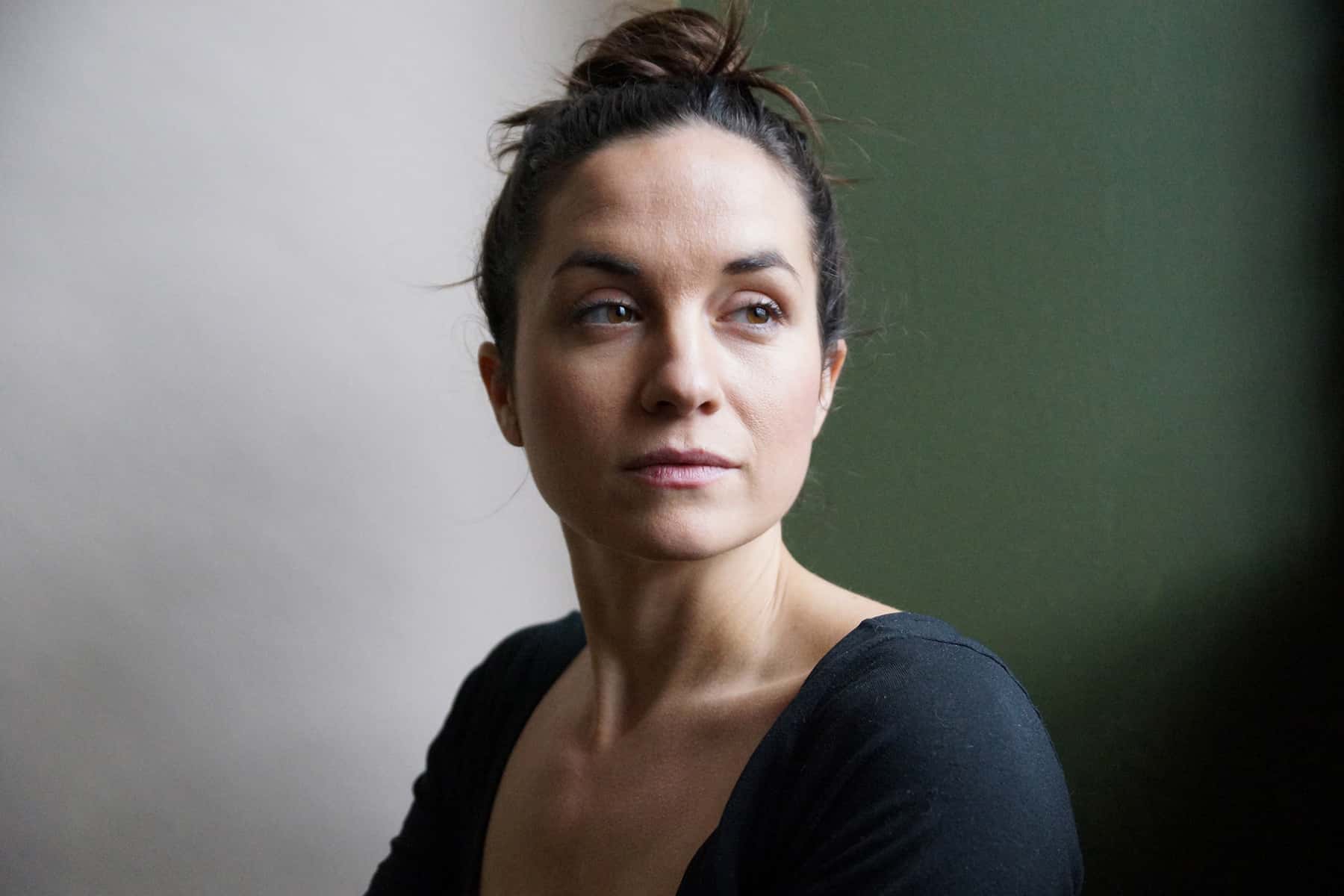 With uniquely historic roots to Milwaukee and a passion for creativity, Margaret Muza challenged herself to learn a forgotten art form. In that process, her work has developed into a business that inspires others with its craftsmanship and beauty.
In the digital age of sensors and pixels it is easy to forget that capturing light is the heart of photography. Muza uses the most basic elements of chemistry to make images that are both fine art and testimonies to vintage technology. While most people are mesmerized by and fascinated with the collodion wet-plate process, it is easy to miss the determination and pursuit of excellence that drives her imagination.
Milwaukee Independent: What is the fondest memory of your youth in Milwaukee, and who was the most influential person in your life while growing up?
Margaret Muza: I have a lot of great memories from childhood. Being one of 6 siblings, I was almost never alone. All of my memories include many others. My dad was a mailman and I only remember him having off on Sundays. Usually he would take us to church and my mom would stay home, the only time she ever had the house to herself. I never considered us religious, and I often think we went just to have some type of routine on the weekends, to give my mother a break. After church we would get hot ham and rolls, and go for a walk in the Seminary Woods in St. Francis. I still go there all the time. It's one of the only places in the area that remains the same in real life as it does in my memory.
If I had to choose one single influential person, it would be my grandmother Fran. I have strong memories of sitting at the "grown up table" at my grandmothers house. She always lead discussions about politics and current events. She was involved in local politics, and advocated for integration in the 1960s. She had 6 kids of her own, and not a lot of money to spare. Still, she was always creative, and along with my grandfather they gave us so much. He built three log cabins in Upper Michigan, and we went every summer. He loved nature, took care of the woods, and kept count of birds. He passed away last year, but we still have the land and the cabins which we will always take care of. When I think of influence, I have to look at the big picture and that brings me back to them. They gave their children an enchanted childhood, and my mother being among them had so much fun growing up that she too wanted a big family, and passed on the same gift to me and my siblings. My family is the most valuable thing in my life. It makes me feel like a rich person when in truth I'm an artist that struggles sometimes.
Milwaukee Independent: Being a descendant from the Kashubian settlers of Jones Island, how has that legacy shaped your family today? And, along with your mother's grandfather almost sailing on the RMS Titanic, what does all that history mean to you, and your sisters?
Margaret Muza: The Jones Island story on my fathers side is fun because it's so close to home. It's something my dad has always been learning more about, but I myself didn't fully understand the story until my adult life. It wasn't until I did a quick internet search on the history of Jones Island and saw my own last name. Jacob Muza was the first Kashubian to settle Jones Island, what's now just below the Hoan Bridge, and an entire population followed him there. By the time the city came to kick them off the island, 1,800 people were living there. It's currently a concrete slab that is home to the sewer treatment plant, but old photographs show it covered with trees, houses on stilts, fishing boats lining the shore. It's an incredible story, and it's fun to know that they picked the coolest piece of land in town and lived there illegally for 70+ years. For me it's another reason to want to stay in Milwaukee and be part of its growth.
The Titanic story is a lucky one. My great-grandfather was just a teenager when he and his best friend decided to leave for America. He bought his 3rd class ticket, and his friend struggled to get the funds in time. Not wanting to go without his friend, my great grandfather sold his ticket. Eventually they scraped up the money to buy two tickets on a different ship which left shortly after. They didn't find out that the Titanic sank until they reached their destination.
Milwaukee Independent: How did you get involved with the Sweet Water urban fish and vegetable farm? And, what did that experience teach you?
Margaret Muza: Sweet Water was a beautiful place, and after taking a tour I just felt like I wanted to be there all the time so I began volunteering. Eventually I got hired, and worked every farmers market selling fish. It was so much fun to be there because it was a great vision. It would be 20 degrees and snowing outside, and when you walked into that space it was sensory overload. There were green herbs and lettuces growing everywhere you looked, fish jumping and the sound of water rushing. This all inside a warehouse along some train tracks in Bayview. It was my job to catch and kill the fish in the morning, and take them to the market to sell. It all felt like the right way to be growing and selling food for the city, and it tied in with my Jones Island fisherfolk roots. Unfortunately, the operating costs were too high, and it didn't last. The building was amazing, but that became another casualty of the condo growth in the area.
Milwaukee Independent: Where did your passion for history come from, and what aspect of it has been most interesting to you?
Margaret Muza: I can't say an exact moment but when I was younger I used to read a lot. It might have come from there, but also maybe from growing up with parents that cared about the history of our city. I did a deep dive into the history of the Roosevelts and learned a lot.
Milwaukee Independent: What has being resourceful and creative taught you about yourself? What is the most uncomfortable part of challenging yourself? And, how has it caused problems for you in a world that rarely understands the artistic mind?
Margaret Muza: Being resourceful means less limitations, and as an artist that is a luxury. Some things in my process might cost a lot of money to be custom made, yet I can improvise with things I find at the thrift store. I also have a lot of people around me who I turn to for advice as well when it comes to issues I am need help with. It probably isn't professional to say I often dislike a lot of what I make, but it's mostly true. For me the challenge of the process itself is the most interesting, and I lose interest a little once my image is complete.
Milwaukee Independent: When you first saw portraits of people produced by the wet plate process, what effect did that have on you?
Margaret Muza: The first time I saw the process in front of my eyes I got goosebumps all over and I felt like I had seen a ghost. I couldn't wrap my head around how it worked and I knew I wanted to figure it out no matter how long that took. I'm still working on figuring it out.
Milwaukee Independent: What is it about your style of photography that interests you? And, if a photo is a window into someone's soul, what do you want people to see in the images you take?
Margaret Muza: I like the effect of the old lenses I use, and the large format cameras. I sometimes like the artifacts that occur on the image. The wet-plate process can leave behind specks and streaks on the plate. Some seem not to have an explanation, but I'd always prefer to figure it out. I think this process just shows something a little different than what we are used to seeing, so I just want to make sure I take a picture that people are happy to hold on to for years to come.
Milwaukee Independent: What do you feel is the negative effects of social media and Instagram filters on how people look at photography?
Margaret Muza: I really don't have a problem with filters. I like photographs, and I like how Instagram gives everyone a place to share what they see, if they choose. And editing is just another way people have fun with the pictures they take. If Instagram has negative effects, I think it's more in how its a platform for trolls and advertisers. It's more of business tool and I utilize it that way too, but in the end people are taking and sharing pictures and that's fun.
Milwaukee Independent: What did your year as the Pfister Hotel's Artist-in-Residence teach you about people and your craft? And, what was the most unexpected lesson that experience gave you?
Margaret Muza: Being in that studio was the closest thing I've ever had to a gallery all to myself, and also a storefront. I was almost always there, and my door was always open. It was good to hear the questions people had about my work and the vintage process I use. It never got old to explain how the cameras work, and I really enjoyed the social aspect of the residency and miss that part still.
Milwaukee Independent: Do you have an emotional connection with colors? And, what is the significance of hemlock green?
Margaret Muza: I don't think I have an emotional connection with colors but I do go through phases. When I got to the hotel I picked a deep dark greenish blue for the walls and that started me on a dark color phase for all the other living spaces I have.
Milwaukee Independent: What was your transition like from working together with Eileen Blom at Gun Cotton Tintype Photography, to a solo studio under your own name?
Margaret Muza: When I learned the process, I did it with my best friend Eileen. We spent a ton of time together just trying to figure out the basics, and it was fun and challenging and we were doing it together. It was one of the best times of my life because she was a great partner and even better friend. It was exciting for us to be tackling a process that was so mysterious. When she and her family moved out of state I was really sad but it didn't mean I wasn't going to keep working. I ditched the name Guncotton because that was the name we used as a team. However, the main reason I got rid of it is because people kept assuming we were male. Once I started using my own name on my website and social media, that mistake didn't happen anymore.
Milwaukee Independent: How has technology from the digital age helped you learn and preserve one of the earliest forms of producing an image with light?
Margaret Muza: Well, I love using my phone for its camera, and I wouldn't have even heard about tintypes if it weren't for the internet. For some reason, even though it's much more complicated, digital photography doesn't impress me as much as the hands on chemical process that is in many ways much simpler.
Milwaukee Independent: What is the most dangerous aspect of your photographic work? And, at times in your career, have you felt that your gender has had an impact on how your work is valued?
Margaret Muza: The chemicals I use are not something that people would not want to ingest, or get into your eyes. When I work, I use goggles and gloves and I'm careful. Just like you would be if say, you were working with bleach. I also wear my mask when I pour the collodion which has a fume. I don't think that my work is valued less than if I was male, but I will never know. As I said earlier, I have been assumed to be male before by people who followed my Instagram and never met me. That isn't cool at all.
Milwaukee Independent: Because you have a lot of vintage equipment used to take photos from past generations, what connections do you feel with those objects? And, do any of them have interesting stories?
Margaret Muza: I don't know the story of who had used my cameras in the past. Most of them came from antique stores, and I assume they were mostly decorative for many decades until I got hold of them. I use the same 2 cameras just about every day, and I make sure I treat them with care. They have been working the same as always for at least 100 years, and they could probably go 100 more.
Milwaukee Independent: Fredrick Douglass always wore a suit in the tintype photos taken of him because he wanted to change the perception of slavery, so how do you use your style of photography to make a social impact?
Margaret Muza: As long as I'm not leaving anyone out, I do my work hoping I photograph everyone in a way that gives them pride and power. The piece of art I left behind for the hotel collection is a 16x20 tintype of two of the stewards in their coveralls uniform, standing in the alley where they go to take cigarette breaks. They have one of the hardest jobs, and nobody ever sees them. Because of my residency, I had a backstage pass to the inner workings of that place, and getting to know these particular men was a highlight of my year. I saw them almost every day and I was very aware of the fact that my job there was a gift, and by far the easiest. A privilege. I had ultimate freedom to make art in a beautiful space that was given to me for a year. I wanted to give them a place in the front of the house.
Milwaukee Independent: So far in your life and career, what achievement or accomplishment are you most proud of? And, what is the dream that you are still reaching for?
Margaret Muza: Being able to work on this full time is something I was never positive would happen, so now that I'm doing it, I can say I feel proud of that. It doesn't feel like a sure thing, ever, but I'm going to just continue to try and work harder every year so that it feels more secure. I'd like to make better relationships with people in other cities in the future so that I can travel more for work. Make more images I am proud of.
Milwaukee Independent: What is the most common question people ask you? And, what question does no one ask that you wish the would – so you could talk about the subject?
Margaret Muza: Most people ask me how I got into the process and they are surprised that it was my first experience with photography. I always loved photography from a viewers perspective, but it's working the process itself that drew me to learn how to make a tintype. I always liked working with my hands and I was always creative, and I've been following recipes since I was a child. To me, it seemed like there should be no reason why I couldn't follow a chemical recipe and produce a tintype. I have always been interested in many things, and I feel like I am a happier person if I do more than just focus on one thing. I think it's easy to feel as though you need to find the one thing you're good at and try to excel in only that, but that doesn't sound as fun as letting yourself do whatever you feel like, even if it's completely unrelated.
Milwaukee Independent: What would surprise people to know about you, that has absolutely nothing to do with photography?
Margaret Muza: Before I learned how to make tintypes I wanted to have a career in cooking or event organizing. I still make wedding cakes all the time for friends, or people that wanted them after seeing them on my Instagram stories. Cakes turn out the way I envision them 99% of the time. That's not nearly as true about tintypes.
Milwaukee Independent: If it were possible to send a message 15 years into the future and the past, what question would you ask the older version of yourself? And, what advice or encouragement would you give to the younger version of yourself?
Margaret Muza: I'd like to ask my future self if this is gonna all work out or not! I think most artists struggle to find that security. If I could go back in time I don't think I would change anything except I kinda wish I had found this process sooner. I was struggling for years to find a challenge that held my interest like this does.
Milwaukee Independent: You did not previously have a background in tintype photography, so what would you say to young women in Milwaukee who have an interest in something but lack the experience?
Margaret Muza: I would say that if you're interested in something, you really just have to start with step one. If you don't lose interest, you'll naturally be putting one foot continuously in front of the other and you will enjoy the satisfaction of progress. Sometimes, for me, it can still feel like I'm falling back. I often think I've figured something out and then get crushed with another issue that smacks me back down to the beginning. Try not to compare yourself to others. The best part is when you can tell you're making progress, when you are learning. Those are the fun times you will look back on later with more of a light heart.