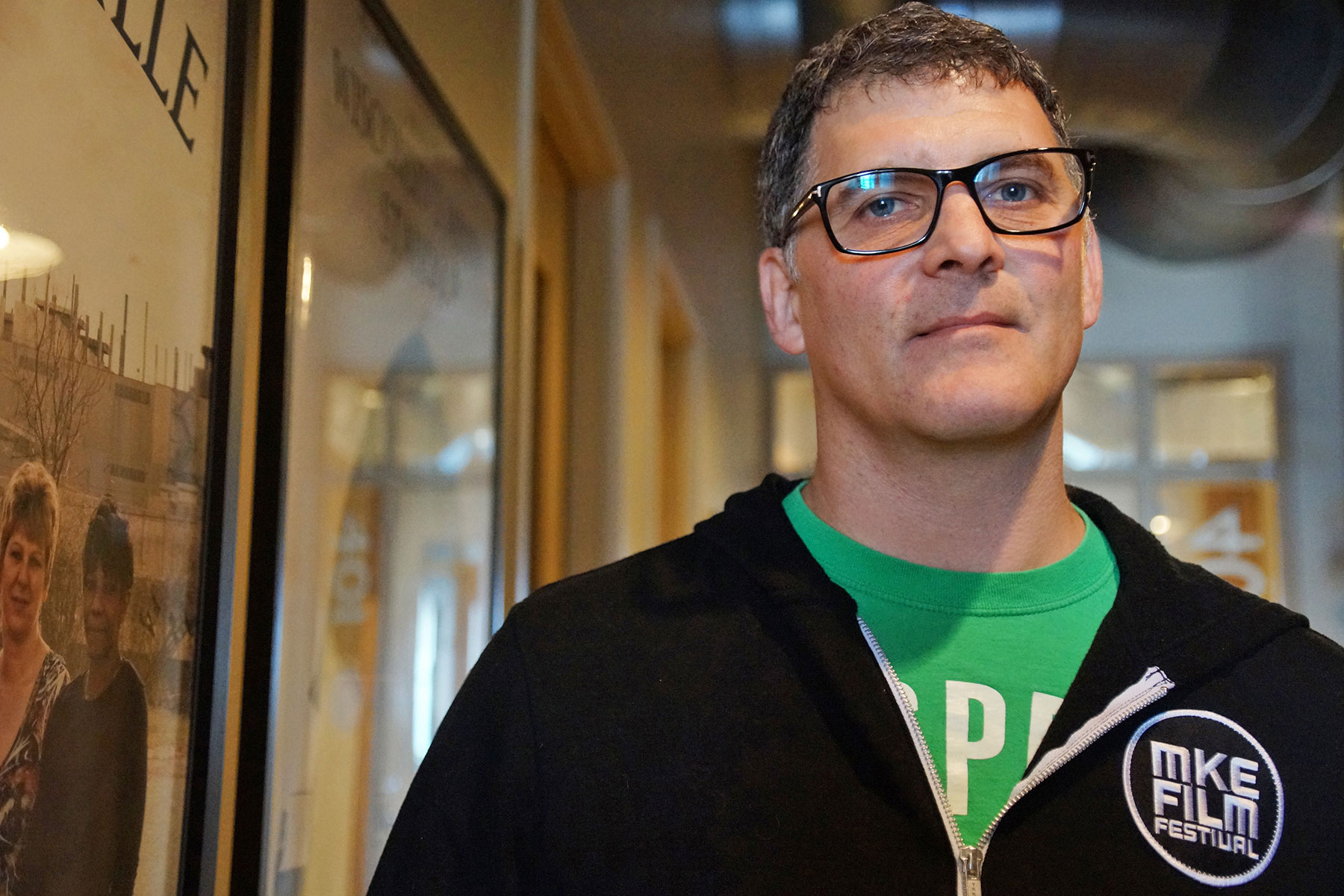 An award-winning filmmaker who documents local topics for a national audience, Brad Lichtenstein had told stories about social injustice in an effort to affect positive change for more than two decades. From his work for PBS on Frontline to his efforts with growing the Milwaukee film industry, Lichtenstein has remained an optimist about making the world better in spite of the many tragic events and damaged lives that have been the subjects of his many films.
The Milwaukee Independent sat down with Lichtenstein on February 28 in his office at 371 Productions to talk about his filmmaking experiences. The chat was recorded the day after Academy Award winning screenwriter John Ridley announced the development of a film hub in the city, around his production company No Studios.
"In the stories that I tell, a lot of times people are going through difficult circumstances. I think there is this idea out about journalistic objectivity. But you can't be detached, its inhuman. If you are trying to make human stories, it requires you to be open and vulnerable as well."
During the interview, Lichtenstein discussed how meeting John Lewis was transformative to his life and career. Lewis is a U.S. Representative from Georgia, and prominent civil rights leader. He was one of the "Big Six" leaders who organized the 1963 March on Washington, and played a key role in the Civil Rights Movement to end legalized racial segregation. Lichtenstein also shared the lessons he learned from producing for Frontline and Bill Moyers, the legendary journalist and political commentator.
"I don't believe people sign up to be part of a my films because they think that I'm going to help them. My job is more about empowering people by providing the means for them to have voice, so they can share their own stories. Then hopefully I can weave it all together into something that people are interested in, and that creates the opportunity for their stories to be used for social change."
About the Films
As Goes Janesville
The documentary reported from ground zero of America's recession-ridden heartland in the city of Janesville, Wisconsin. When bankrupt GM shut down the community's century-old plant, forcing workers to leave their families in search of decent jobs, local business leaders seized the moment to woo new companies with the promise of lower wages, reduced regulation and tax breaks. Their powerful alliance with newly-elected Republican governor Scott Walker started with an "open for business" manifesto but soon morphed into a "divide and conquer" anti-union crusade that rips apart the state, triggers an historic recall election, and thrusts Wisconsin's civil war onto front pages worldwide.
There Are Jews Here
The story of America's disappearing Jewish communities, where once more than one million American Jews lived in thriving small towns. The documentary explores themes of faith and community, and an intimate look into what Jews are doing to keep their communities alive or ensure their legacies are not lost.
When Claude Got Shot
Claude Motley thought he had beaten the odds. He was a business owner who moved his family from the violence of Milwaukee to the suburbs of Charlotte. Yet on a trip home for a high school reunion he becomes a statistical black victim, shot in the face during a carjacking. The documentary confronts the harsh reality faced by African-American families, there is not escape from gun violence.
Whatever Happened to Wisconsin Nice?
Once the poster child for bipartisan practical politics, the Badger State become an ideological battleground for both Left and Right with no middle ground. Former state Republican Senator Dale Schultz and Former state Democratic Senator Tim Cullen wander across Wisconsin, visiting a gun show, an anti-Trump protest, and a conservative talk radio gathering, looking for insight into what to expect for the state's political future.
Best known for his 2012 documentary "As Goes Janesville" about a town struggling with Recession and capturing events at the epicenter of what has become national political trends, Lichtenstein has many projects in the pipeline. His production company is currently developing an "American Reckoning," a feature documentary about unsolved civil rights era murders.
"Wisconsin was once known as having good government, it was a purple state where everyone got along. And now we are more polarized than most other states."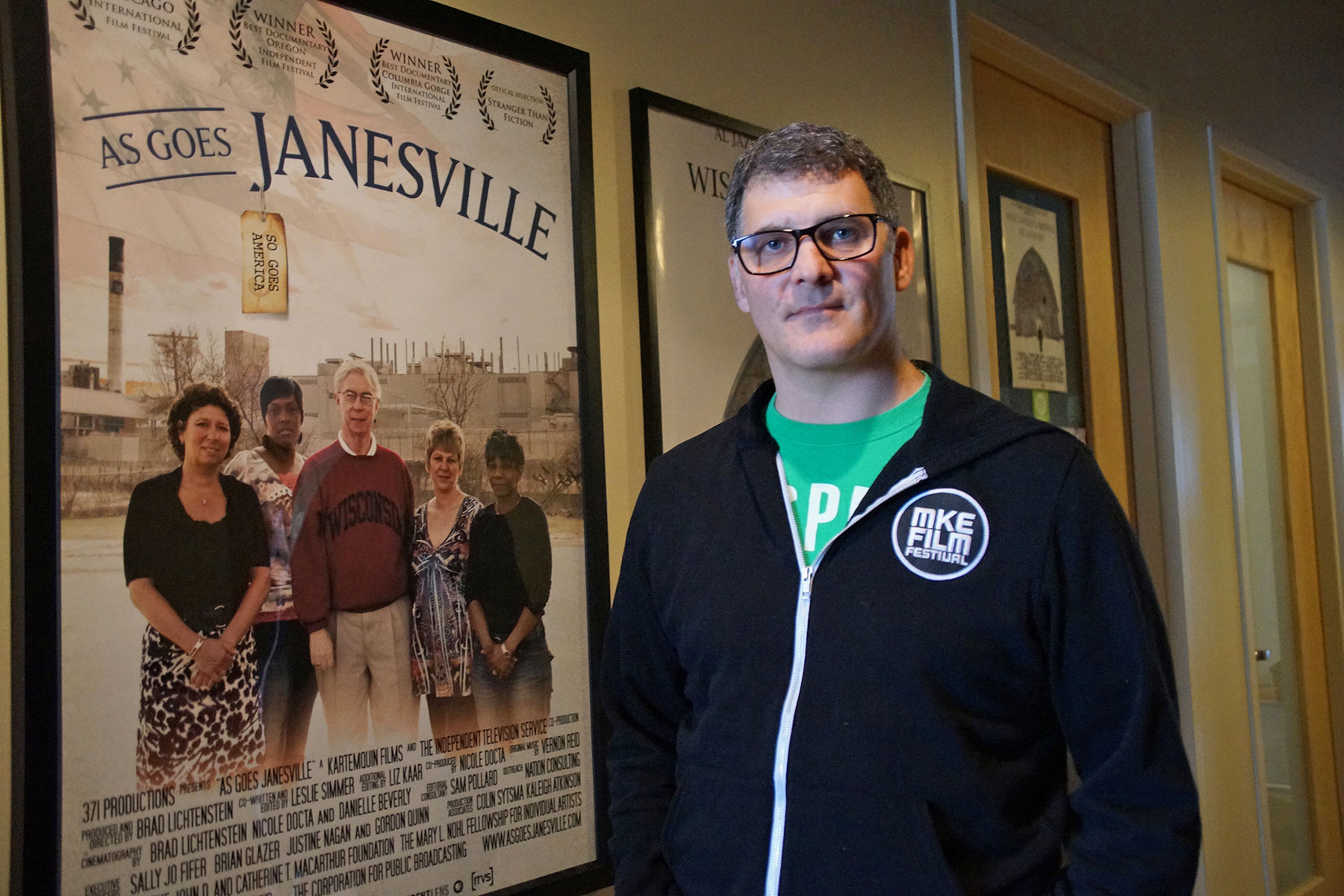 "I'm still very frustrated by the segregation in Milwaukee. I moved here from Brooklyn where my street was like a mini Untied Nations, and it was so beautiful to have that experience on a daily basis. But here things are so stark, and such a feeling of who is 'in' and who is 'out' because of this segregation and mistrust. I hope that the film hub can play a role in crossing some of those cultural divides."