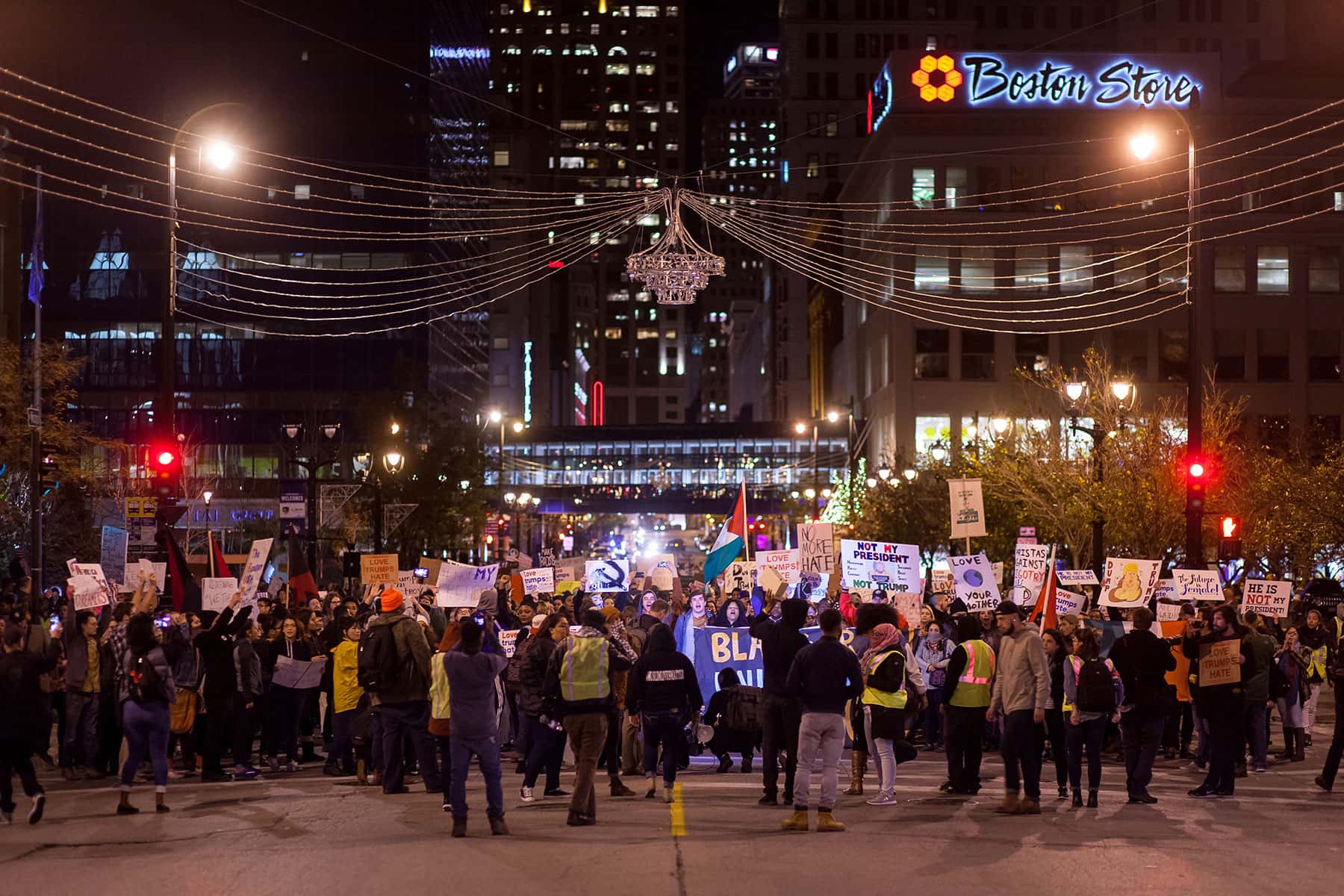 In the wake of the Presidential elections, thousands of demonstrators marched through downtown Milwaukee, joining similar protests in other cities across the nation.
The crowd organized at Red Arrow Park, and individuals were a mix of age, gender, and ethnicity.
This photo essay neither supports nor condemns the organizers or participants. Milwaukee photographer David Lauersdorf documented the emotion and humanity of the event, and they are presented here in that context.
As a community service volunteer, Lauersdorf also shared his perspective on the election results in a written essay.
Singer/songwriter Mary Gauthier will be performing at Shank Hall in Milwaukee on November 16.
Her song "Mercy Now" echoes as an unofficial anthem for the current protests and political climate.
Read the Op Ed and view the photo essay that were produced as companion features for this news report.