Photo Essay: A voice for businesses of color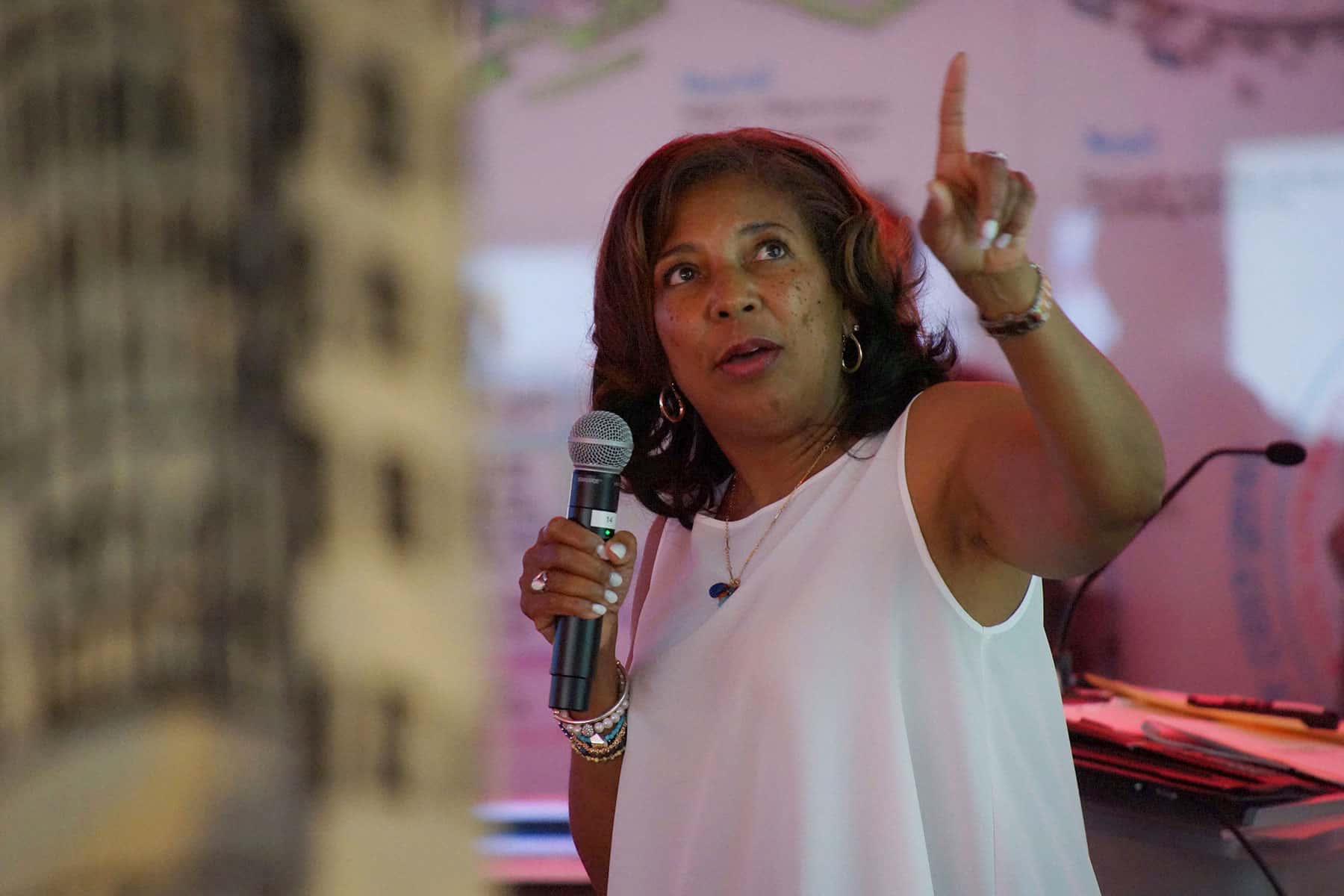 The African American Chamber of Commerce of Wisconsin's 2016 Annual Meeting showcased the nonprofit's expansion and composition of its board, with the inclusion of more corporate representation on June 28 at a hi-tech suit in the Johnson Controls building downtown.
An example of the organization's growing reach was featured in May at its first annual breakfast, which gathered a diverse audience of over 500 business, community, education, and government leaders representing city, county, and state entities. Under Dr. Eve Hall's leadership, AACCW has increased its advocacy, research, and public outreach efforts. This work has increased the influence of the Chamber to impact conditions that help African American businesses and other businesses of color. Many of the AACCW members helped cater and support the event, which enabled it to be a networking opportunity for those who attended.
"Voice. The African American Chamber is carrying a voice. It's an important voice for this city, an important voice for the businesses of this city. And when we talk about the ability to have an impact on the business community and create opportunities for folks, I am really excited to be able to attend this board meeting. Because I feel good about the message that is coming through this Chamber. We must use our voice for the businesses that exist in this city, so that we can create a platform for them to be able to communicate with the region on what they have to offer. It is our duty to empower the Chamber to magnify its voice so that its membership has an advocate for a level playing field."
– Ashanti Hamilton, Milwaukee Common Council President
"We are connected in many ways, because what happens throughout this city impacts all our businesses. So AACCW is connected to Milwaukee Succeeds for education, connected to the near Northwest side for business development in the Westside area, connected to Junior Achievement and the Milwaukee Public Museum who are looking for young talent and role models. These relationships allow us to impact the community in all sorts of ways."
– Eve M. Hall, Ph.D, AACCW President/CEO
"The View. We are in a nice city on the Lake, with a wonderful view. But the truth is, for a lot of businesses that exist in this city the view has not been that beautiful. And it has been a real struggle for them to participate in the local environment. Being able to communicate what your view, the struggle to start a business, is important. How hard it is for folks who haven't had to have deal with the business community in a way that you did. Having the perspective of struggling to succeed in business is actually an education in itself. And being able to over come those obstacles demonstrates a tenacity in strength that can't learn in a college class. There is something about the entrepreneur, and that willingness to step out into the unknown that is special."
– Ashanti Hamilton, Milwaukee Common Council President