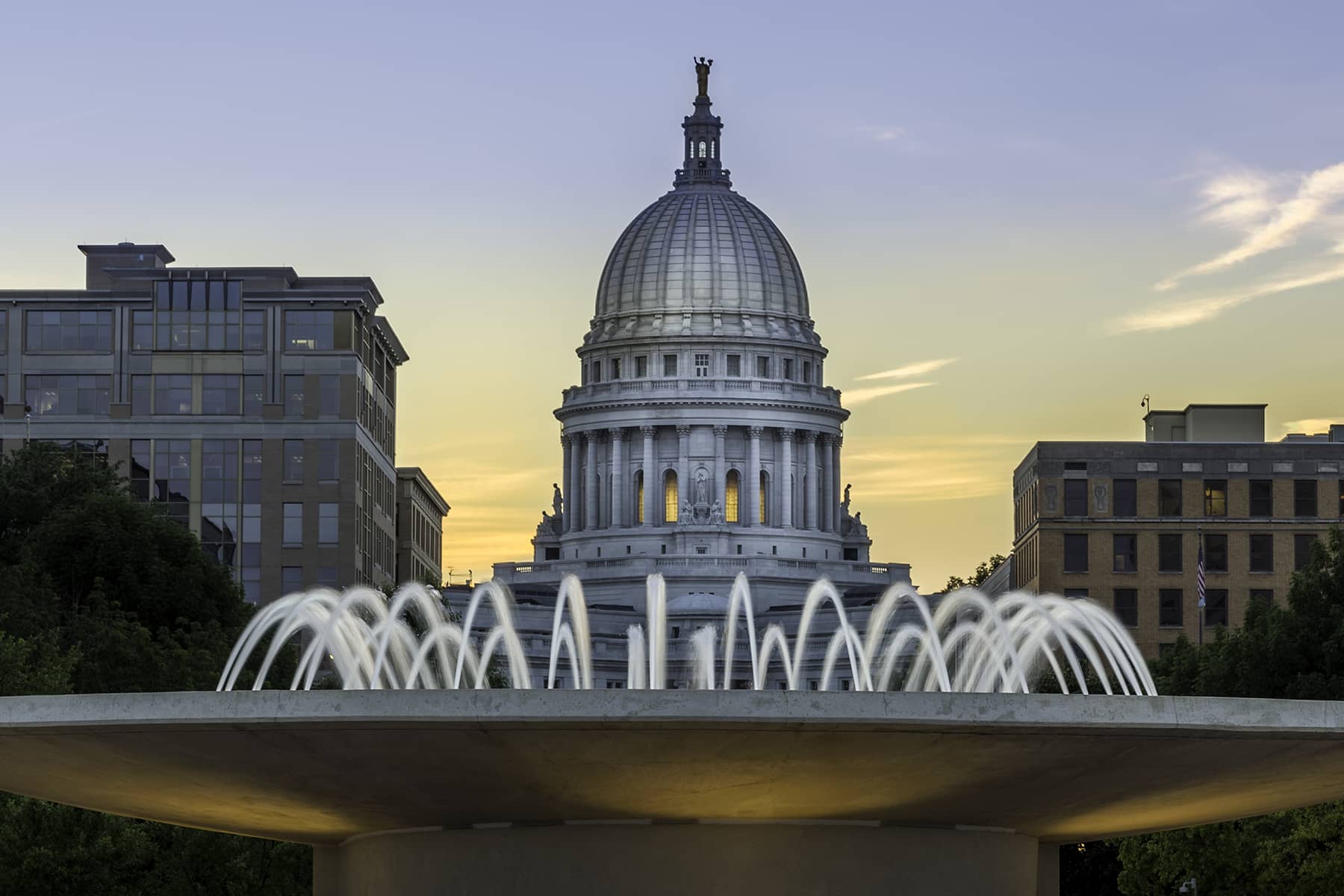 Wisconsin Republicans planned to vote on January 12 to again allow therapists, social workers, and counselors to try to change their LGBTQ clients' gender identities and sexual orientations, a practice known as conversion therapy.
A ban on conversion therapy was passed in 2020 by a state board within the Democratic governor's administration overseeing licensing for mental health professionals. But a committee in the Republican-controlled Legislature temporarily blocked it then and was poised to do so again Thursday.
LGBTQ rights advocates have decried the scientifically discredited practice of trying to "convert" LGBTQ people to heterosexuality and traditional gender expectations as harmful, citing research suggesting the practice can increase the risk of suicide and depression.
At least 20 states and the District of Columbia have outlawed conversion therapy for minors, according to the Movement Advancement Project, a pro-LGBTQ rights think tank. Wisconsin is not one of them.
An examining board in the Department of Safety and Public Standards developed the rule banning conversion therapy, drawing objections from Republican lawmakers who introduced a bill in January 2021 to strike it down. Lawmakers then placed that bill in committee for the remainder of the 2021-22 session, avoiding a veto from Democratic Gov. Tony Evers and temporarily suspending the ban.
Evers, who signed an executive order in 2021 prohibiting the use of taxpayer money to fund youth conversion therapy, would almost have certainly vetoed the bill if it passed.
The ban was reinstated after lawmakers failed to permanently block it by the end of the last legislative session. It has been back in effect since December 1, after Evers won reelection.
Mike Mikalsen, chief of staff for rules committee co-chair Sen. Steve Nass, reiterated the committee's reasoning for suspending the ban in 2021, telling The Associated Press in an interview Wednesday that the licensing board had no authority under state law for the reinstatement.
"It's not about the policy itself," Mikalsen said.
Democrats disagree. State Sen. Kelda Roys, who sits on the rules committee, said Republicans' decision to intervene was "wildly out of step" with the norms for setting professional standards.
"It's disappointing that the very first move the GOP is going to make this legislative session is to green-light abusive practices against children," Roys said.
LGBTQ rights have taken center stage in statehouses across the country since the year began. Republican lawmakers in at least 11 states have already introduced legislation to restrict access to transgender health care. Conservatives also have pushed to restrict conversations about sexual orientation and gender identity in public schools.
Rep. Adam Neylon, the committee's other co-chair, began a public hearing on the suspension on Thursday ahead of the vote by accusing the DSPS examining board of overstepping its bounds and crafting public policy by barring conversion therapy. He said that's all that's at issue, not whether conversion therapy is morally or ethically right or wrong.
Marc Herstand, executive director of the Wisconsin chapter of the National Association of Social Workers, told the committee that the board clearly has the authority to ban conversion therapy because it equates to unprofessional conduct that can drive patients to suicide.
"(The ban on conversion therapy) is necessary to protect the mental health of children in our state," Herstand said.
Roys told the committee that lawmakers should leave the entire issue alone because none of them are social workers or therapists.
"The Legislature is not competent to decide what is professional conduct in a regulated industry," Roys said.
Julianne Appling, president of the conservative group Wisconsin Family Action, told the committee that banning conversion therapy infringes on counselors, social workers and therapists' free speech rights. The state, she said, should not be allowed to threaten their careers for exercising freedom of speech, freedom of conscience and freedom of religion.
Matthew Lehner, a 19-year-old student at the University of Wisconsin-Eau Claire, told the committee that he's a member of the LGBTQ community and he's disgusted that lawmakers are even thinking about allowing conversion therapy, calling it torture and a violation of human rights.
"I am outraged and sick to my stomach that a proposal such as this would even be considered in the year 2023," Lehner said. "However, given how the Republican majority has waged war on bodily autonomy, climate science, and queer people over their years of gerrymandered reign, it doesn't surprise me in the slightest."