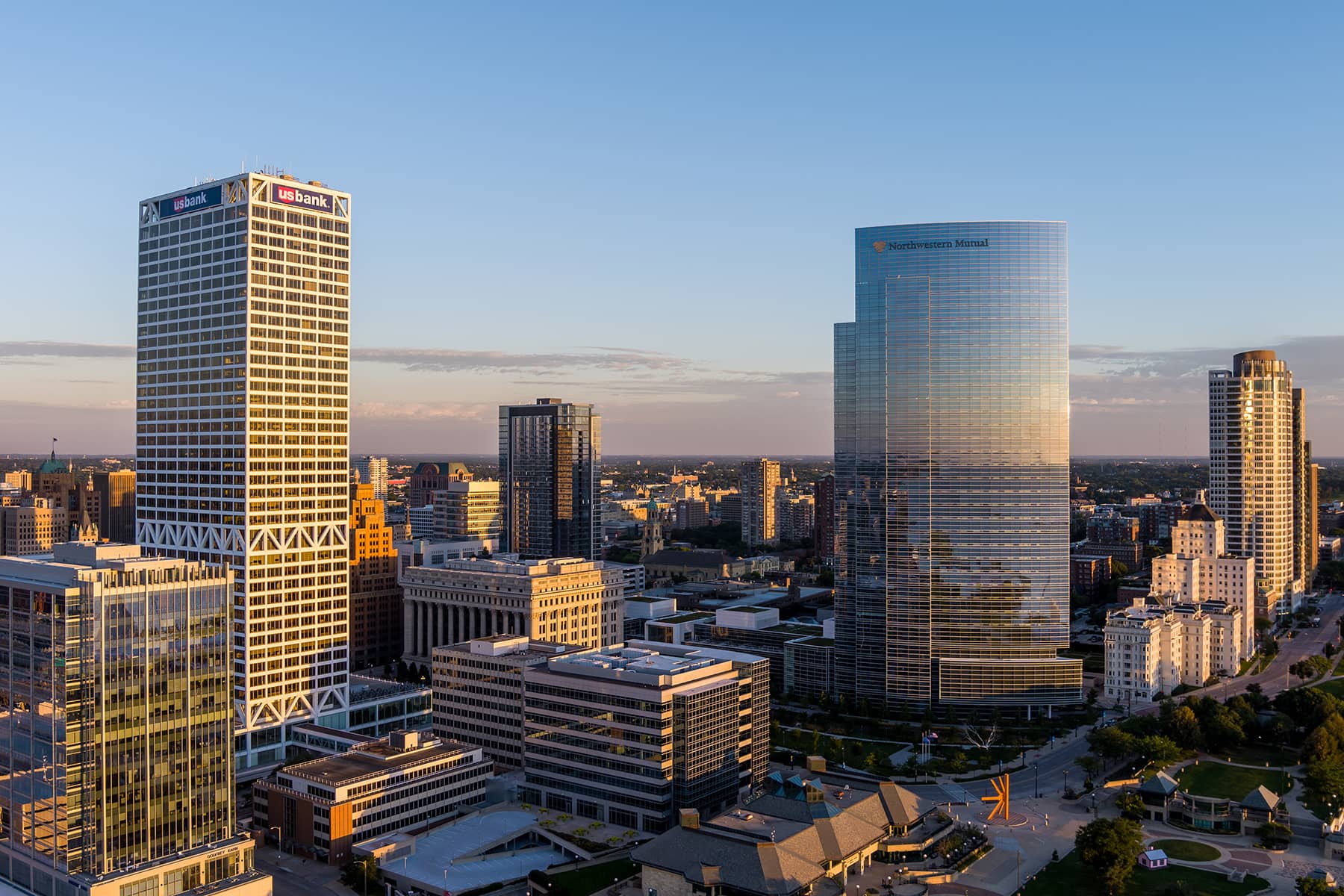 Governor Tony Evers announced on June 8 that he had reached a bipartisan deal with Republican lawmakers to provide more funding to local governments across Wisconsin, including allowing cash-strapped Milwaukee to raise sales taxes without voter approval.
As part of the deal, the GOP-controlled Legislature agreed to spending an additional $1 billion on K-12 schools, along with increasing payments to families whose children attend taxpayer-funded private voucher schools. Governor Evers, a former state superintendent of education in the first year of his second term as governor, has made spending more on education a cornerstone of his time in office.
"For too long, our communities have been asked to do more with less, and this agreement is critical to ensure our local partners have the resources they need to meet basic and unique needs alike. After working through much of last night, I have reached a tentative agreement with both Majority Leader LeMahieu and Speaker Vos on major provisions of a compromise on shared revenue that will mean historic increases in support for our local communities across Wisconsin," said Governor Evers. "This compromise will be transformative for our communities and our state, and coming to an agreement in principle on major parts of this proposal is a significant milestone in my negotiations with Republican leaders over the past few months."
The much-discussed local government funding plan has taken on urgency in the Legislature this year. Milwaukee officials have warned about dire consequences and deep cuts as the city faces bankruptcy by 2025. Milwaukee Mayor Cavalier Johnson warned lawmakers of "catastrophic budget cuts" if a deal for more funding wasn't reached.
"I appreciate all the hard work that has gone into this legislation. As we approach the finish line, our top objective is within sight. We have a proposed remedy to the fiscal challenges Milwaukee faces," said Mayor Cavalier Johnson in a statement. "There are aspects to this legislation that I strongly object to. However, through the give-and-take, no party to these negotiations is completely satisfied with final product. "The Governor has played an essential role in bringing the legislation to this point, and legislative leaders deserve significant credit."
Milwaukee, the state's largest city and a Democratic stronghold, faces an underfunded pension system. Milwaukee has increasingly become reliant on federal pandemic aid to fund its essential services, which city leaders have said cost $150 million more per year to maintain.
"One of the most important priorities in my conversations with Republican leaders has been not only investing in communities of every size statewide, but also the importance of ensuring the city of Milwaukee and Milwaukee County do not face an imminent fiscal cliff—something that would have devastating consequences for communities in every corner of our state and our state economy as a whole," added Governor Evers. "It's why it has been especially important for me that this compromise provides the city of Milwaukee and Milwaukee County the critical opportunity to avoid the imminent possibility of bankruptcy."
The largest sticking point in reaching a new funding deal had been who would determine whether Milwaukee city and county can raise the local sales tax to pay for pension costs and emergency services.
Milwaukee officials, Senate Republicans, and Governor Evers wanted the decision to rest with local governing boards. But Assembly Republicans passed a bill last month that would require voters to decide whether to raise sales taxes.
"To be clear, there are steps ahead before the city's top concerns are fully resolved. I will work with the members of the Milwaukee Common Council to address their questions and encourage their approval," added Mayor Johnson. "Ultimately, I look forward to signing the appropriate city ordinance to move this forward so that Milwaukee can improve public safety services, fire department response times, and innovative library services for all our residents."
Under the deal announced on June 8, local governing boards in the city and county could approve raising the sales tax with a two-thirds majority vote. Milwaukee leaders had said that the need for additional funding to avoid bankruptcy was too important to leave to a public vote that could fail.
Roughly $1.6 billion in aid to local governments— known as shared revenue — would be paid for by tapping 20% of the state's 5-cent sales tax. Aid would then grow along with sales tax revenue.
The plan would increase funding to counties, cities, towns and villages with under 110,000 population by at least 20%. That could only be spent on police and fire protection, emergency medical services, emergency response communications, public works and transportation. The city and county of Milwaukee would see a 10% increase, but could ask voters to raise the local sales tax for more money.
Milwaukee could levy a 2% sales tax, and Milwaukee County could add 0.4% sales tax to its current 0.5% sales tax. Milwaukee is the only city of its size in the country that is not allowed to have its own sales tax.
"There is too much at stake for Milwaukee County's future, and the future of our entire state, to keep kicking this can down the road. The time is now to address local revenues and give communities across Wisconsin the resources they need to keep their constituents healthy and safe," said County Executive David Crowley in a statement. "Milwaukee County has unique financial challenges that other communities across the state don't have in terms of scale, cost, or impact across the state. I am grateful for the Governor and leadership in both the Senate and Assembly for learning about our challenges, understanding the devastating impact that would have our residents, and working diligently with Milwaukee County to identify tools to address them."
Shared revenue to local governments has remained nearly unchanged for almost 30 years and was cut in 2004, 2010, and 2012.
The bill would also cut aid to communities that reduce the number of police officers and firefighters and ban public health officials from ordering businesses closed for more than 30 days, with the local governing body able to extend that once for another 30 days.
It would also ban local advisory referenda questions on everything except those for certain projects that would be funded with property tax money. The bill would not allow questions on hot-button issues like whether voters support abortion rights or legalizing marijuana.
The agreement also calls for spending $50 million more on reading and literacy programs in schools, increasing special education funding by 33% and spending $30 million on mental health in schools.
The deal was announced a month before the 10th anniversary of Detroit's filing for bankruptcy, the largest municipal bankruptcy filing in U.S. history. Detroit emerged from bankruptcy in December 2014, having restructured or wiped out $7 billion in debt. The city was forced to follow a state-monitored spending plan and has been able to build cash surpluses.
Wisconsin state law does not allow for cities to declare bankruptcy, which means the Legislature would have to vote to allow Milwaukee to take that step if the city were to run out of money.