Documents show Senator Ron Johnson pushed for GOP-controlled Legislature to pick Trump's electors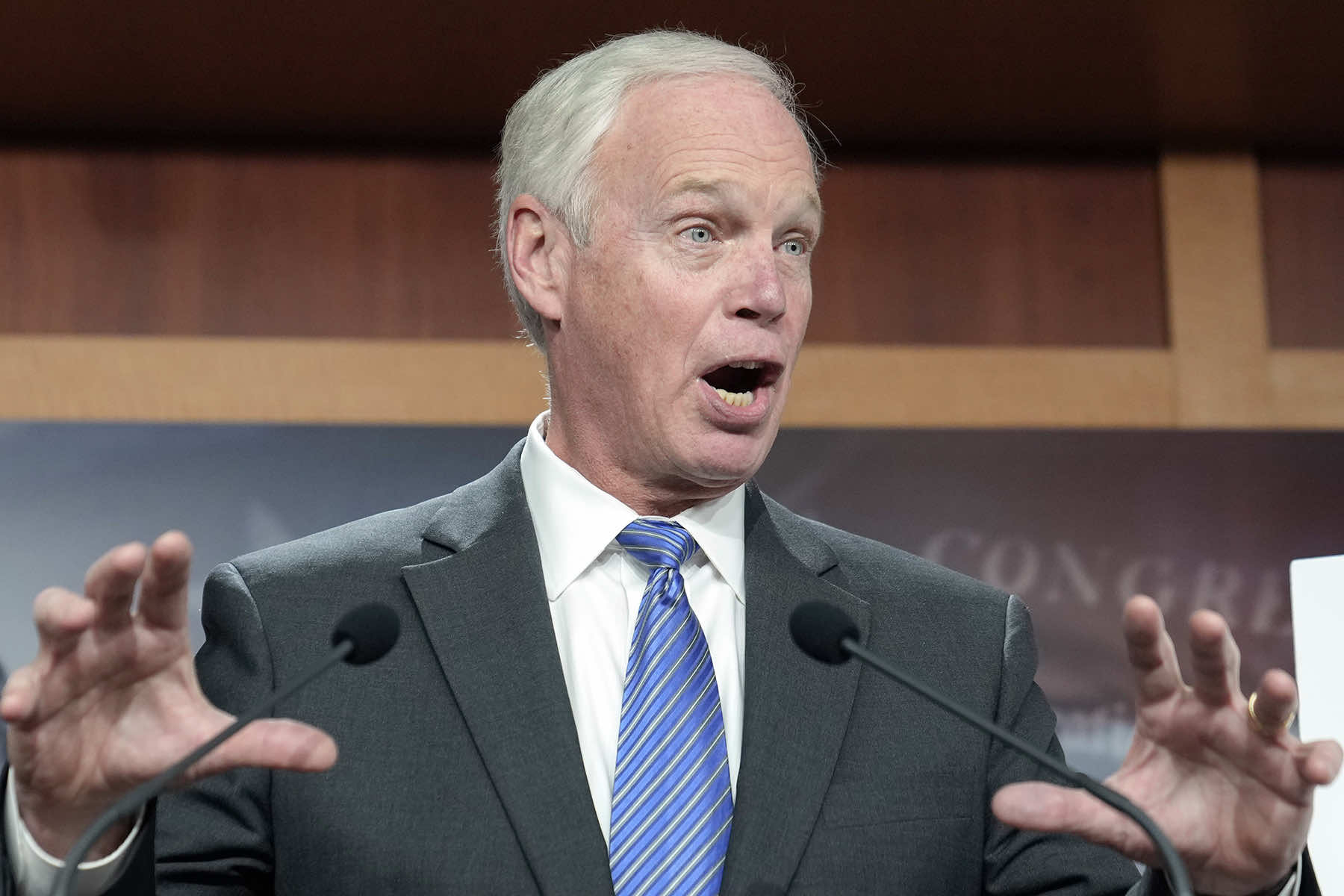 The former chairman of the Wisconsin Republican Party said Republican Senators Ron Johnson spoke to him weeks before Joe Biden assumed the presidency about having the state's GOP-controlled Legislature, rather than voters, choose Wisconsin's presidential electors, according to newly released documents from closed-door testimony to the House January 6 committee.
Johnson, in a statement on January 3, said he had no recollection of the conversation with Andrew Hitt and accused the committee investigating the 2021 Capitol insurrection of attempting to "smear" him by selectively releasing text messages.
"I have no recollection of the phone call referenced in the texts, and therefore do not know the context of any comment I might have made," Johnson said in a statement. "My goal since the November 2020 elections has consistently been to restore confidence in our election system."
Hitt, who resigned as state party chairman in July 2021, testified before the Jan. 6 committee on February 22. The transcript of his interview was released on January 2. Hitt did not respond to messages seeking comment.
Hitt provided the committee with a text message he sent to Mark Jefferson, the Wisconsin Republican Party executive director, on December 7, 2020. That was just a week before Wisconsin's electors met to cast their ballots for Biden, who defeated then-President Donald Trump by nearly 21,000 votes in the state. At the same time, Republicans were discussing ways around having the state's electors awarded to Biden.
"Ron called me right after and now is arguing for us to have the legislature choose the electors. OMG," Hitt's text message to Jefferson said.
"What is he doing?" Jefferson replied.
"There is a huge amount of pressure building on them to find a way around the electoral college," Hitt told Jefferson.
"How can he feel good about promoting that though?" Jefferson said. "Does he believe we won here?"
Hitt told the January 6 committee that he opposed having the Legislature award electoral votes, that he didn't think Republican legislators would do it, and that he told Johnson that attorneys for the Legislature had weighed in and said lawmakers did not have the power to do that.
Hitt testified that he did not recall Johnson giving any reasons for why he wanted the Legislature to award the electors or that Johnson wanted him to do anything about it. Hitt described Johnson's comments as a "general complaint."
"He didn't ask me to call anybody," Hitt testified.
Hitt was among 10 Republicans who met secretly in the Wisconsin Capitol on December 14, 2020, the same day as Democrats met to cast the state's electoral votes for Biden. Trump supporters wanted the fake electors in battleground states to be accepted in order to hand the election to Trump.
The texts between Hitt and Jefferson showed their concerns about the plan.
"Now how are we gonna get this silly electors meeting canceled? I fear that we won't," Jefferson texted Hitt, in reference to the Republicans.
Hitt also testified that Trump attorney Rudy Giuliani wanted to keep the Republicans' meeting secret. Giuliani said in one conference call that there should be "no press, no heads up" about the meeting.
On January 4, 2021, according to a question asked by a January 6 committee member, Jefferson texted Hitt that "freaking Trump idiots want someone to fly original elector papers to the Senate President."
Johnson's staff attempted to get the slate of fake electors delivered to then-Vice President Mike Pence, but Pence's staff rejected them.
Johnson did meet privately with Republican Wisconsin legislative leaders on November 10, 2021, and told the Milwaukee Journal Sentinel then that state lawmakers should take over the running of federal elections, rather than Wisconsin's bipartisan elections commission. Johnson did not say anything publicly then about the possibility of having the Legislature cast the state's electoral votes.
The January 6 committee last month released an 814-page report after the panel interviewed more than 1,000 witnesses, held 10 hearings and obtained more than a million pages of documents. It has been releasing transcripts of its interviews since then. The committee urged the Justice Department to bring criminal charges against Trump.
As a collaborator in Trump's attempted coup, Johnson has repeatedly downplayed the violence at the Capitol on January 6. As a deflection of his culpability, he has raised unsupported conspiracy theories about widespread voter fraud despite there being no evidence to back it up.