Only White Lives Matter: Why Republicans rally around Rittenhouse as the hero of a modern Confederacy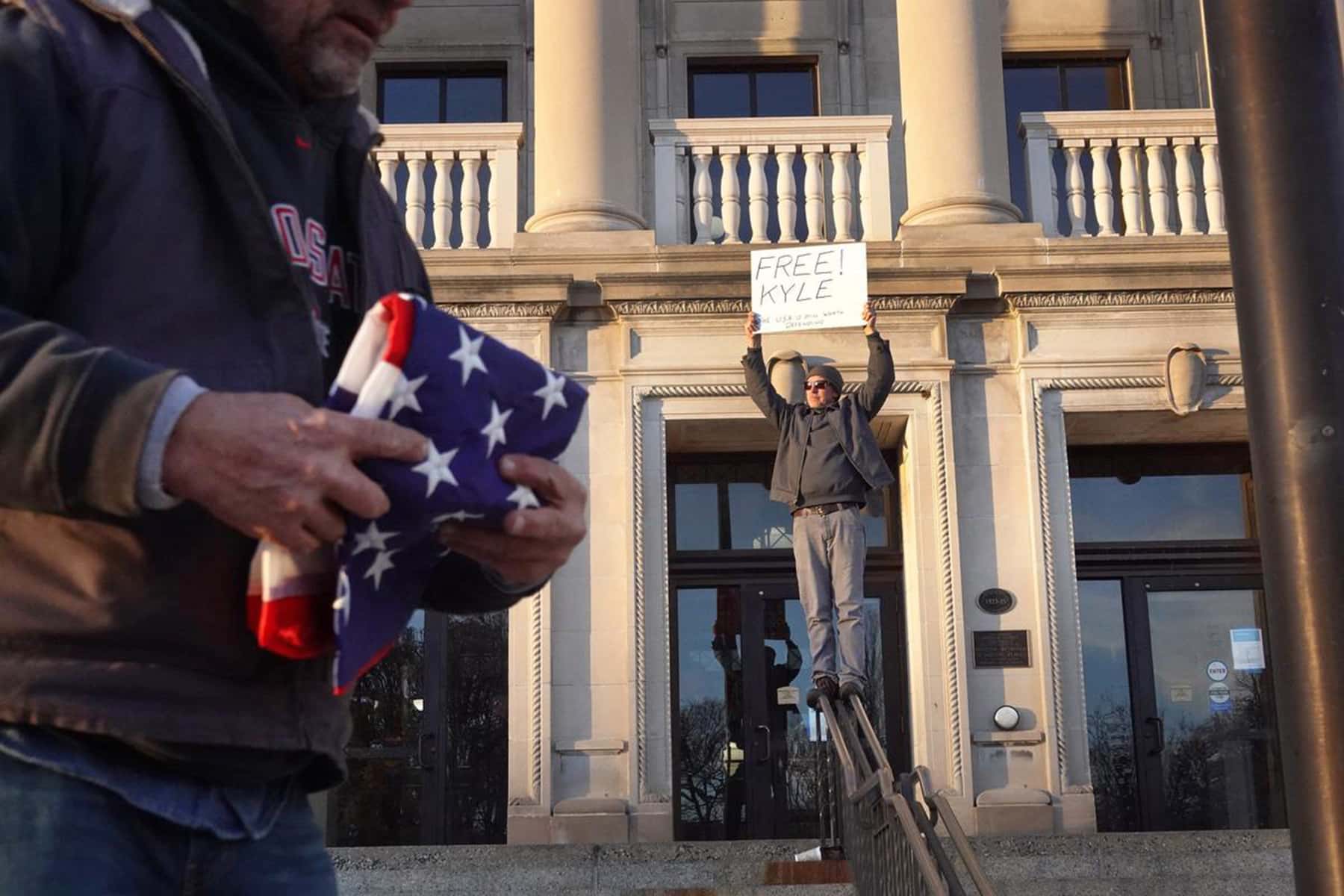 On November 19, 1863, President Abraham Lincoln spoke at the dedication of the Soldiers' National Cemetery at Gettysburg, Pennsylvania, where more than 23,000 men had been killed or wounded the previous July defending the United States of America from those who would destroy it.
He rooted the nation in the Declaration of Independence, in which the nation's founders announced that they "hold these truths to be self-evident, that all men are created equal," and that governments derive "their just powers from the consent of the governed." But in 1863, Lincoln was afraid the idea "that all men are created equal" was no longer "self-evident."
In 1863, it was a "proposition." He told the crowd, "met on a great battle-field," that they were "engaged in a great civil war, testing whether that nation, or any nation so conceived and so dedicated, can long endure."
On the 158th anniversary, November 19, 2021, a jury in Kenosha found Kyle Rittenhouse not guilty of intentional homicide, reckless homicide, and attempted intentional homicide in the killing of Joseph Rosenbaum, 36, and Anthony Huber, 26, and in the wounding of Gaige Grosskreutz, 27. Rittenhouse shot the three men with an assault rifle on August 25, 2020. Then 17, he traveled from his home in Antioch, Illinois, to Kenosha to, he later said, protect businesses there that he thought were under threat from those gathered to protest the shooting of Jacob Blake, a Black man, by law enforcement officers.
The defense presented evidence that the men Rittenhouse killed made him afraid for his life. Wisconsin permits deadly force if a person reasonably believes they are in imminent danger of great bodily harm.
The case has national implications. Although protesting is a constitutional right protected by the First Amendment, members of the right wing hailed Rittenhouse as a hero who righteously took up arms against protesters they insist are dangerous to America. Immediately, the white nationalist, neo-Nazi website VDARE reversed victim and offender, tweeting: "Kyle Rittenhouse is the hero we've been waiting for throughout the turbulent summer of 2020, where a Black Lives Matter/Antifa/Bolshevik revolution has our country on the brink of total chaos."
With Rittenhouse's acquittal, we learned that Fox News Channel personality Tucker Carlson had a film crew creating a documentary about Rittenhouse during the trial. Carlson will interview Rittenhouse on November 22.
Even more ominous than the public praise of Rittenhouse, Republican lawmakers also celebrated his acquittal, inviting a young man without any qualifications other than involvement in a deadly shooting of protesters to accept a position in our government. Former president Trump sent out a fund-raising email, cheering the acquittal and claiming the trial was "nothing more than a WITCH HUNT from the Radical Left," who "want to PUNISH law-abiding citizens, including a CHILD, like Kyle Rittenhouse, for doing nothing more than following the LAW."
Representative Marjorie Taylor Greene (R-GA) cheered that Rittenhouse is one of the "good guys" who "help, protect, and defend." Representatives Matt Gaetz (R-FL), Paul Gosar (R-AZ), and Madison Cawthorn (R-NC) all publicly offered Rittenhouse a congressional internship. Cawthorn told followers that Rittenhouse was not guilty and told them to "be armed, be dangerous, and be moral." Across the country, Republican lawmakers are backing violence and attacking voting.
Wisconsin, where the Rittenhouse trial just took place, is leading the way in trying to rig elections so Democrats cannot win. Senator Ron Johnson is spearheading an attempt to get rid of the bipartisan Wisconsin Elections Commission, created by Republicans, and to charge the members of the commission with felonies, while giving control of federal elections to Republican lawmakers. Johnson says that the Republicans need to control state elections because Democrats cheat. Johnson has admitted that Biden won Wisconsin fairly in the 2020 election but is arguing for the Big Lie to justify rigging the system in Republicans' favor.
At Gettysburg in 1863, Lincoln reminded his audience of those "who here gave their lives that that nation might live." And he urged them "to be here dedicated to the great task remaining before us—that from these honored dead we take increased devotion to that cause for which they gave the last full measure of devotion—that we here highly resolve that these dead shall not have died in vain—that this nation, under God, shall have a new birth of freedom—and that government of the people, by the people, for the people, shall not perish from the earth."
Scоtt Оlsоn and Library of Congress
Letters from an Аmerican is a daily email newsletter written by Heather Cox Richardson, about the history behind today's politics