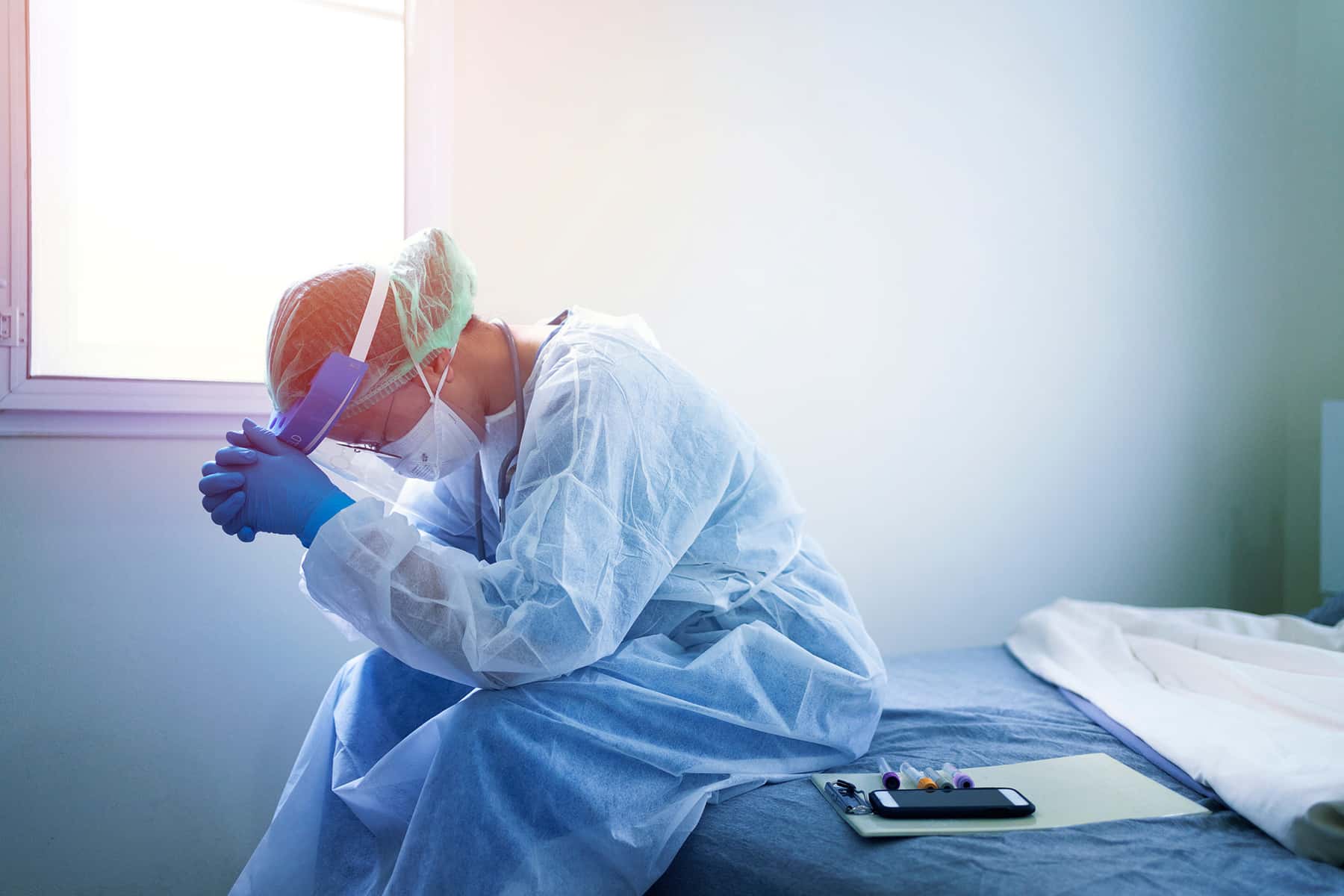 The director of the Centers for Disease Control and Prevention, Dr. Rochelle Walensky, told reporters on July 16 that the seven-day average of COVID-19 cases has jumped almost 70 percent in the prior week.
The United States reported more than 33,000 new cases on July 16. Hospital admissions have jumped about 36% over the same period, to about 2,790 a day. And, after dropping for weeks, the seven-day average of deaths per day has also increased, rising 26% to 211 deaths per day.
Walensky called it "a pandemic of the unvaccinated." Fully vaccinated individuals can still get Covid-19, but they are protected against the worst of it. They should not need hospitalization and will almost certainly not die. They are protected against the new Delta variant now sweeping the world, as well as against the older variants.
Jeffrey Zients, the coordinator of the COVID-19 response, told reporters that the United States has fully vaccinated more than 160 million Americans but low-vaccination pockets are driving a new spike. In the past week, just four states produced more than 40% of cases. Florida alone accounted for one in five cases.
Virtually all recent hospitalizations and deaths are among the unvaccinated. Zients explained that the administration is working to bring vaccines directly to individuals. As well, it is working with trusted messengers to urge people to get vaccinated.
White House press secretary Jen Psaki also criticized Facebook on July 16, during a press briefing. She said the Biden administration was in regular contact with Facebook and was flagging problematic posts.
"Obviously, there are steps they have taken. They're a private-sector company. There are additional steps they can take. It's clear that there are more that can be taken." – Jen Psaki
Psaki said that 12 people were responsible for almost 65% of anti-vaccine misinformation on social media platforms. The finding was reported in May by the Washington and London-based nonprofit Center for Countering Digital Hate, but Facebook has disputed the methodology.
The White House is also trying now to combat disinformation and misinformation head on. The Surgeon General, Dr. Vivek Murthy, issued a Surgeon General's Advisory on the dangers of health misinformation. A Surgeon General's Advisory is a public statement calling attention to a public health issue and making recommendations for addressing that issue.
The advisory calls out social media for spreading false, inaccurate, or misleading information about both coronavirus and the vaccine, bad information that has led people to reject basic health measures like masks and to attack frontline workers trying to enforce those measures.
The advisory blames social media in explicit terms, noting that misinformation is framed to hit emotions so that people get outraged and spread it quickly, that technology platforms incentivize people to share such highly charged content, and that social media platforms use algorithms to steer users toward content similar to things they have previously liked, building disinformation bubbles.
"Health misinformation has cost us lives," Murthy told reporters at the White House. "Technology companies have enabled misinformation to poison our information environment with little accountability to their users. It allowed people who intentionally spread misinformation—what we call 'disinformation'— to have extraordinary reach."
"In this advisory, we're telling technology companies that we expect more," he said. "We're asking them to operate with greater transparency, to modify their algorithms to avoid amplifying misinformation, and to swiftly and consistently take action against misinformation super-spreaders on their platforms."
Researchers at the Center for Countering Digital Hate have discovered that 65% of the shares of anti-vaccine misinformation on social media have come from just 12 people, nicknamed the "Disinformation Dozen." Social media have been slow to remove their access to social media sites, or even their false content. According to Zolan Kanno-Youngs and Cecilia Kang of the New York Times, the White House has tried for weeks to get Facebook to explain how it is combating disinformation about the vaccine but has not received answers.
Republicans, already mad at social media giants for kicking off the former president, promptly claimed that Democrats were trying to censor free speech. Notably, Fox News Channel personalities and Republican leaders have been casting doubt on the vaccines since Biden took office and vowed to make combating the pandemic his signature success.
That the White House called out social media algorithms that skew information is clearly a concern for Facebook, for such algorithms could be regulated by the government while speech cannot. Facebook spokesperson Dani Lever rejected the idea that Facebook has contributed to disinformation, saying that the site has provided more good information about the coronavirus and vaccines than any other place on the internet.
As he boarded Marine One on his way to Camp David in Maryland for the weekend, reporters asked President Biden what he would say to social media executives about the disinformation on their platforms. "They're killing people," he said. "Look, the only pandemic we have is among the unvaccinated, and that — and they're killing people."
Adam Schultz / The White House
Letters from an Аmerican is a daily email newsletter written by Heather Cox Richardson, about the history behind today's politics
The
Milwaukee Independent
began reporting on what was then referred to as the mysterious "Wuhan Virus" in January 2020. Other local media did not picked-up on the story until many weeks later. Our early features focused on the economic impact, social issues, and health concerns long before other Milwaukee news organizations even mentioned the coronavirus. Over the following year, we have published hundreds of articles about the pandemic and how it has affected the lives of Milwaukee residents. This extensive body of work can be found on our
COVID-19 Special Report
page, a chronological index of links by month. Our editorial voice remains dedicated to informing the public about this health crisis for as long as it persists.
For medical resources, please visit the
CDC's COVID-19 page
or the
Wisconsin Department of Health Services
. All editorial content published by
Milwaukee Independent
can be found at
mkeind.com/COVID19
. With a mission of transformative journalism, our staff is free from commercial bias and are not influenced by corporate interests, political affiliations, or a public preferences that rewards clicks with revenue. As an influential publication that provides Milwaukee with quality journalism, our award-winning photojournalism and features have helped to achieve a range of positive social impact that enriches our community. Please join our effort by entrusting us with your contribution. Your Support Matters -
Donate Now