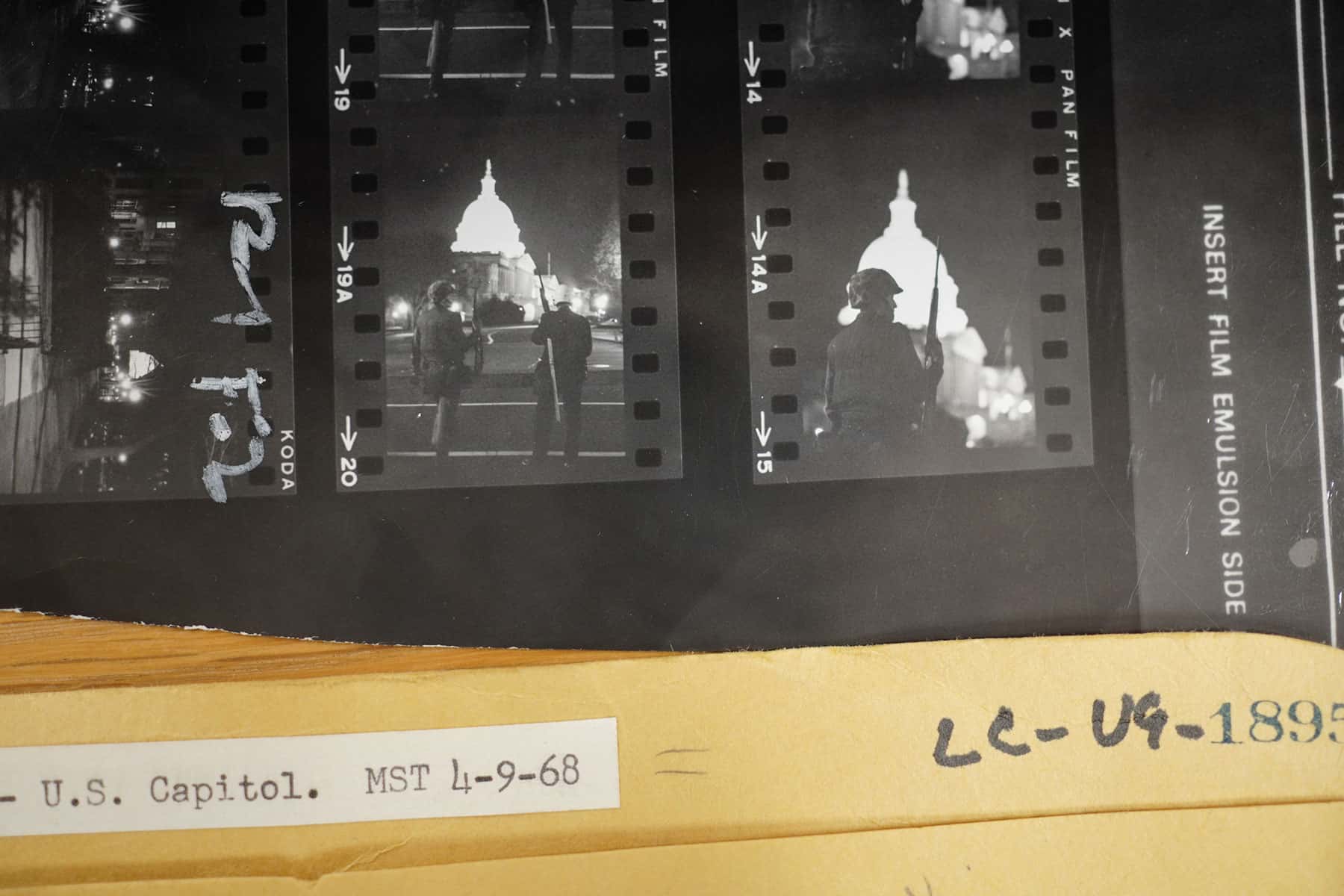 With the 50th Anniversary of Milwaukee's Open Housing Marches, a lot of time and energy has been spent on reviewing the legacy of that era.
Had there not been photographs taken during those historic events, the perspective and narrative would have been lost to future generations. Milwaukee was not alone in upheaval, as cities across the nation experienced a similar drive for Civil Rights, with privileged populations pushing back against that change for equality.
The country's capital, Washington DC, is often maligned for the social issues it faces. But as a federal city and center of national power, what happens there both foreshadows and mirrors national trends.
The images presented in this collection have nothing to do with Milwaukee, but they reflect a shared experience. Taken in the aftermath of the assassination of Martin Luther King, Jr., they are a time capsule of social outrage at the loss of a national leader.
For all the political upheaval in the headlines today, many of the same events are replaying from this earlier era. Social justice, especially for people of color but including all of America's least wealthy citizens, remains elusive for all the time, money, and resources dedicated to correcting them. It begs a review of the validity of these long held beliefs to implement change and how to affect equality.
Organizations in Milwaukee with long histories promote their efforts to make the city a better place. And while there are many efforts to showcase their work, the ultimate results appear unchanged after decades. So while these old photos are of a seemingly distant past, they are an example of the national and ongoing struggle, with Milwaukee being a representation of all those successes and failures.
It was an amazing opportunity to touch, with gloves, the actual contact sheets and photographs documenting the destruction and denied renaissance of Washington DC in 1968. Captured by the photographers of US News and World Report, the entire collection is housed at the Library of Congress.
My visit was a follow-up from what I learned at this year's DC History conference.
Some of the photographs have already been scanned at high quality and are available online. The vast majority are not digitized, which is what makes the trip special.
What is seen in the images is a city almost without hope, immediately after the assassination of Martin Luther King, Jr.
Photographer Warren Leffler visited the impacted neighborhoods four years later on November 6, 1972 and found that little had changed, despite President Nixon's promise that he would rebuild.
In the mix are a few photographs of Robert Kennedy, and of the signing of the Civil Rights Bill of 1968, and a view of the DC Metro being built.
These are the spaces where the future was born, where we are still learning what it takes to build a city into a community, and how society generates the benefits where everyone has what they need.