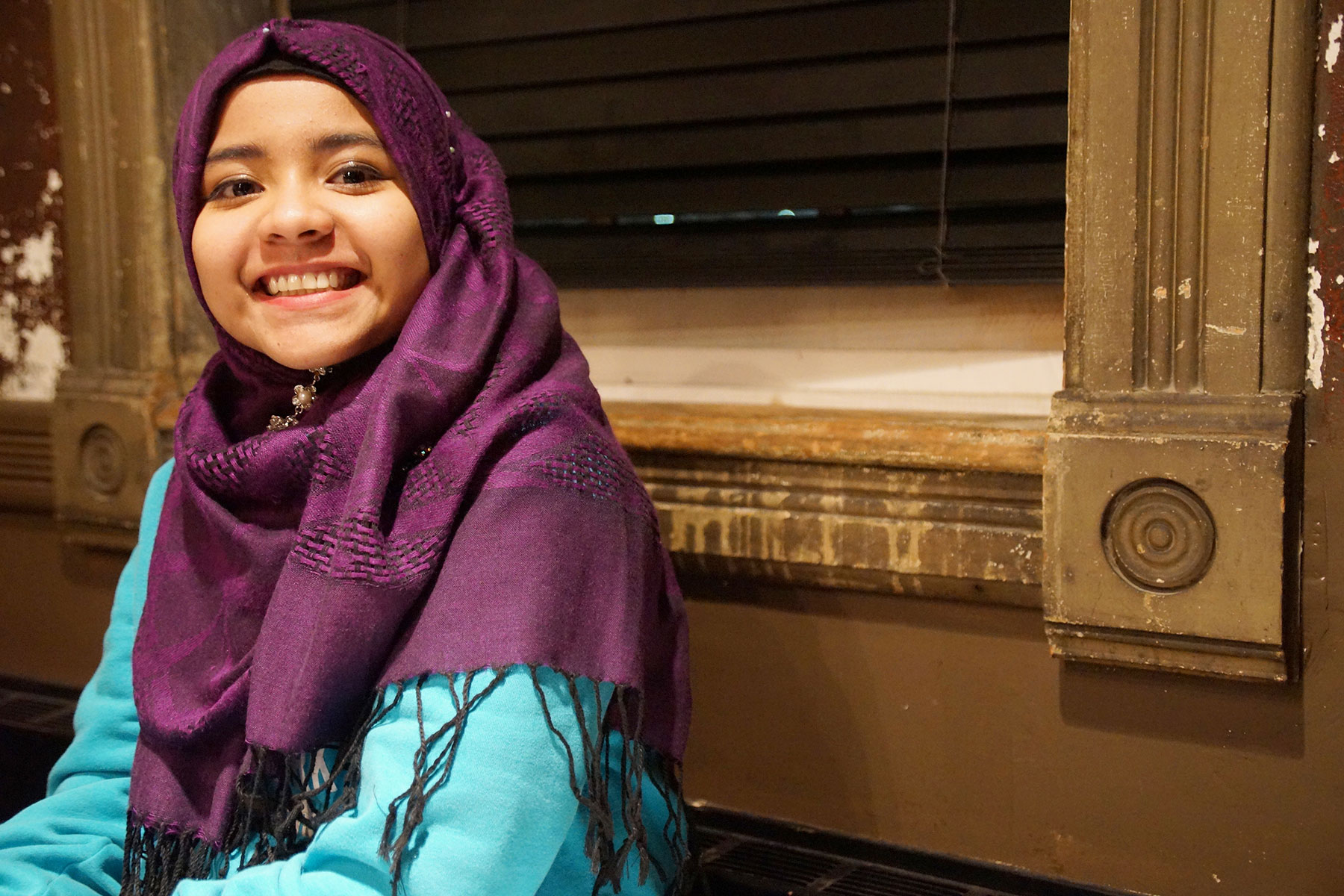 Turner Hall hosted an evening of storytelling on February 26 that featured an assortment of personal experiences reflecting resilience and inspiration from diverse members of the Milwaukee community.
"Stories of Resilience and Inspiration" was organized by the Shorewood Solidarity Network to showcase individuals who persevered and thrived during a political year of challenges and change. The invited speakers covered a range of topics on advocacy for civil liberties, healthcare, immigration, and racial justice.
The event was emceed by Emilio De Torre of the ACLU, and storytellers in the program included Pardeep Kaleka, author of "The Gift of Our Wounds;" Janice Harrell, healthcare advocate; Alejandra Gonzalez, immigrant rights advocate; Darrin Madison Jr., juvenile justice advocate; Carmen A. Murguia, award winning poet; and Ali Grays, a school teacher.
Sharifa Bintu "B.B." Nur Mohamed, a refugee from Myanmar, shared her journey of being persecuted for her Islamic faith to her efforts in Milwaukee to bring awareness about the plight of her people.
This audio segment of the conversation between Steve Ohly and B.B. was recorded live on stage during the Turner Hall event, and includes select photos that highlight the evening.