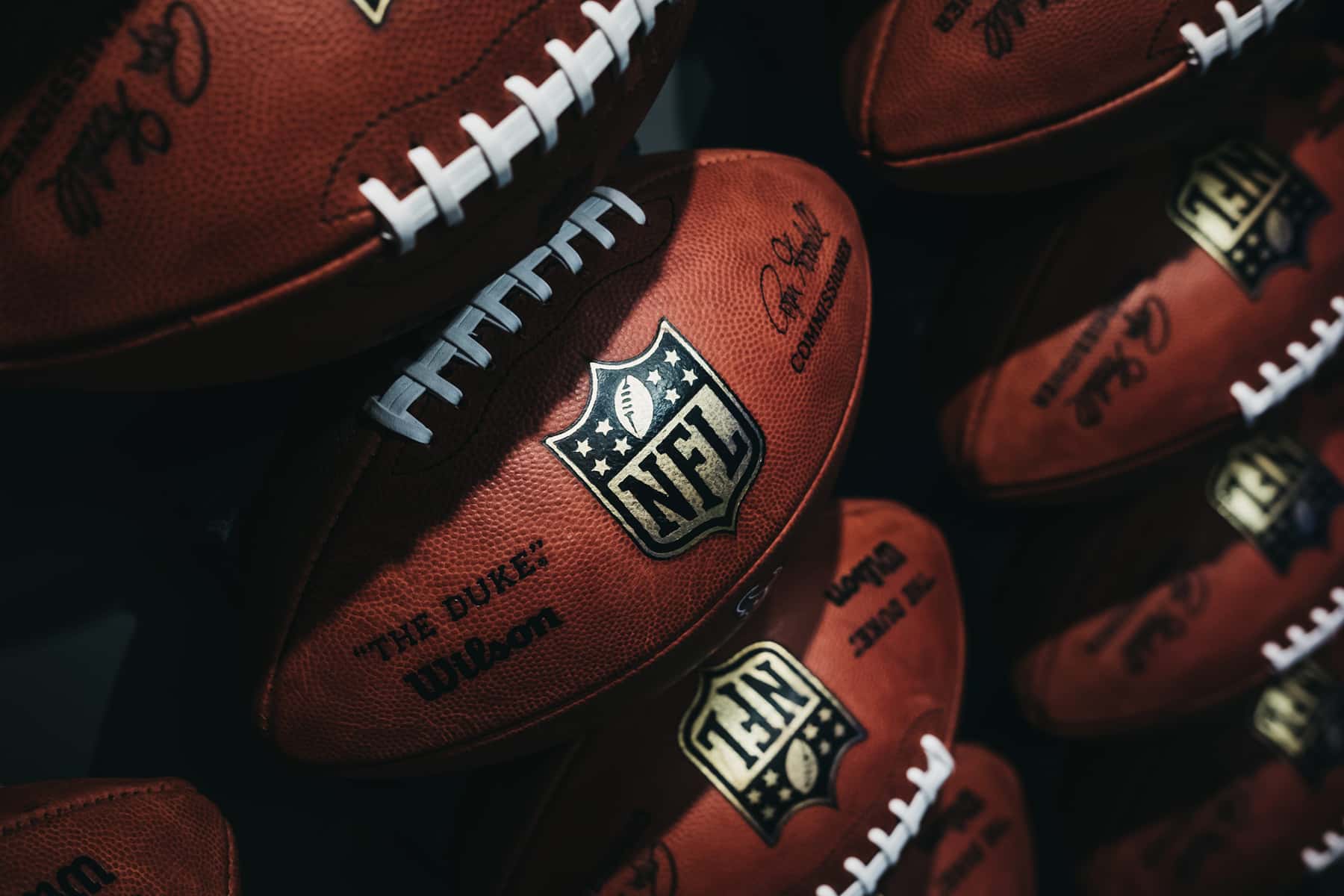 "The NFL Wants "Unconventional" Head Coaches: They just have to be white." – Richard Johnson of Slate
As I sat and watched the Packers lose a game to the Tampa Bay Bucs and Tom Brady I realized it might be the last game I ever watch. I did not watch Kаnsаs City defeat Buffalo to punch a ticket to the Super Bowl, even though I love watching their quarterback, Patrick Mahomes. For the first time in my adult life I intentionally skipped the Super Bowl. My wife watched it while I sat binge watching a show on Netflix. I am not sad about the Packers not making it to the title game. I am sad that I have continued to support a league that has been, and continues to be so disrespectful to Black players and coaches.
When Colin Kapernick was blackballed — I hate that term, by the way — I was very upset that such a talented man lost his job because of his courage in standing up to systemic racism in our society. I really could care less if he ever plays again. To me his lasting legacy will always be the stand that he took (taking a knee) and the sacrifice he made for what he believed in.
We recently lost one of the greatest baseball players the world has ever known, Henry Aaron. Mr. Aaron was a very honest person and suffered tremendously for breaking the all-time home run record of baseball icon Babe Ruth.
Simply because he was a Black man breaking the single most important American professional sports record, he received death threats constantly. He needed extra, personal security as he traveled with the team. He had to check into separate hotels from his teammates under assumed white-sounding names. His journey to break the all-time home run record was not a time he enjoyed. In fact, he was absolutely miserable as he approached the record. When he finally broke the record in Atlanta, his mother ran onto the field and gave him what appeared to be a congratulatory hug. She later said she was hugging him to protect him from an assassin's bullet.
All of his memorabilia from his illustrious career, he donated to the Baseball Hall of Fame. The only things he kept from his career were boxes of hate mail he received. He said he wanted to remember how some hateful White fans really felt about Black athletes.
When Jackie Robinson broke the baseball color-line in 1947, he too endured a career full of death threats. He wrote a book called I Never Had It Made: An Autobiography of Jackie Robinson. In that book he re-counted the behind the scenes stories of his struggles with endemic racism in baseball and American society. He wrote:
"There I was the Black grandson of a slave, the son of a Black sharecropper, part of a historic occasion, a symbolic hero to my people. The band struck up the national an-them. It should have been a glorious moment for me as the stirring words … poured from the stands… I cannot stand and sing the anthem. I cannot salute the flag; I know that I am a Black man in a white world. In 1972, in 1947, at my birth in 1919, I know that I never had it made."
The struggles of Aaron and Robinson are the struggles of today. They look different. Professional Black athletes like Lebron James (NBA), Patrick Mahomes (NFL), and David Price (MLB) are some of the highest paid in their respective sports. But money is not everything. There are no Black owners in any of the major sports leagues except Michael Jordan in the NBA. The owners are the men and women who either make the hires of head coaches and general managers or heavily influence it.
As I watch the annual circus of hirings and firings in the NFL, once again it seems like the movie Groundhog Day. Every year some White guy that no one has ever heard of, surprisingly gets a job as head coach of one of the thirty-two NFL teams. This year it was Philadelphia Eagles hiring Nick Sirianni. Last year it was New York Giants hiring Joe Judge. The year before it was the Chicago Bears hiring Matt Nagy. Now I want to make it perfectly clear that I have nothing against any of these coaches. However, in the last three cycles the only Black head coaches hired were Steve Wilks by the Arizona Cardinals who was fired after one season on the job, current Miami Dolphins head coach Brian Flores and the Houston Texans surprisingly hiring David Culley, a career assistant who most people would never recognize. He became that Black guy that no one knew who got one of the most coveted jobs in sports. I hope he succeeds consider-ing that his star quarterback, Deshaun Watson has asked to be traded. Watson is one of the best players in the league and one of just a handful of Black star quarterbacks in the NFL.
Only 26 Black men have been head coaches in the league's 101-year history, and of those, five served as just interim coaches. In 2017 two of the six head coaches hired were Black. Both of them, Anthony Lynn of the Los Angeles Chargers and Vance John-son hired by the Denver Broncos were fired, Lynn after four seasons and Johnson after two seasons.
In the past ten hiring cycles, 2012-2021, there have been 68 head coach hirings in the NFL. Only 10 of them were Black (14.7%). What makes it worse is that four White head coaches have gotten two or more jobs over that time span.
Doug Marrone was hired as head coach of the Buffalo Bills in 2013. His record was, (6-10, 9-7) in two seasons. He became interim coach of Jacksonville in 2016. His record was (1-1, 10-6, 5-11, 6-10, 1-15) in five seasons. Adam Gase became the Miami Dolphins head coach in 2016. His record was (10-6, 6-10, 7-9) in three seasons. He was fired at the end of the season on December 31, 2018 and hired by the New York Jets as head coach for the 2019 season less than two weeks later. His record was (7-9, 2-14) in two seasons. Chip Kelly was hired by the Philadelphia Eagles in 2013. His record was (10-6, 10-6, 6-9) in three seasons. He was fired on December 29, 2015 and hired by the San Francisco 49ers just over two weeks later on January 14, 2016. His record in his lone season in San Francisco was (2-14).
The only one who has had any success in Bruce Arians. He became interim head coach of the Indianapolis Colts in 2012 when Chuck Pagano took a medical leave. Arians won 9 of the twelve games he coached and became the first interim coach to win coach of the year honors. The following season Arizona hired him as head coach. His record was (10-6, 11-5, 13-3, 7-8-1, 8-8). He retired at the end of the 2017 season only to come back in 2019 as head coach of the Tampa Bay team. His first season with the team they finished 7-9, they cut quarterback Jameis Winston who became the first quarterback ever with over 30 touchdowns and 30 interceptions in the same season. What critics ignore is that in those sixteen games he threw for 5,109 yards, the eighth highest total in league history. Beginning in 2020 Tampa Bay signed six-time Super Bowl winning quarterback Tom Brady. The team finished the regular season 11-5 and won the Super Bowl.
For the 2021 season there have been seven coaches hired including three during the 2020 season. Among the Houston Texans, Philadelphia Eagles, Detroit Lions, Los Angeles Chargers, Atlanta Falcons, Jacksonville Jaguars and New York Jets, only Houston hired a Black head coach. Black players account for 70 percent of the players in the NFL but there are only three Black head coaches (9.4%). Annually the Fritz Pollard Alliance which "exists to champion diversity in the NFL through education and providing its membership with resources that will help them succeed at every level of the game" issues a report about a lack diversity among coaches, general managers and other executives in the league.
Every season you can be prepared to hear a great deal of commentary on sports net-works and talk radio about this issue. The conversations are the same every year. Nothing changes. The league has put protocols into place that simply have not worked at all.
In 2003 the league instituted the "Rooney Rule." The rule required "every team with a head coaching vacancy to interview at least one or more diverse candidates. In 2009, the Rooney Rule was expanded to include general manager jobs and equivalent front office positions. The Rooney Rule is named after the late former Pittsburgh Steelers owner and chairman of the league's diversity committee, Dan Rooney" according to Traci Otey Blunt of nfl.com.
Last May they added additional changes which stated, "teams must interview one external minority candidate for senior football operations and general manager jobs. Teams and the NFL league office must also include minorities and/or female applicants for senior-level positions, including club president jobs."
In November, league owners passed a resolution "that will compensate teams with draft picks for losing minority staff members to head coaching jobs and other premium positions elsewhere" according to reporting by Jarrett Bell of USA Today.
Despite all of this, nothing changed. Why? If you ask 100 people you will get 100 differ-ent answers. Some will say it is because of racism, others will say racism has nothing or very little to do with it. Let's make this simple. The answer is found in the words of Jack-ie Robinson when he said, "I know that I am a Black man in a white world."
The words are just as true today as when he wrote them in 1972. The NFL coaching ranks are not a meritocracy. If it was, the coaching ranks would be more reflective of the composition of players.
In 1933 Washington team owner George Preston Marshall pushed for a ban on signing Black players in the league. It lasted twelve years. In 1946 Kenny Washington, Woody Strode, Bill Willis and Marion Motley were signed as the first modern Black NFL players.
A pioneer named Frederick Douglass "Fritz" Pollard was the first African American coach in the National Football League in 1921. The Fritz Pollard Alliance is named in his honor. According to the Alliance:
"Pollard signed to play for the Akron Pros in the American Professional Football Association (APFA) and led Akron to a championship in 1920. He was named head coach in 1921 and continued to play for the Pros as well. The APFA was renamed the National Football League (NFL) in 1922, making Pollard the first African American coach in NFL history. Pollard went on to coach NFL teams in Indiana and Milwaukee until 1926 when the National Football League ousted all black players and coaches."
It was not until 1962 when Bobby Mitchell joined the Washington team, that every NFL team had been integrated.
In 1990 Art Shell was hired by Oakland Raiders owner Al Davis becoming the first Black head coach in the league since Fritz Pollard, sixty-four years earlier. Shell served two terms as head coach from 1990-1994 and during the 2006 season. Shell coached in the league for nineteen years after a Hall of Fame playing career. He was elected to the Hall of Fame for his playing career one year before getting his first head coaching job. During his induction speech he thanked Davis.
"The Raider organization can be summed up in two words or two nouns as you might say. Al Davis. He is the organization. The organization begins and it ends with him. His knowledge of the game is second to none. Every coach and every player that ever comes into this organization, ever came through has gained some wealth from that knowledge. And to this day I am still gaining and trying to pick his brain as much as I can because there is a lot there to be had."
Davis was one of those rare owners that believed in giving Black and Hispanic coaches opportunities. He had also hired Tom Flores in 1979, the first head coach in the league who was not White since Pollard. Flores coached the Raiders to Super Bowl victories in 1980 and again in 1983. He won 8 of 11 post season games while he was the head coach. He was the first coach of color to win a Super Bowl. Flores was also the first Hispanic quarterback in the NFL signing with them in 1960. Flores was finally inducted into the Hall of Fame this last cycle.
Today the only coaches of color in the league are the aforementioned Brian Flores, Mike Culley of the Houston Texans, Mike Tomlin of the Pittsburgh Steelers, Ron Rivera of the Washington Football team and the recently hired Robert Saleh of the New York Jets. Flores is the son of Honduran immigrants, and Saleh is of Lebanese heritage and be-comes the first ever Muslim coach and only the third Arab American NFL head coach (Abe Gibron and Rich Kotite).
Beloit, Wisconsin native Jim Caldwell was hired as the first Black coach of the Indianapolis Colts in 2009. His first two seasons he finished with a record of 14-2 and 10-6. The next season future Hall of Fame quarterback Peyton Manning suffered a season ending neck injury and missed the entire 2011 season. The team finished 2-14 without Manning and Caldwell was fired. In 2014 he was hired as head coach by Detroit finish-ing (11-5, 7-9, 9-7, 9-7) in four seasons. He was fired by the team owner and replaced by former New England defensive coordinator Matt Patricia. General manager Bob Quinn when announcing the hire, said his goal in firing Caldwell and searching for a new coach was, "to hire the best coach to help us win a championship." Three years lat-er after finishing 6-10, 3-12-1 and 4-7, both the coach and general manager were fired with five games left in the season.
This shows the duplicitous nature of the NFL ownership group. Only Tony Dungy, Romeo Crennell, Art Shell (both times with the Raiders) , Lovie Smith, Jim Caldwell, Ray Rhodes, Hue Jackson, Herm Edwards and Dennis Green, have gotten two shots as head coaches for a full season in modern times.
This is the full list of Black head coaches in NFL history: Fritz Pollard, Tony Dungy, Marvin Lewis, Hue Jackson, Dennis Green, Lovie Smith, Mike Singletary, Herm Edwards, Ray Rhodes, Jim Caldwell, Art Shell, Todd Bowles, Vance Joseph, Steve Wilks, Romeo Crennell, Raheem Morris, Terry Robiskie (interim), Emmitt Thomas (interim), Perry Fewell (Interim), Leslie Frazier, Eric Studesville (interim), Mel Tucker (interim) Brian Flores, Mike Tomlin, Anthony Lynn and David Culley.
Of them, Shell won two Super Bowls, Tomlin has won one, Dungy won one, and Smith lost to Dungy in the Super Bowl after the 2006 season, the first to feature two Black head coaches. Ray Rhodes was fired by Green Bay after one season in 1999, Steve Wilks was also one and done after Arizona fired him after the 2018 season.
Wilks was replaced by so-called wunderkind Kliff Kingsbury who had never coached in the NFL. Tony Dungy was replaced by wunderkind Jon Gruden in Tampa Bay who went on to win a Super Bowl against his former team the Raiders with the team Dungy built.
Several of these wunderkind coaches—who are always White by the way—have gotten head coaching jobs after never coaching in the league (Matt Rhule, Kliff Kingsbury, Chip Kelly, Bobby Petrino). Recently hired Urban Meyer is not young but is touted as a genius also. Petrino won three of his first thirteen games and quit on the Atlanta Falcons in 2007 without even addressing the team on his way out the door. Several other White college coaches had a chance to coach in the NFL after never coaching there before (Lou Holtz, Nick Saban, Steve Spurrier, Dennis Erickson, Jimmy Johnson [won two Su-per Bowls], Barry Switzer [won one Super Bowl] ). All of the others besides Johnson and Switzer, who replaced Johnson in Dallas and won a championship with Johnson's team, went back to college after being miserable NFL coaches.
Many current White head coaches never served as offensive, defensive or special teams coordinators or served just one season as a coordinator before getting their first shot at head coaching (Kevin Stefanski, Zac Taylor, Matt Nagy, Dan Campbell). Only one-fourth of current head coaches have been a head coach for more than a decade, while seven are rookie head coaches this year. Bill Belicheck took the New York Jets job for one day before resigning and his understudy Josh McDaniels stiffed the Indianapolis Colts one day before he was to be announced as their head coach. I can't imagine a world where a Black coach could get away with that and still have a job in the league.
Of the three Black head coaches Tomlin (6 years), Brian Flores (11 years) and David Culley (26 years), each had been an NFL coach for at least five years before getting their first shot at a head coaching job. Culley has never been a coordinator or head coach be-fore and is one of the more head scratching hires in the league. I wish him the best.
Meanwhile Eric Bieniemy, offensive coordinator of the defending Super Bowl champion and returning AFC champion Kansas City team, coordinated the third-highest-scoring offense in history last season, and was once again bypassed for the eight available jobs. A year ago in December 2019, his agent Brian Levy, said, "In its 100th season, the NFL should be ashamed of itself." Jimmy Raye III, an NFL consultant who served as an assistant coach from 1977 to 2013 said at that time, "Clearly there's more qualified people than that. It's denial of opportunity." There were only three Black head coaches in 2003 when the Rooney Rule was passed. Eighteen years later the number is the same.
After the 2019 season Bieniemy was asked about not getting a job and said, "One thing I've learned in life: You don't worry about the things you can't control. I put one foot in front of the other, I work, I chop wood, and that's all that matters. When it's all said and done … something good is going to happen because of my work ethic." Rod Graves, executive director of the Fritz Pollard Alliance said at the time "He has to be at the top of the list of teams who need a head coach."
His head coach, Andy Reid, one of the most respected coaches in the league, last year said, "I'd say, 'Hire him right now. If you're asking me, 'Is he ready to be a head coach?' Yeah, he was ready last year. Nobody is in more control than what he is in this game. He's a leader of men. He knows football. He knows this offense like the back of his hand."
Tony Dungy last year said, "Kind of the same thing happened to Eric last year. It should be a natural progression. … It seems slower to happen for the African American guys… You have to scratch your head and say, 'Why not?' " Here we are a year later and Bieniemy is still not a head coach. This is an ongoing saga. He has been passed over for three straight years. I doubt if the result of the Super Bowl with his team not scoring a touchdown will help his cause in next hiring cycle.
This is similar to the long-term plight of Black quarterbacks. Although Ravens quarter-back Lamar Jackson won league MVP last season, Patrick Mahomes did so in 2018 and Cam Newton did so in 2015, few teams draft Black quarterbacks coming-out of college. Jackson was asked if he was willing to switch positions to running back after winning the Heisman Trophy as a quarterback at Louisville. He told the teams asking this, "I'm a quarterback."
In 2009 Joshua Pitts, a sports economics professor at Kennesaw State, performed a study that showed black quarterbacks were more likely to switch positions from high school to college than any other subgroup. This longtime distrust of Black men goes back decades and has an impact on the lack of Black head coaches as well.
Since the 2010 season these are the numbers of quarterbacks drafted followed by the number who were Black: 2020 (13,2); 2019 (11,2); 2018 (13,1); 2017 (10,4); 2016 (15,3); 2015 (7,2); 2014 (14,3); 2013 (11,2); 2012 (11,2); 2011 (12,3); 2010 (13,0). There are currently 96 quarterbacks in the league and just 18 (18.8%) are Black. Seven of the thirty-two teams (21.9%) had a Black quarterback as their starter when the season began. Five Black quarterbacks were the second string backup. Only three Black rookie quarterbacks (Jordan Love, Jalen Hurts, Tyler Huntley) were in the league this past season. Tyler Huntley was undrafted out of Utah last season. Over half the teams (17) did not have a Black quarterback while Baltimore had three (Lamar Jackson, Robert Griffin III, Tyler Huntley). Baltimore had 16.6 percent of all Black quarterbacks in the league. Seattle (Russell Wilson, Geno Smith), Arizona (Kyler Murray, Brett Hundley), and Carolina (Teddy Bridgewater, Philip Walker) were the only other teams with more than one Black quarterback. Walker made his name as a starter in the defunct AAF league.
In the meantime, these White quarterbacks that you've probably never heard of were in the league this season: James Morgan, Nate Stanley, Logan Woodside, Cole McDonald, Easton Stick, Brett Rypien, Jacob Eason, and Tommy Stevens. There were others you probably never heard of until they got into games due to injuries and actually threw some passes: Taylor Heinicke, Ben DiNucci, David Blough, Jake Luton, Jake Rudock, John Wolford, Garrett Gilbert, and Chris Steveler.
I am always amazed at how excited both announcers and fans get excited when a White backup QB gets a chance to play and makes a few plays or has a few good games before teams figure out their weaknesses. Kyle Allen in Carolina, and Gardner Minshew II in Jacksonville who had a great mustache making him a fan favorite, are classic examples of the type of backup quarterbacks White fans fall in love with.
Coach John Gruden left coaching in 2008 to become a color analyst before being coaxed back into coaching with a a 10-year, $100 million contract in 2018 after spend-ing nine years working in a TV booth. His record since coming back is (4-12, 7-9, 8-8).
Nothing against Brock Osweiler but he is a classic example of a White guy getting paid when he was an incompetent quarterback. After backing up Peyton Manning who won a Super Bowl with Denver, Osweiler after having a total of just seven NFL starts signed a four-year $72 million contract with Houston. He started 14 games, threw 15 touch-downs, 16 interceptions and was traded to the Cleveland Browns who released him be-fore the 2017 season and he then resigned with Denver. He started four games, losing all of them, and then went on to stink things up as starting quarterback in Miami for 5 games in 2018.
These are all the Black quarterbacks currently in the league: Cam Newton, Lamar Jack-son, Deshaun Watson, Teddy Bridgewater, Russell Wilson, Kyler Murray, Dak Prescott, Jalen Hurts, Jacoby Brissett, Geno Smith, Robert Griffin III, Dwayne Haskins, Jameis Winston, Brett Hundley, Joshua Dobbs, Phillip Walker, Jordan Love and Tyler Huntley. Most are familiar names. All of them were highly drafted or highly thought of coming out of college except Dobbs, Walker and Huntley. How many of the White quarterbacks I listed above can you say the same about?
I've said all of that to say this. I'm thinking of breaking up with the NFL on principles. I love the NFL game. I've been a fan since the late 1970s. The fake racial justice efforts by the NFL last year really made me upset. When Dallas Cowboys team owner Jerry Jones acted like a plantation owner, not allowing players to take a knee I was upset. When Houston Texans team owner Bob McNair said we can't have "inmates running the prison" in 2017 I was upset.
At some point you have to stand for something. I'm willing to skip the next NFL season to make a point to myself. I know the league will keep making billions and the players will keep making millions, but in my gut I feel complicit in the disrespectful treatment of these Black players and coaches.
"We've seen the black coach, the minority coach, go from head coach down to a position coach, where his counterpart goes from head coach to a coordinator. That should be a concern. The fall is so steep." – Troy Vincent, NFL executive vice president of football operations