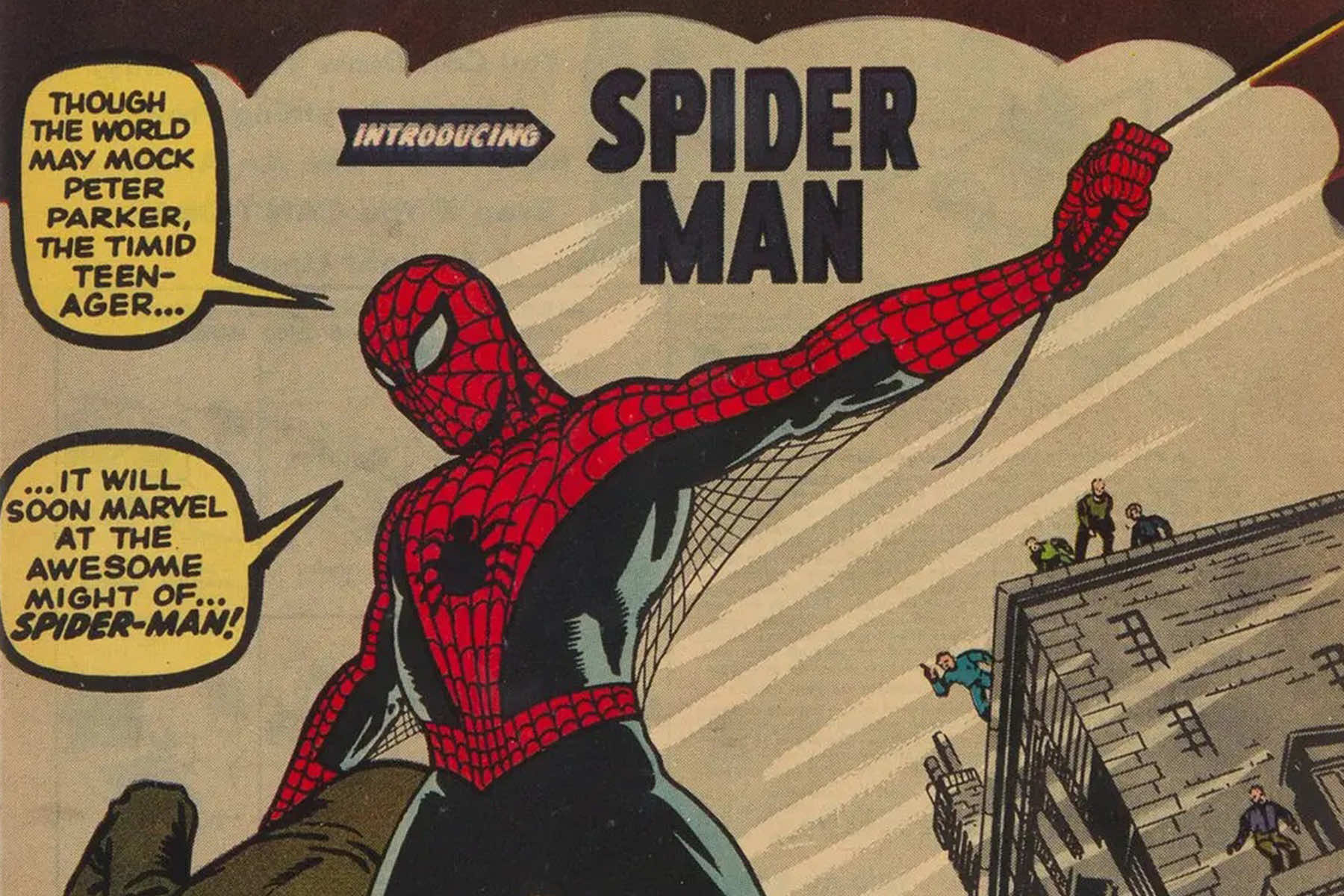 A Milwaukee comic book shop is looking to sell a rare copy of the first appearance of Spider-Man.
Collector's Edge has acquired a copy of Amazing Fantasy No. 15, according to a report by the Journal Sentinel.
The comic book, written by Marvel Comics icon Stan Lee and published in 1962, tells the story of how Peter Parker was bitten by a radioactive spider, gained amazing powers and learns that with great power comes great responsibility.
The specific phrasing "with great power comes great responsibility" evolved from Spider-Man's first appearance in the Amazing Fantasy No. 15 issue. It was not spoken by any character, but instead appears in a narrative caption of the comic book's last panel:
And a lean, silent figure slowly fades in the gathering darkness, aware at last that in this world, with great power there must also come – great responsibility!
The expression's connection to Spider-Man's Uncle Ben was a later development.
A near-perfect copy of Amazing Fantasy No. 15 sold for $3.6 million at auction in Texas in 2021. The Collector's Edge copy is worn and the edges have small tears.
The shop's owner, Steve Dobrzynski, first posted photos of the book on social media on October 17. He said a couple found the comic book among a dead relative's possessions and brought it to him for help selling it. He did not name the couple.
Dobrzynski sent it to the Certified Guaranty Company, a Florida-based comics and collectibles grading service. The service rated the book at 3.0 on a scale of 0.5 to 10, with 0.5 being very bad condition and 10 being perfect condition. Dobrzynski said the book could fetch as much as $35,000.
"It depends, if you put it up at auction, who's bidding on it," he said. "If nobody's bidding on it, it's obviously going to sell for a bit less."
Dobrzynski contacted some regular customers to give them a shot at buying the book before making it public, but he hasn't gotten a yes or no from any of them yet.
"They're thinking about it, but I can only wait so long for people to think about it," Dobrzynski said. "If I'm selling it for someone else, my due diligence is to try to get the best possible price I can."