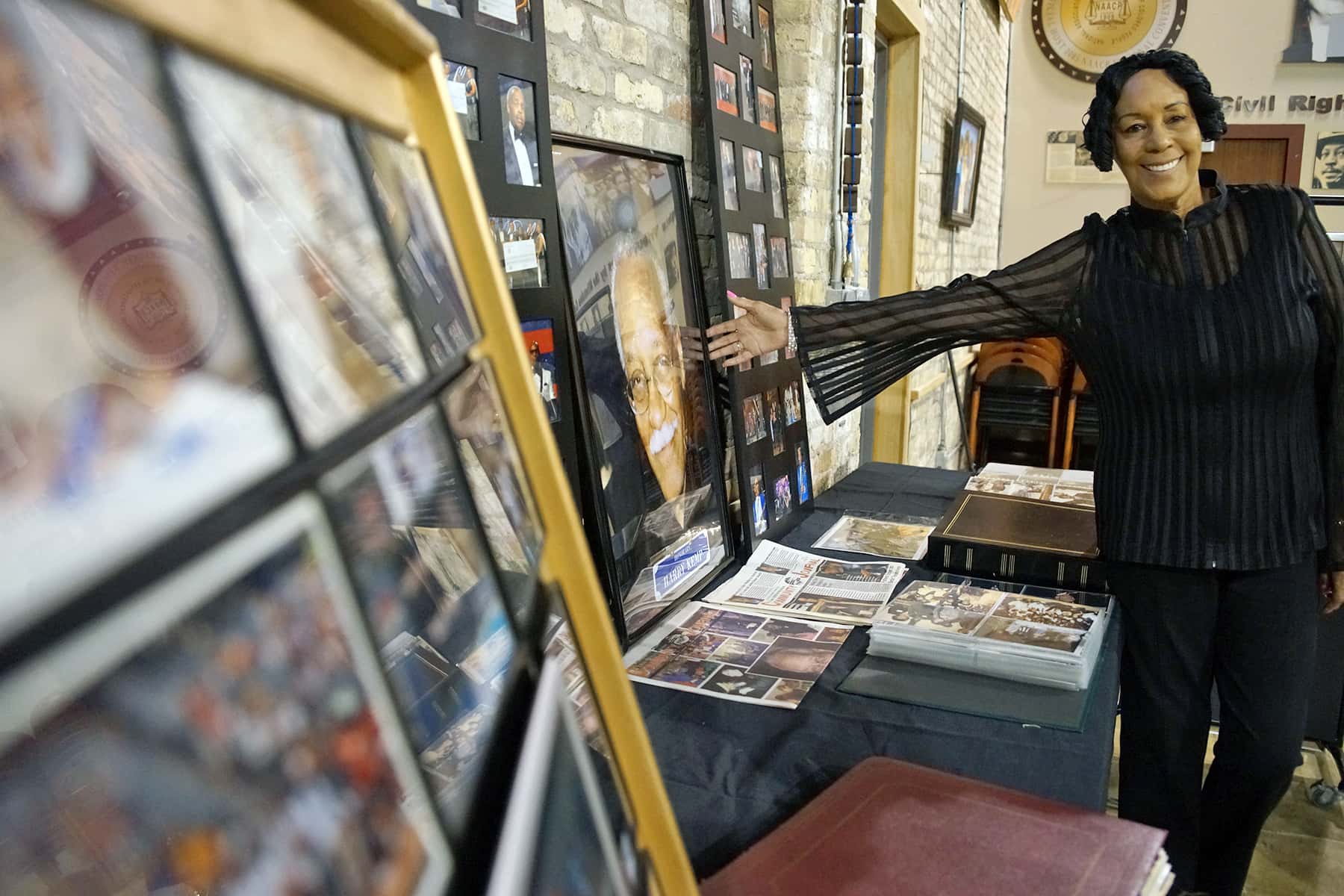 The Wisconsin Black Historical Society Museum hosted a special tribute to the late Harry Kemp on August 22, remembering his decades as a local photographer.
Harry Kemp passed away on September 29, 2011, after photographing the city and its ethnic cultures for years. His images documented every aspect of area with a special focus on Milwaukee's black community, which was historically under-represented in the mainstream news media.
Kemp passed his camera and his love of photography to his sister, Yvonne, who has continued his legacy.
"Harry loved taking pictures of everything. He also would give a little advice along the way," said Yvonne Kemp. "He always encouraged young people to get more education, work hard, and strive to be somebody. No one could escape his attention. He was well respected in the community."
Kemp began taking photos with a Brownie camera when he was 12 in the Boy Scouts, but he did not follow his passion until the 1950s after his experience in the U.S. Air Force. He was known as black Milwaukee's visual griot, for capturing the rich history and traditions of the local culture in pictures. He worked as a staff photographer for black news organizations in the 1970s, a longtime team photographer for the Milwaukee Brewers and Green Bay Packers, taught high school classes in photography, and later worked as an independent photojournalist.
Reporter James Causey emceed the August 22 event celebrating Harry Kemp Day, which also recognized other local photographers for their work. Angela Peterson and James Middleton discussed the artistry of being a photojournalist, and their efforts to capture personal and authentic voices to communicate sometimes tragic events to the general public.
This audio was recorded live during the speeches that shared perspectives and insights into photojournalism, with images highlighting moments from the event.