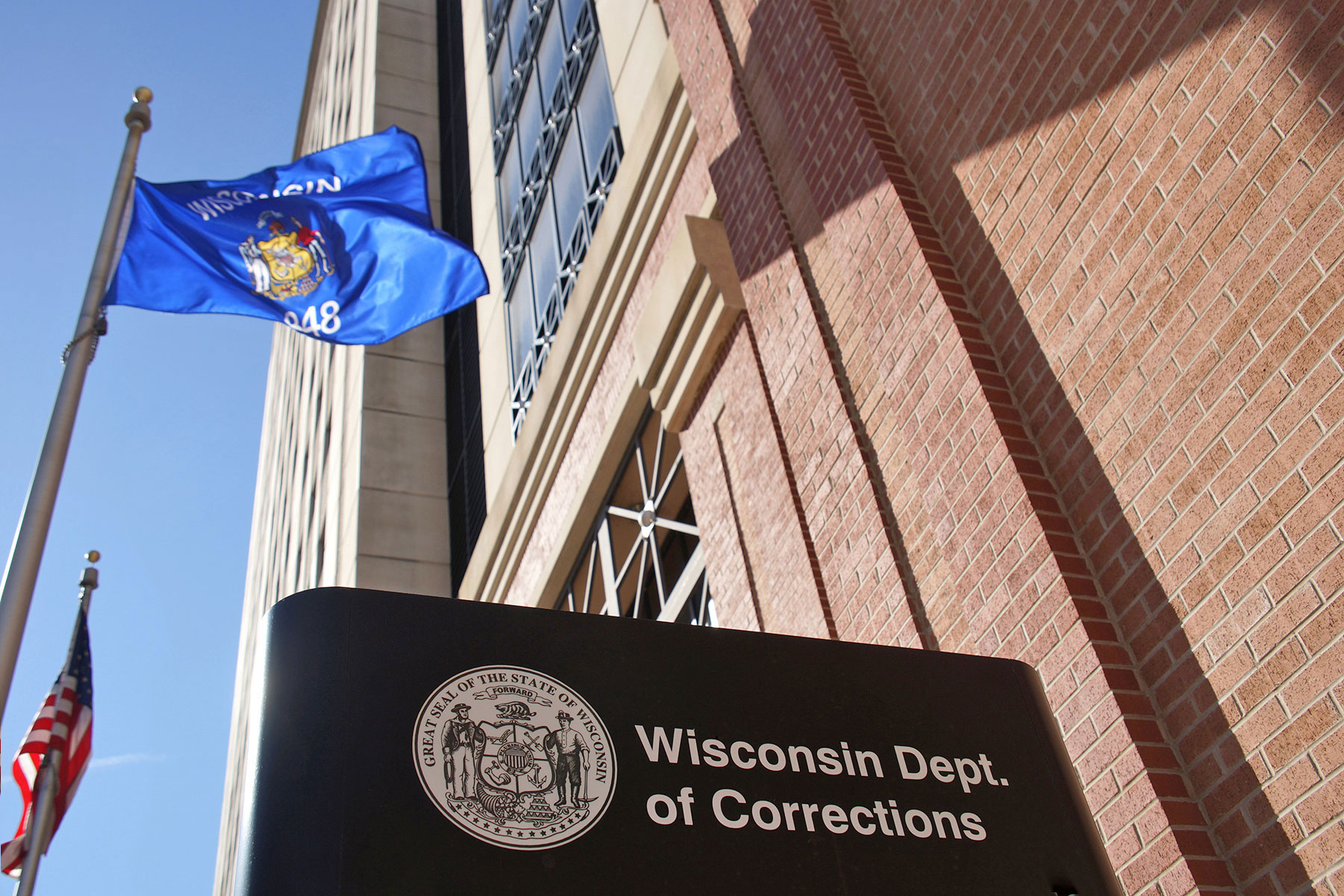 This article is a prelude to an upcoming written series and public presentation by Reggie Jackson called "The 2.2 Million: An in-depth look at the creation of the largest prіsоn system in modern history."
In stark contrast to other high-rise buildings in downtown Milwaukee, there is a state prіsоn on the corner of 10th and Highland. It is called the Milwaukee Secure Detention Facility (MSDF). Most Milwaukeeans have no idea that the 12-story building is a medium security correctional facility right next to I-43.
MSDF is emblematic of the role incarceration plays on the every day lives of Milwaukee's black community. The building is hidden in plain sight, just as the issue of mass incarceration of blacks in Milwaukee is unknown to the majority of people in the state.
For years Wisconsin has had the dubious distinction of having the highest incarceration rate of black men in the country. 2010 Census Bureau and Bureau of Justice Statistics figures show that 4,042 of every 100,000 black males in Wisconsin are incarcerated. By contrast only 416 of every 100,000 white males are incarcerated in the state.
According to data from the Sentencing Project, Wisconsin has the second highest black incarceration rate in the country, trailing only Oklahoma, if women are included. The system incarcerates 2,542 of every 100,000 black people in the state. Overall the state incarceration rate is only 377 of every 100,000 residents, which ranks 26th nationally.
Blacks are incarcerated at a rate that is 11.5 times that of whites, surpassed only by New Jersey's disparity of 12.2 times.
The Milwaukee Secure Detention Facility opened on October 8, 2001 to house Division of Community Corrections (DCC) inmates who had been accused of violating their community supervision (pаrоle, prоbаtiоn, and extended supervision). Just two months later, it became a Division of Adult Institutions (DAI) facility and began housing inmates on December 14th, 2001. MSDF was originally designed to temporarily house only those who had violated the terms of their supervised release to ease the overcrowding in the Milwaukee County Jail.
The prіsоn takes around-the-clock admissions the same as county jails do. The prіsоn's 2017 fiscal year budget was $39,560,992. The daily operating budget is $108,386.28. It cost an average of $100.64 per day to house each inmate. According to Dr. Pam Oliver, it housed roughly 1,440 people at one time in 2017, yet was designed to house a maximum of only 460 originally.
There is an ongoing campaign to raise awareness of the overcrowding and other extreme conditions inside MSDF, which activist from Ex-Prіsоners Organizing (EXPO) hope will lead to its closure. Mark Rice is EXPO Wisconsin assistant state director and the Rev. Willie Brisco is president of WISDOM. Sharyl McFarland, William Harrell, Charles Hampton and many others support them in their efforts to close MSDF. Their Close MSDF campaign lists the following grievances as justification for shutting down the facility:
Human rights violations, including: Poor ventilation, extreme heat, no outdoor recreation, 22 hours of lockdown a day, and no in-person visits.
Excessive mistreatment and use of force against mentally ill people.
Racial bias: African Americans were 12 times more likely to be sent to prіsоn for crimeless revocation than whites in 2013.
No due process: Revocation process gives significant discretion to DOC parole agents rather than criminal courts, which makes it harder for people facing incarceration to fight that outcome.
The Milwaukee Secure Detention facility has had at least 17 inmate deaths since it opened in 2001. Just last month Wisconsin taxpayers paid $1 million to settle a lawsuit filed in 2011. The lawsuit was initiated because a guard at MSDF allegedly ignored a warning from the Jeremy Cunningham's cellmate Ishmeil Washington, that Cunningham was shaking violently and having a seizure. Cunningham was found dead in his cell two hours after Washington pressed the emergency button to report that he was in distress. The guard allegedly dismissed the warning and said Cunningham was simply snoring. Cunningham suffered from a known heart condition, and according to uncovered records, he had an order by nurses to "Send to ER via ambulance if convulsions/seizures occur." In the settlement, the state admitted no wrongdoing in the death of Cunningham and disagreed with the assertion that the guard did not assist him.
Cunningham's death is only one tragic story from the Milwaukee Secure Detention Facility. In November of 2017 Dr. Pam Oliver wrote that, "People on community supervision holds or Alternative to Revocation are supposed to be confined for no more than 90 days, but many people spend even more time there."
Crimeless revocations drive a significant part of the imprіsоnment. Although it is nearly impossible to discern those who are revoked due to new crimes from those who have only violated the terms of their supervised release, the data shows that over the past ten years 38% of those who have gone to prіsоn in Wisconsin have been sent there due to revocations. DOC data shows that most of them have not committed new crimes.
Another system in place in Wisconsin has led to people being incarcerated much longer than they have been sentenced to serve by the courts. In 1999 Wisconsin abolished parole, creating a "truth-in-sentencing" system, which was led by Scott Walker while in the State Assembly. Those sentenced under the parole system are known as being under the "old law."
Under the parole system, people could be released after serving as little as one-fourth to no more than two-thirds of the sentence they were given. They were supposed to be evaluated by the state Parole Commission each year to determine if they had met the requirements necessary to be released. These requirements were designed to determine if they had "served sufficient time so that release would not depreciate the seriousness of the offense," had completed educational and treatment programs as well as behaved well during their time served.
There are close to 3,000 inmates still incarcerated under the "old law" in Wisconsin. The Parole Commission consists of seven seats. Four of the seven seats on the commission are currently vacant. Governor Walker has proposed eliminating the commission all together and replacing it with a single person appointed by him. This setup would be unique if it were to happen.
According to a report by the Wisconsin Center for Responsible Journalism, Cecelia Klingele, an assistant law professor at the University of Wisconsin-Madison, said she cannot imagine how one person could give "fair and full consideration" to the "significant" number of people who are currently parole eligible. David Liners, state director of WISDOM, a statewide faith-based group said, "It is very hard to imagine that they will deal with parole requests more efficiently with less people."
The number of people released on parole has dropped from 2,325 in 2000 to only 192 in 2016 according to Department of Corrections data. Since 2011, when Walker appointed Kathleen Nagle to lead the Parole Commission, the number of paroles has dropped to an average of about 179 per year through the end of 2016, versus 1,210 per year from 2000-2010. In 2000, parolees accounted for 27.9% of releases from Wisconsin prіsоns. That number was down to only 2.1% by the end of 2016.
Wisconsin incarcerates people of color at much higher rates than most other states. The rate of incarceration for Hispanics is 1.5 times the national average, and the black rate is 1.8 times the national average. Wisconsin also incarcerate Native Americans at the highest rate in the nation according to the Prіsоn Policy Initiative.
America is a nation that accounts for 5% of the world's population, but over 25% of those incarcerated. Blacks make up just over 6% of Wisconsin's residents but nearly 43% of those in the prіsоn system. Blacks from mostly southeastern Wisconsin counties are incarcerated as far away as Bayfield and Douglas Counties on the shores of Lake Superior.
Of the seventy-two counties in the state, twenty-three incarcerate at least 10% of black residents according to data from the Prіsоn Policy Initiative. The same data shows that 12 counties incarcerate over 40% of its black residents and ten incarcerate over half of its black residents.
A large majority of these blacks lived in southeast Wisconsin counties prior to being imprіsоned. The worst of these counties are Fon Du Lac (90.5%), Washara (86.1%), Jackson (86%) Dodge (85.3%) and Adams (83.9%).
Just as Wisconsin's incarcerated blacks are out of sight and out of mind in these rural counties, likewise those in the MSDF are invisible. There are no windows on a nondescript building in downtown Milwaukee, just blocks away from where the glossy new Milwaukee Bucks Arena is being built. The public should start becoming aware of these great disparities, and place pressure on elected officials to come up with resolutions for this expanding problem.
Wisconsin has built 23 prіsоns across the state since 1980. Eighteen of them were built since 1990, when the crime rate in the state started to decline significantly. At the end of last year Wisconsin had 23,324 people in its prіsоns, 44,743 people on probation and 21,090 on parole. People are constantly being released from state prіsоns.
In 2016, 31.3% of the 8,952 people released from Wisconsin prіsоns were released to Milwaukee County. They have been returned to a community with high poverty and hyper segregation. Over 20,000 of the black men who have served time in a Wisconsin prіsоn between 1990 and 2012 do not have a valid drivers license, according to a report from UW-Milwaukee's Employment and Training Institute. Lack of this identification restricts access to jobs, especially outside of Milwaukee County.
Until the citizens and leaders at every level of the city, county, and state recognize the monumental impact of mass incarceration in Wisconsin is having on children and communities, all communities will continue to deal with the negative consequences wrought by this system.
Wisconsinites owe it to themselves and their future generations to do better. Unless those who have served time can be seamlessly re-inserted into local communities and given the assistance they need to live a normal life, state prіsоns will continue to have revolving doors at their entrances.