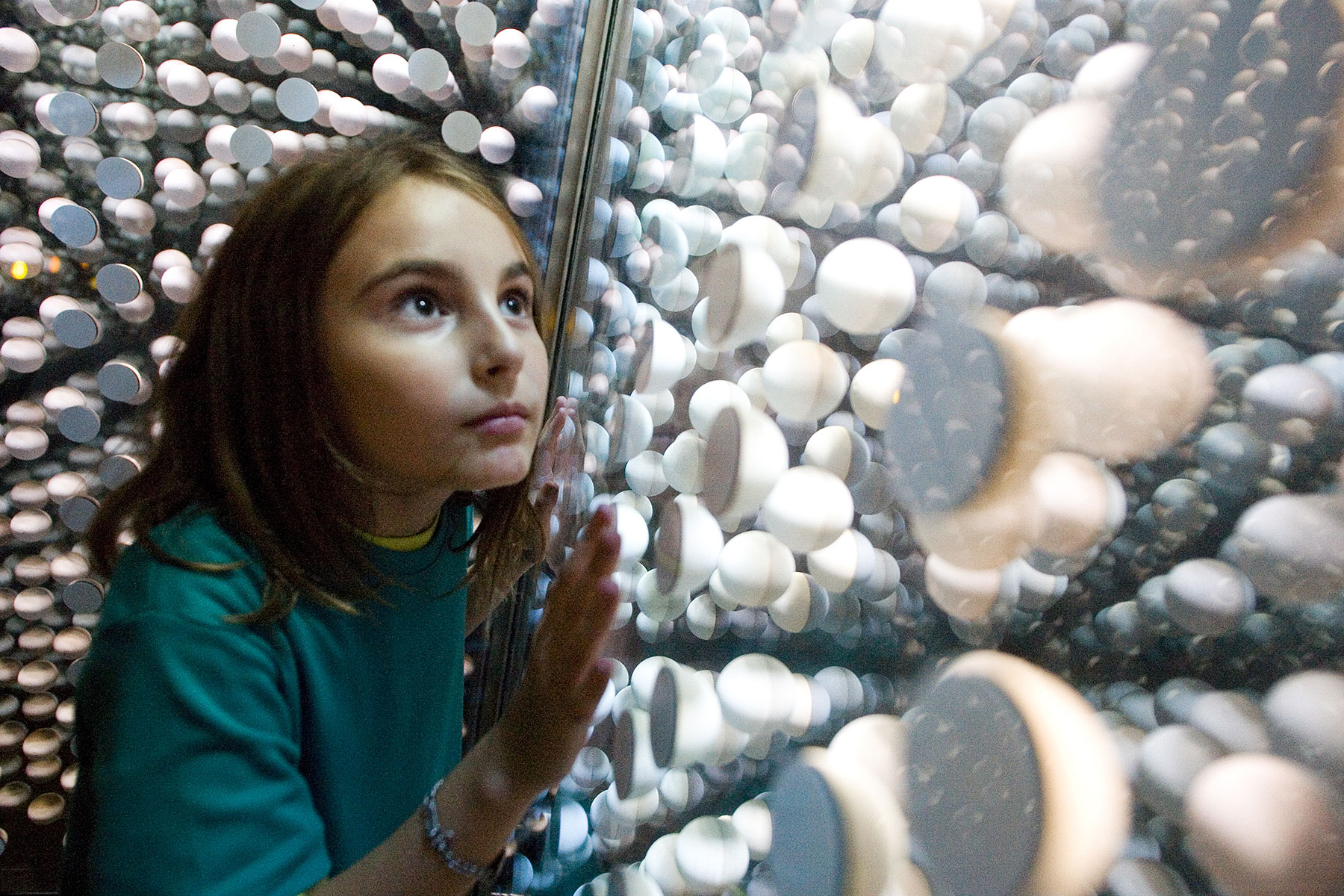 Zoom into Nano celebrates its grand opening at Discovery World on May 21. The new exhibition explores materials at the atomic scale, and becomes another educational venue at the science and technology center along the Milwaukee Lakefront.
The public is familiar with the Milwaukee Public Museum's showcase of prehistoric time, which belonged to dinosaurs and the largest creatures who roamed the earth. But the future is all about being small. Really small. Advances in nanotechnology are changing the way we design and fabricate almost everything. From faster computers, to stain repellent clothes, to new medicines to treat diseases, and technologies that are beyond our imagination.
Covering 5,000 square-feet, Zoom into Nano presents a variety of immersive experiences in the world of nanotechnology. The exhibit includes:
Zoom into tiny structures and devices to see the amazing beauty of natural and manmade objects at very high magnification.
Get immersed in atoms and molecules that are enlarged to 100 million times their actual size.
Interact with a complete human body, where a virtual RNA molecule can be deconstructed.
Dissolve a virtual salt crystal by using body movement to generate heat.
A nano journey of senses from from small (sand), to smaller (dust), to nano (smell).
An Atomic Transporter that offers the experience of constant motion from atoms and molecules.
Explore the shapes and structures of things in our world at the nanoscale.
Zoom into Nano is a traveling exhibit that was designed by Sciencenter of Ithaca, NY, through a partnership with Cornell University, with funding from the National Science Foundation. Zoom into Nano will be on display at Discovery World from May 21 through September 5.