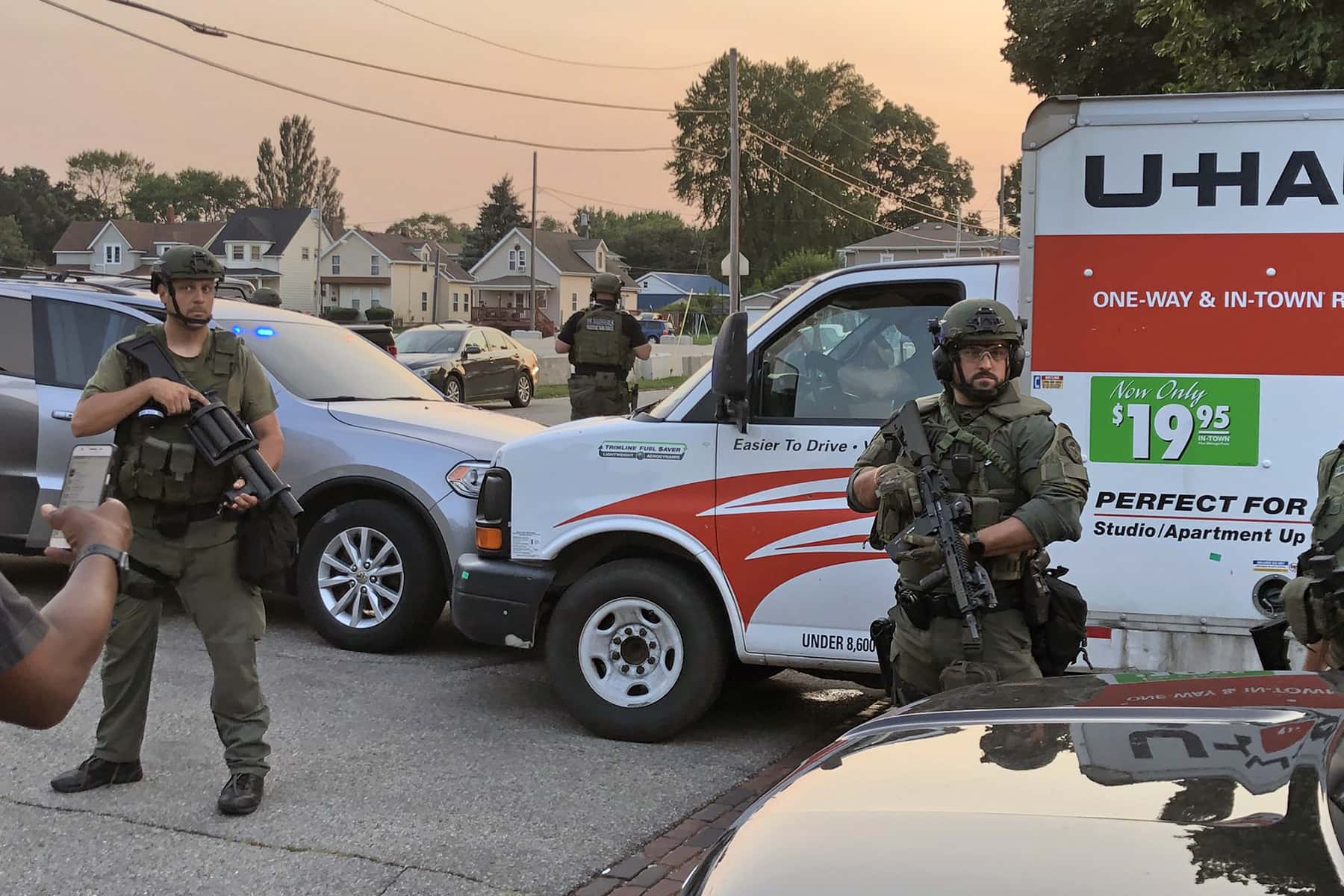 A U-Haul truck containing around $1,000 worth of food, water, medical supplies, COVID-19 masks, and other humanitarian aid was sent on August 26 from Zao MKE Church in Milwaukee to aid peaceful protestors in Kenosha. It was stopped by police, all supplies were confiscated, and the driver was detained.
Kenosha police said that an investigation into the situation was underway, but offered few details about what prompted the seizure by unmarked and unidentifiable law enforcement agents. An early report from police acknowledged that water and supplies were in the truck, but added that it also contained materials consistent with rioting without explaining what they were. No probable cause has been provided to justify stopping the U-Haul.
Following an outpouring of support and inquiries from media outlets, Zao MKE Church released a formal public statement on September 2 that detailed the situation. It also called for continued public support of its mission and accountability from law enforcement.
On August 26, Zao MKE Church attempted to provide humanitarian aid including water, Gatorade, food, and first aid supplies to peaceful protestors legally exercising their First Amendment rights to free speech and assembly.

Law enforcement on both a local and federal level forcibly and unconstitutionally seized these items without legal justification in violation of the protestors' Fourth Amendment rights under the United States Constitution.

Zao MKE Church feels that all persons should be free to peacefully stand up against systemic racism, and should not be denied access to food and water while doing so.

Rather than return these items of humanitarian aid to the church, Zao MKE Church requests that law enforcement in Kenosha distribute these confiscated items to their rightful recipients – the unarmed and peaceful protesters advocating for Black Lives Matter."
Zao MKE Church has operated a large-scale supply depot for protests in support of the Black Lives Matter movement daily since early June. The depot is entirely staffed by volunteers and stocked through community donations.
© Photo
Zao MKE Church and Аmy Hаrrіs
These headline links feature the daily news reports published by Milwaukee Independent about the George Floyd protests, the revival of the Black Lives Matter movement that followed, and their impact on the local community in for 8 months from May to December of 2020.