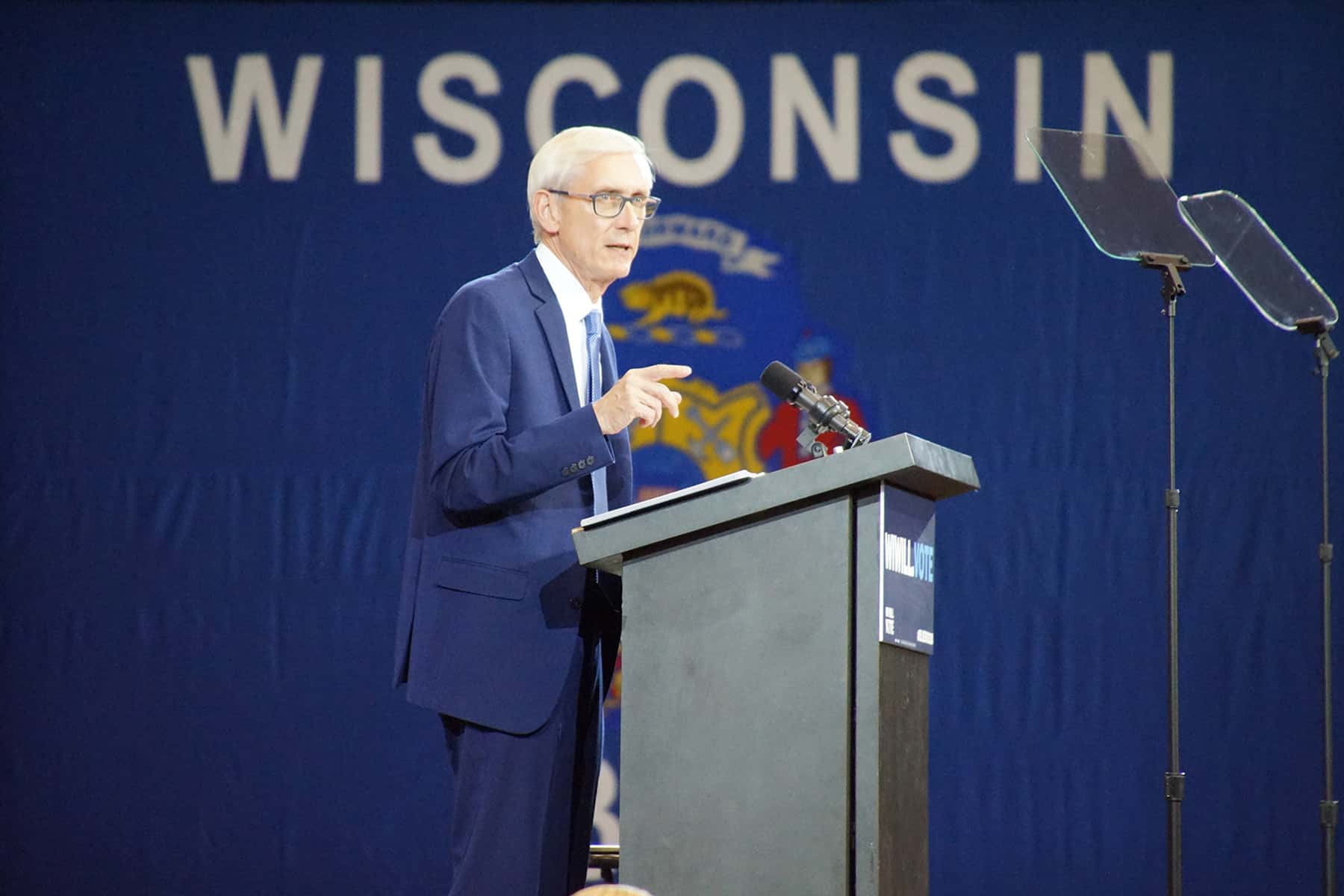 Wisconsin Republicans unveiled their sweeping plans to seize power at the end of the day on Friday, November 30, for a special lame-duck legislative session to be held on Monday, December 3. The purpose of the session is to advance legislation that would severely restrict former Republican offices that were lost to in-coming Democrats during the 2018 midterm election.
The effort would elevate the authority of a GOP gerrymandered Legislature, restrict the authority of the new democratically elected governor, limit in-person early voting to two-weeks, as well as push the 2020 primary election date earlier from April to March. It also limit incoming Attorney General Josh Kaul, giving the Legislature the power to replace him for an attorney of their choice on a case-to-case basis.
Democratic Governor-elect Tony Evers and other Wisconsin Democrats fired back at the GOP's proposals, releasing a statement in reaction to the Republican plans.
"I've said all along I'm committed to working across the aisle, but I will not tolerate attempts to violate our constitutional checks and balances and separation of powers by people who are desperate to cling to control. Enough is enough. Republicans have to stop putting politics before people. Wisconsinites demanded a change on November 6th. I stand with the people of Wisconsin, and we will be taking any steps necessary to prevent power-hungry politicians from overriding the will of the people," said Evers in a statement.
"The authors of this bill seem to think that they know better than the voters of Wisconsin. They're wrong. And that's not how democracy works. I am calling on the members of the legislature to reject this horrible bill," Kaul said in the release.
Senate and Assembly Democratic leaders Jennifer Shilling and Gordon Hintz also called the legislation, "a desperate attempt by Republican politicians to rig elections and undermine our constitutional values," and "an unprecedented abuse of power."
Legislators expect to push six major initiatives through the lame-duck session before Governor-elect Evers takes office in January, directly affecting Wisconsin's democratic process and the state's rule of law. The Wisconsin Education Association Council (WEAC) compiled the list.
Presidential Primary: Move the 2020 Primary
Now slated for April 7, 2020, the presidential primary is also when Justice Daniel Kelly, a Walker appointee, could stand for election to a 10-year term on the high court. In addition to costing millions above previous estimates to make the change, clerks statewide say the move would be a logistical nightmare.
Kimberly-Clark Incentives: Subsidy Package
There is still doubt whether the Senate could pass a subsidy package to help Kimberly-Clark. It is believed that this package was used as cover to assemble the lame-duck session.
Badgercare: Barriers on healthcare access
GOP lawmakers are considering changes to state law for Badgercare to protect a Walker plan to create work requirements for certain childless adults. Federal official have approved that plan but it was not yet written into state law. Also in jeopardy is protection for pre-existing conditions.
State Solicitor General: Remove Partisan Litigation Team
GOP lawmakers may look at changes to the state solicitor general's office, which represents the State Department of Justice in high-profile appellate cases. This comes after Democrat Josh Kaul defeated Republican Attorney General Brad Schimel.
Voter ID: Rules Requiring Photo ID
There is an expectation that the GOP will push to have state laws changed, forcing the rule requirements regarding the need to show photo ID to vote as a way to suppress citizen participation.
Governor Powers: Protect Failing WEDC and Limiting Authority
GOP Majority leaders are pushing to roll back some powers of the governors, office, including giving lawmakers more say over the makeup of the board for the Wisconsin Economic Development Corp. and possible appointments to the Board of Regents.