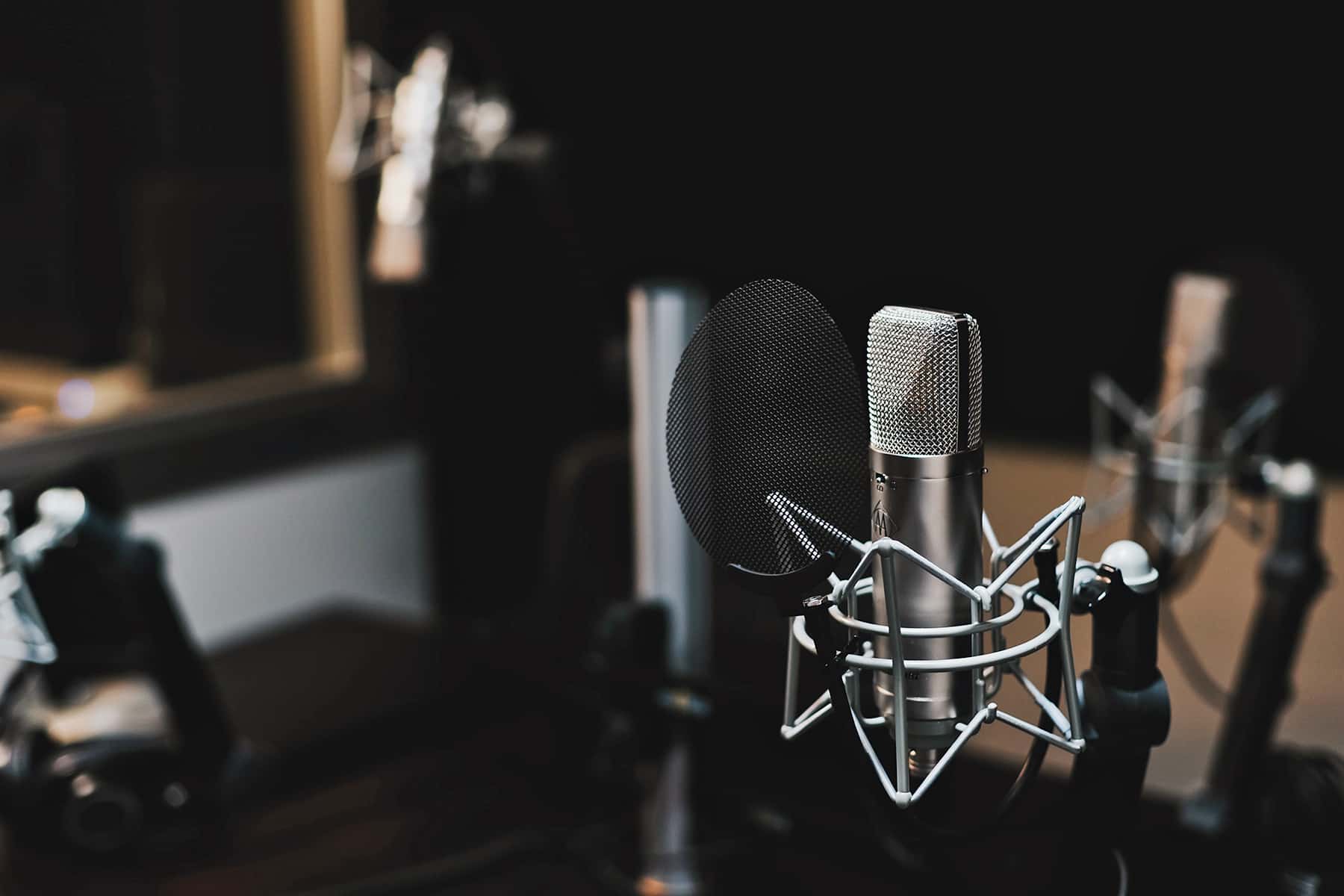 After nearly two-and-a-half years of serving its national portfolio of clients via a virtual work arrangement, podcast production agency Podcamp Media has launched its state-of-the-art podcast studio in historic downtown Milwaukee.
Launched in the summer of 2019, Podcamp Media is a Milwaukee-based media production agency specializing in branded podcasts for businesses. Using high-production value on-demand audio, supporting video and social media, Podcamp helps companies and associations engage their customers and members through targeted storytelling.
"The renaissance taking place in downtown Milwaukee is something of which we're proud to be a part," said Dusty Weis, Podcamp Media president and founder. "As a podcast studio whose work has already received national recognition, we feel like we have a lot to contribute to the diverse and growing vibrance of Milwaukee's downtown," Weis added, "while also offering local brands an opportunity to tell their story to customers and stakeholders via high-quality podcast production in a specially-tailored recording environment."
Podcamp Media's new company headquarters and podcast production studio is located in the Colby Abbot Building in downtown Milwaukee. its flagship Lead Balloon Podcast was recognized by the industry-leading publication Adweek as its "2020 Marketing Podcast of the Year," and Podcamp was profiled last spring in a column for Forbes. Clients include globally-recognized brands like Nutrien Ag Solutions, SurePayroll, the National Corn Growers Association, and the State of Wisconsin Investment Board.
"Podcamp Media is a great example of how an independent, creative Wisconsin company can make an impact well beyond our borders," said WEDC Secretary and CEO Missy Hughes. "We're pleased to be able to support a small business with big goals, and excited to see what happens next for a growing company that celebrates its Wisconsin storytelling heritage so proudly."
Weis had originally planned to open a brick-and-mortar podcast studio in Spring of 2020, however, the outbreak of the COVID-19 pandemic put those plans on hold.
"Two years was a long time to be doing professional podcast production out of my home studio, especially with a couple of toddlers stomping around upstairs," Weis said. "Our team members, our clients and I have found creative ways to 'make it work' up to this point, and we will continue to offer hybrid virtual work arrangements. But it is a relief to finally have a studio where we can record, collaborate, and show off all that Milwaukee has to offer when our out-of-town clients come to visit."
Podcamp's studio build-out was supported by a $10,000 Wisconsin Tomorrow – Main Street Bounceback Grant from the Wisconsin Economic Development Corporation funded by the American Rescue Plan Act (ARPA). The program is intended to provide one-time assistance to new and existing businesses opening a new location or expanding operations in a vacant commercial space.
"In downtown Milwaukee, we're building a thriving business ecosystem that offers a unique array of business models and services," said Matt Dorner, Economic Development Director of Milwaukee Downtown BID #21. "Now, we can finally add 'podcast studio' to that list as well, and we think Podcamp Media will fit right in here."
Earlier this month, Weis hosted Milwaukee Bucks Senior Vice President Alex Lasry as his first in-studio interviewee for a discussion about the team's 2020 walk-out in support of social justice awareness. That conversation will be broadcast in the November 2 edition of Lead Balloon.