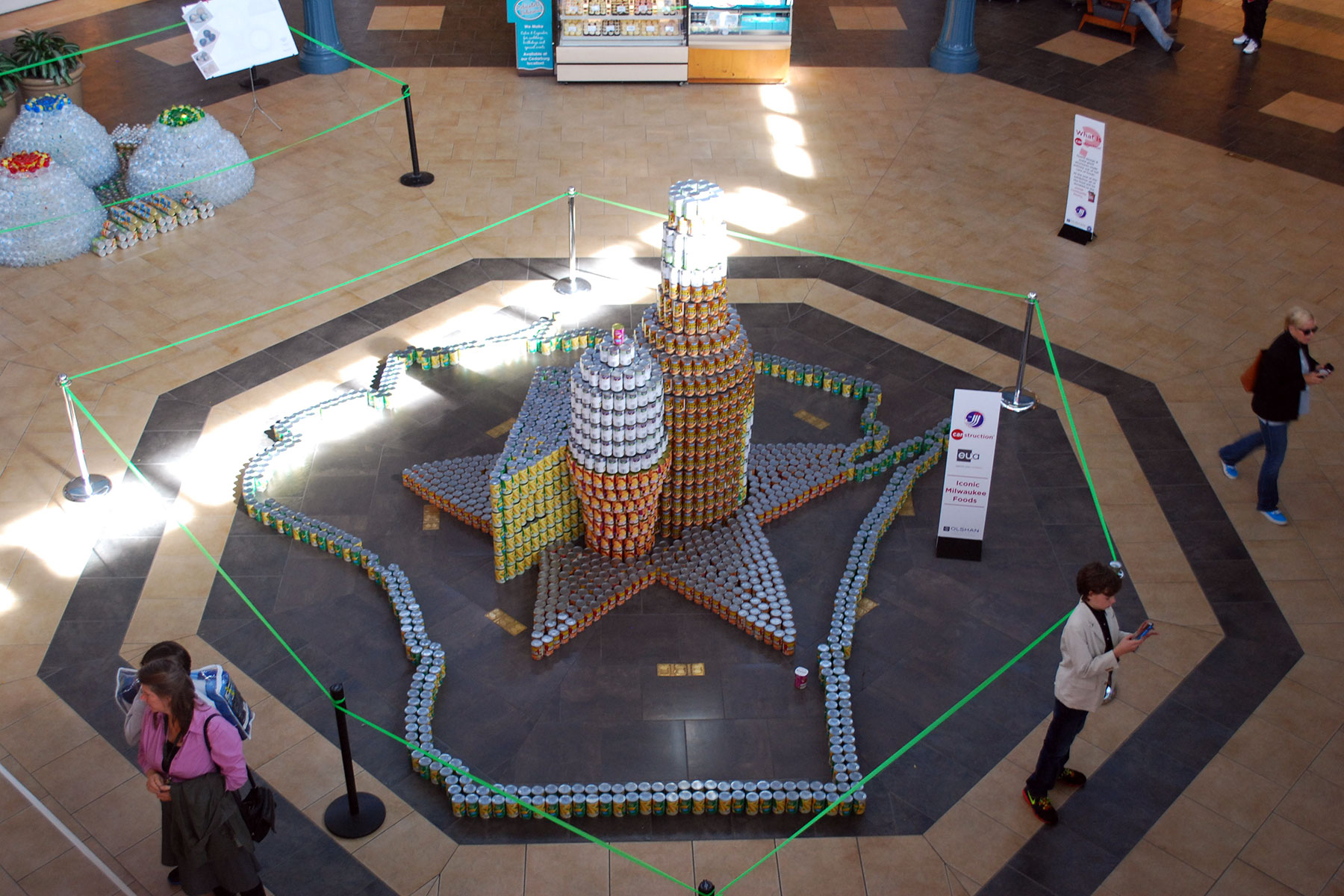 The Harry & Rose Samson Family Jewish Community Center (JCC) will bring the international canned food charity competition back to Milwaukee.
The JCC has partnered with Bayshore Town Center and Olshan Outreach, its philanthropic arm, to support the 2016 return of Canstruction.
"We are blessed and grateful to have the design community's support of this event," said JCC President and CEO Mark Shapiro. "Working in tandem with our community partners we are able to share this incredibly creative architectural display with the public while they help us fight hunger in Milwaukee."
The unique event challenges architects, engineers, and the students that they mentor to design and build giant structures made entirely of canned food. Following a public exhibition of the artistic creations and a juried awards ceremony, the food will be donated to a local hunger relief organization, in this case the Jewish Community Pantry.
Led by JCC Board Member Brent Arnold, participating organizations and sponsors include Hunzinger Construction Company, Plunkett Raysich Architects, LLP, Eppstein Uhen Architects, Graef, Anhalt, Schloemer-Consulting Engineers (GRAEF), and Zimmerman Architectural Studios, Inc., and Miron Construction Company, Inc.
Based on the design theme of Wisconsin Proud, building will begin at 9:00 am on Sunday, October 30th in the rotunda of Bayshore Town Center. The canned food sculptures will be on display throughout the week, with a juried awards ceremony and reception scheduled to take place on Tuesday, November 1st from 5:30-7:00 pm.
The Canstruction exhibition is free and open to the public.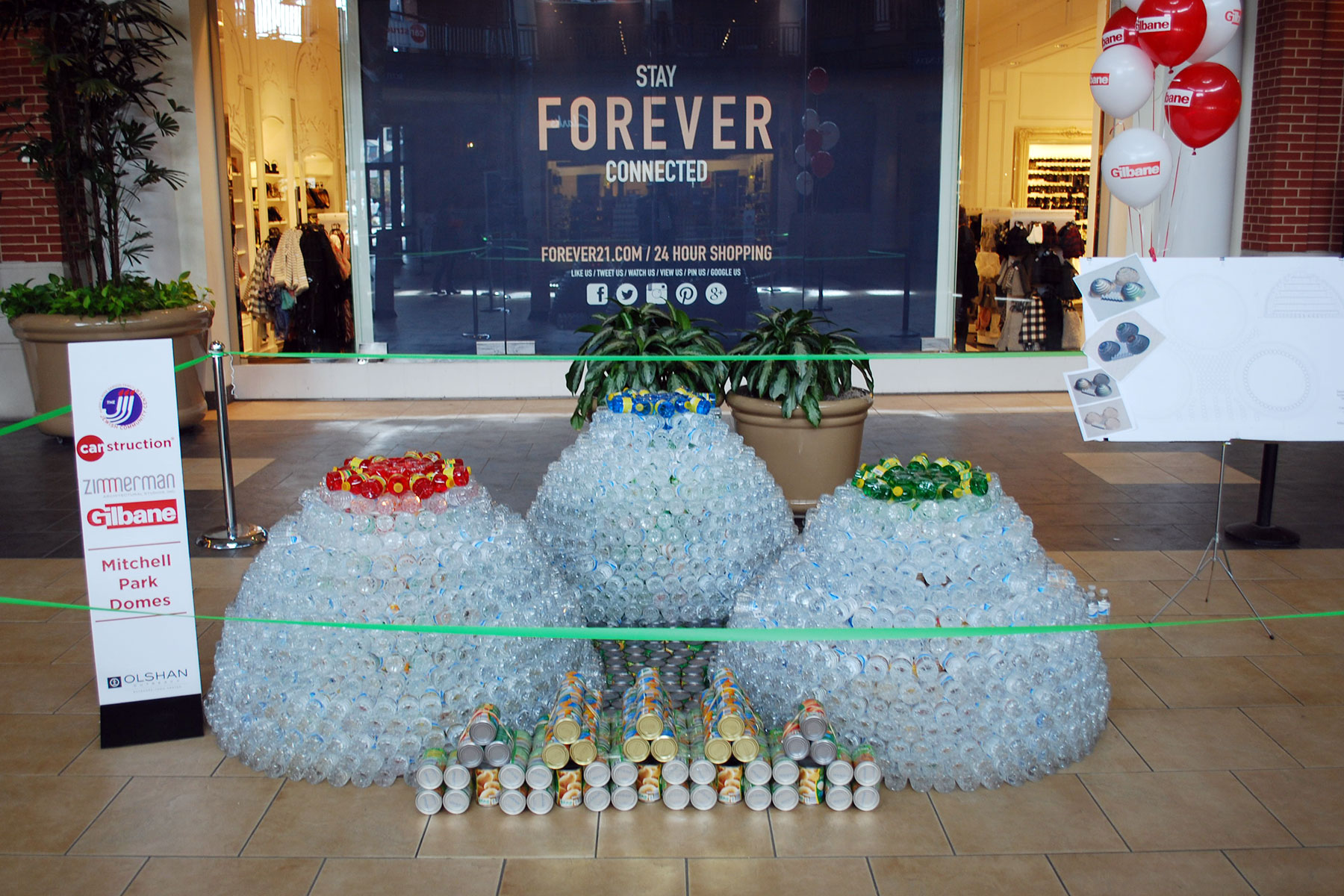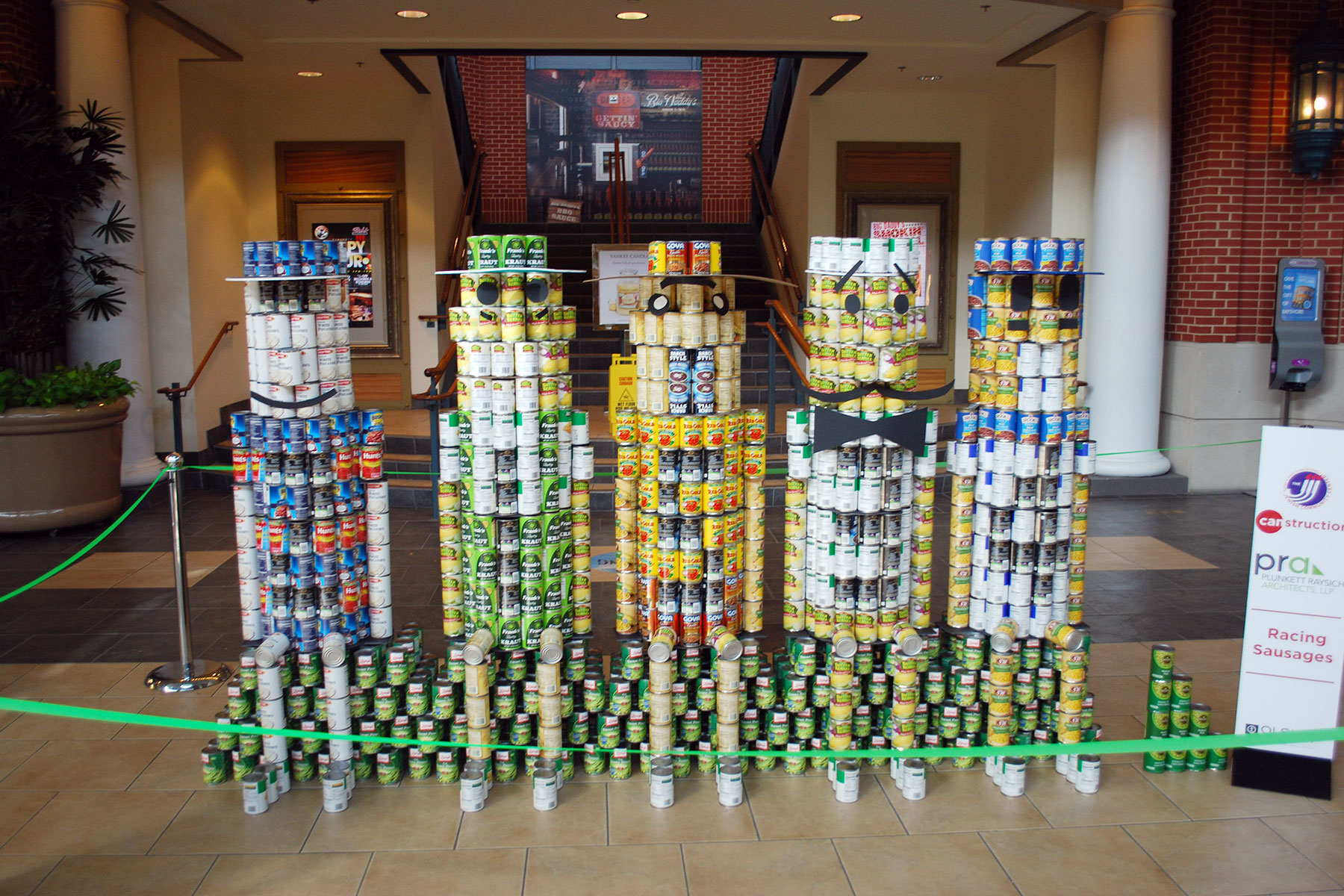 About the JCC
The Harry & Rose Samson Family Jewish Community Center is a non-profit, social service agency founded upon Jewish ethics and values. It is committed to meeting the ever-changing needs of the entire Jewish community for strengthening Jewish identity and for enriching the quality of Jewish life. The JCC provides the total community with a forum for open dialogue regarding matters affecting Jewish life here, in Israel, and throughout the world. It initiates diversified social, educational, recreational, and cultural programs within a Jewish setting.