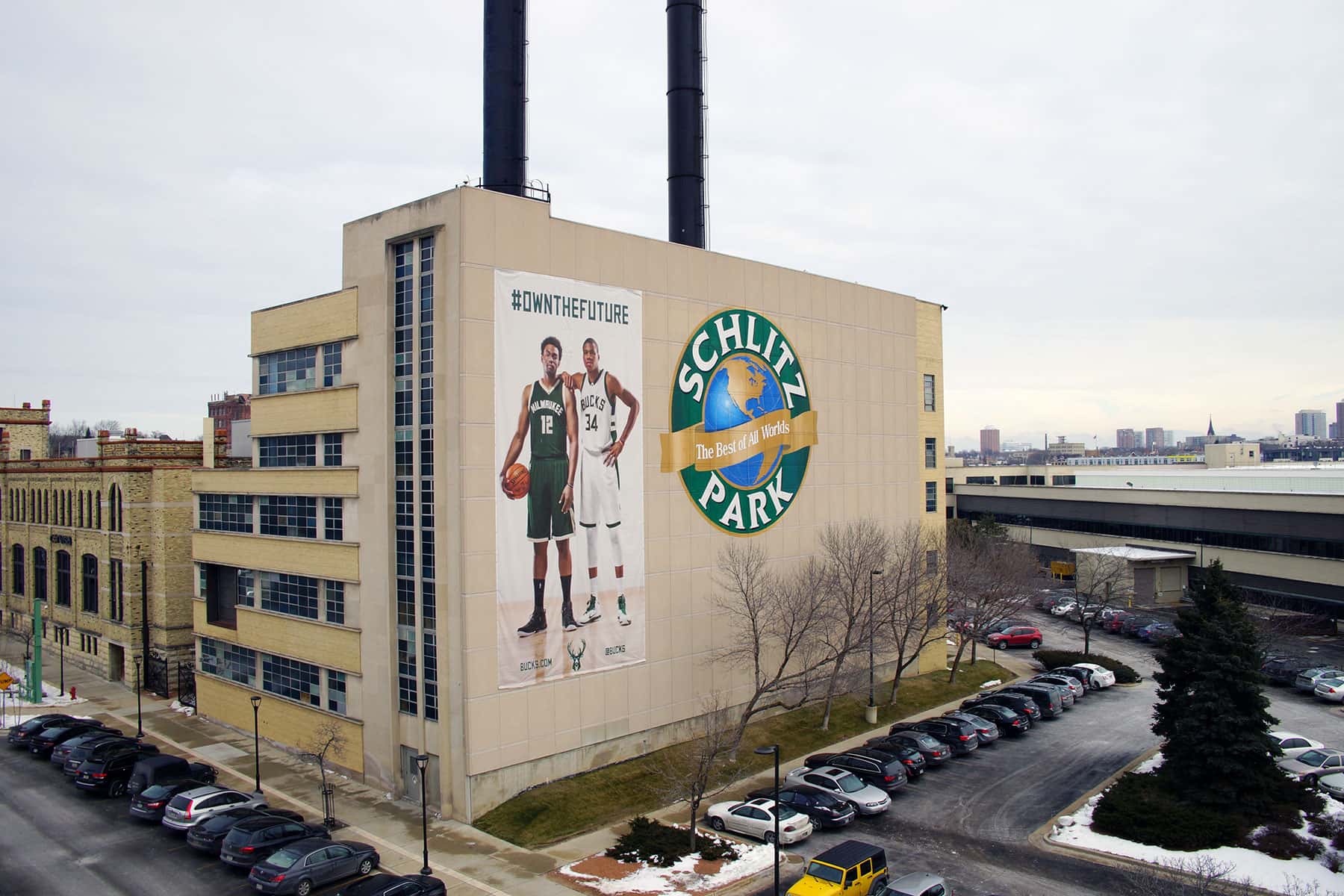 Food & Beverage Entrepreneurs, Including Fellow Craft Brewers, Get Nuts-and-Bolts Business Advice from Industry Experts when Samuel Adams Brewing the American Dream Brings Small Business Speed Coaching to Milwaukee for the First Time.
Samuel Adams announced it will host its signature small business Speed Coaching event in Milwaukee for the first time on Tuesday, April 12th. Designed to provide expert, personalized business advice, this dynamic event is part of Samuel Adams Brewing the American Dream, a coaching and micro-lending program for small business owners working in food, beverage and craft brewing. The event will be hosted in partnership with the Wisconsin Women's Business Initiative Corporation (WWBIC), which provides access to fair capital coupled with both business and financial education.
The Speed Coaching event, which will be attended by Milwaukee's Mayor Tom Barrett and takes place from 6:00 – 8:30 p.m. CDT at Schlitz Park (1555 N. RiverCenter Drive), is structured so that small craft business owners can partner with various experts to generate new ideas and strategies that will help their businesses succeed. Each entrepreneur can participate in up to six 20-minute personalized, high-impact sessions with some of the area's best small business specialists, as well as subject experts from Samuel Adams.
Held in cities across the country, Brewing the American Dream Speed Coaching events have supported thousands of food/beverage craft businesses with practical and real-world business advice. From sales and distribution to packaging, finance, e-commerce and more, no small business subject is off-limits. While the event is free, small business owners should register online. Participants are encouraged to bring samples of their products and packaging, and should also come prepared with questions regarding specific challenges and problems their businesses are facing.
"The food and beverage sector has always been an important part of Milwaukee's heritage, and we're excited to support the next generation of up-and-coming craft businesses in this great city," said Jim Koch, founder and brewer of Samuel Adams. "It wasn't easy starting Sam Adams from a family recipe 32 years ago, and I completely understand the challenges that many of these passionate small business owners are facing, which is why we created Brewing the American Dream. Our goal is to provide the nuts-and-bolts business advice – how to setup a payroll, negotiate a lease or price a product – that's often the difference between success and failure, yet is so often very hard to find."
Koch noted that, in addition to supporting small food and beverage businesses through coaching and mentoring, the program also provides microloans through its partnership with Accion, the nation's leading nonprofit provider of small business capital and coaching. Typically ranging from $500-$25,000, these loans often help local small business owners who've been turned down by traditional lenders due to lack of credit, the small size of the request or the volatile nature of the industry. For example, the program currently works with David Rodriguez who owns and runs Melted, a craft food business in Madison that serves a range of specialty craft grilled sandwiches. Rodriguez received a $20,000 loan to purchase a mobile airstream, which he renovated into a mobile food truck to use for event catering.
"Small businesses in Milwaukee's food and beverage industry are a mainstay of the local economy. For more than 150 years, they have provided good jobs for Milwaukee workers and built wealth in our City. As these companies grow, we all benefit," said Mayor Tom Barrett. "Samuel Adams Brewing the American Dream Speed Coaching complements our efforts to support small businesses. Together, we can help these small companies expand their markets, increase their product lines and fuel their profitability."
Through the support of national partner and non-profit microfinance organization, Accion, Brewing the American Dream has lent more than $9.6 million to over 885 small food and beverage businesses since it was launched in 2008. Just as important, the program has coached or mentored over 6,000 businesses and created or saved more than 3,500 jobs. It has also been recognized by the Clinton Global Initiative and the White House Summit on the Future of Corporate Service. To learn more please visit: http://btad.samueladams.com.
Samuel Adams, Sam Adams, Samuel Adams Boston Lager, and Samuel Adams Brewing the American Dream are registered trademarks of The Boston Beer Company.
The Boston Beer Company began in 1984 with a generations-old family recipe that Founder and Brewer Jim Koch uncovered in his father's attic. Inspired and unafraid to challenge conventional thinking about beer, Jim brought the recipe to life in his kitchen. Pleased with the results of his work, Jim decided to sample his beer with bars in Boston in the hopes that drinkers would appreciate the complex, full-flavored beer he brewed fresh in America. That beer was aptly named Samuel Adams Boston Lager, in recognition of one of our nation's great founding fathers, a man of independent mind and spirit. Little did Jim know at the time, Samuel Adams Boston Lager would soon become a catalyst of the American craft beer revolution.
Today, The Boston Beer Company brews more than 60 styles of beer. It relentlessly pursues the development of new styles and the perfection of classic beers by searching the world for the finest ingredients. Using the traditional four vessel brewing process, the Company often takes extra steps like dry-hopping, barrel-aging and a secondary fermentation known as krausening. The Company has also pioneered another revolution, the 'extreme beer' movement, where it seeks to challenge drinker's perceptions of what beer can be. The Boston Beer Company has been committed to elevating the image of American craft beer by entering festivals and competitions around the globe, and is one of world's most awarded breweries at international beer competitions. As an independent company, brewing quality beer remains its primary focus. Although Samuel Adams beer is America's leading craft beer, it accounts for only one percent of the U.S. beer market. The Boston Beer Company will continue its independently-minded quest to brew great beer and to advocate for the growth of craft beer across America.
The Wisconsin Women's Business Initiative Corporation (WWBIC) has provided Wisconsin quality business and financial education coupled with access to fair capital and financial products for nearly 30 years. WWBIC's impact is seen through the thousands of entrepreneurs, business owners and individuals whom they assist annually. WWBIC's work and support put business dreams to work. Every day WWBIC is inspired to improve the economic well-being of fellow residents through business loans, classes, coaching and money management tools. While they care about everyone, WWBIC's efforts are focused and dedicated to women, minority and lower-income individuals.
Since WWBIC was incorporated as a 501(c)3 in 1987, it has: Loaned over $46 million to nearly 4,000 business borrowers, helped entrepreneurs create and retain 8,939 jobs, assisted 55,317 clients and coached 152 individuals and families in purchasing their own homes through their IDA program.