Rosa Parks honored with reserved bus seat tribute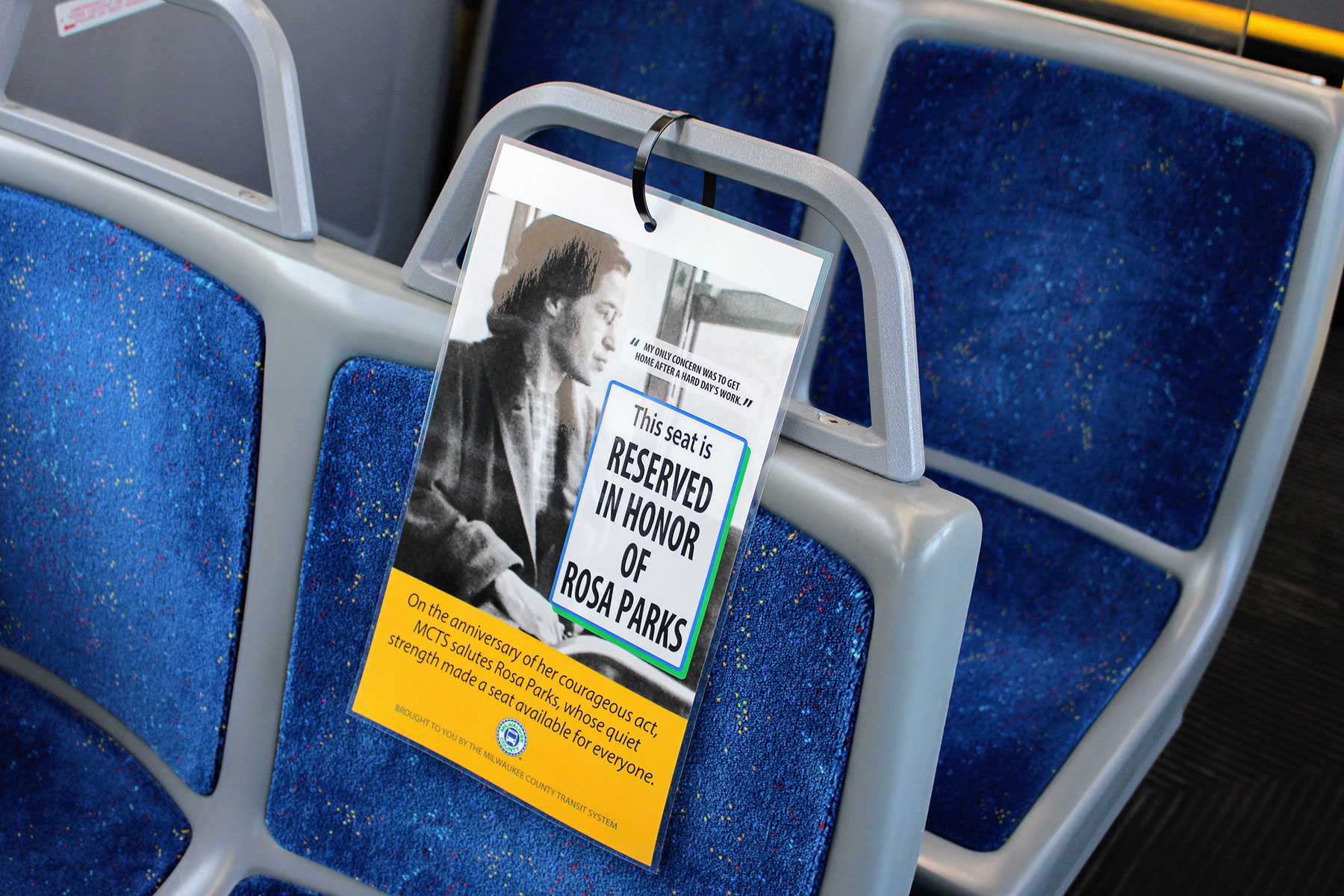 MCTS and County Executive Chris Abele honor Civil Rights leader Rosa Parks with headlight tribute and reserved bus seat.
The Milwaukee County Transit System (MCTS) will keep a seat open and the headlights shining on its entire fleet on Thursday, December 1, 2016, to honor the life of Rosa Parks and her contribution to equal rights. Parks was arrested after refusing to give up her seat to a white man in Montgomery, Ala., on Dec. 1, 1955. Her small act of civil disobedience led to a landmark Supreme Court ruling that outlawed segregation on public transportation.
"This country was changed for the better that day Rosa Parks refused to give into racism and oppression," said County Executive Chris Abele. "While we can never truly thank her for her bravery, we mark the occasion to remember and honor her courage."
Every bus in the MCTS fleet will have a seat reserved in honor of Rosa Parks. The sign features a picture of her on the bus and one of her famous quotes, "My only concern was to get home after a hard day's work."