Report finds Medicaid Expansion plan by Governor Tony Evers would cut insurance costs by 11%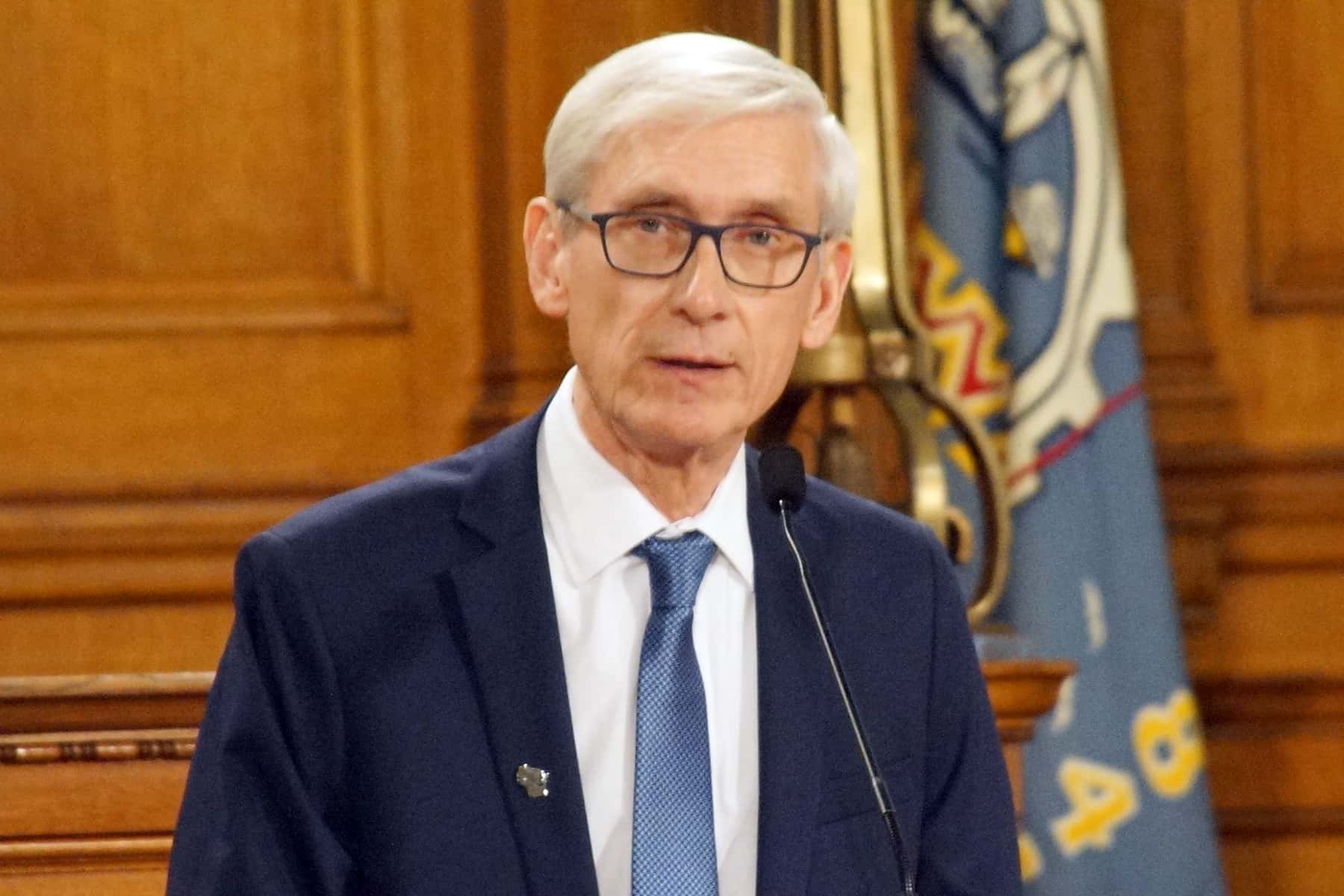 Governor Tony Evers stood in the rotunda of Milwaukee City Hall on May 2 and said that he planned to push for an expansion of Medicaid in Wisconsin, despite new statements from Republican leaders that they intend to strip the plan from the state budget.
Just the previous afternoon on May 1, the Republican chairs of the state budget committee released a statement saying they will remove all "non-fiscal" items from the governor's budget proposal, including the Medicaid expansion.
The expansion is particularly important to the Governor's two-year spending plan, as his administration has estimated the expansion would free up $320 million in state funding over that period, allowing the state to invest in other things. State Department of Health Services Secretary-designee Andrea Palm has called the expansion the "anchor" of her department's budget.
"We're not giving up," Evers said. "I'm here today with a message for the people of Wisconsin: I'm going to fight like hell for Medicaid expansion and I need your help to get it done."
A report by an independent actuarial firm said expanding Medicaid in Wisconsin would lower premiums on the individual health insurance market between 7 percent and 11 percent. The report was released on May 7 and prepared for the state insurance commissioner.
Produced by Wakely Consulting Group, the report found that between 25,000 and 30,000 poor people in Wisconsin who currently buy insurance through the marketplace would shift to Medicaid if eligibility was increased from 100 percent to 138 percent of poverty. It cited other studies that found premiums in states that accepted expansion were between 7 percent and 11 percent lower.
Wisconsin's Medicaid program, BadgerCare Plus, covers people who earn up to 100 percent of the federal poverty level, or about $12,500 per year. By taking the full Medicaid expansion, that coverage would effectively be expanded to people who earn up to 138 percent of the federal poverty level, or about $17,200 per year.
According to the Kaiser Family Foundation, Wisconsin is one of 14 states that has not taken the additional federal money. Former Governor Scott Walker first rejected the federal Medicaid expansion in 2014, a move that has cost state government more than $1 billion, according to the Legislature's budget office. Walker argued expanding Medicaid could come with unexpected costs for the state down the road and would increase insurance costs in the private market.
Republicans lawmakers, who maintain strong control of the Legislature despite losing the Governor's office, have continued to oppose the Medicaid expansion even thought there remains strong public support for a number of the issues in the governor's budget, including the Medicaid expansion. Seventy percent of Wisconsin residents support accepting the expansion, according to the latest Marquette University Law School poll.