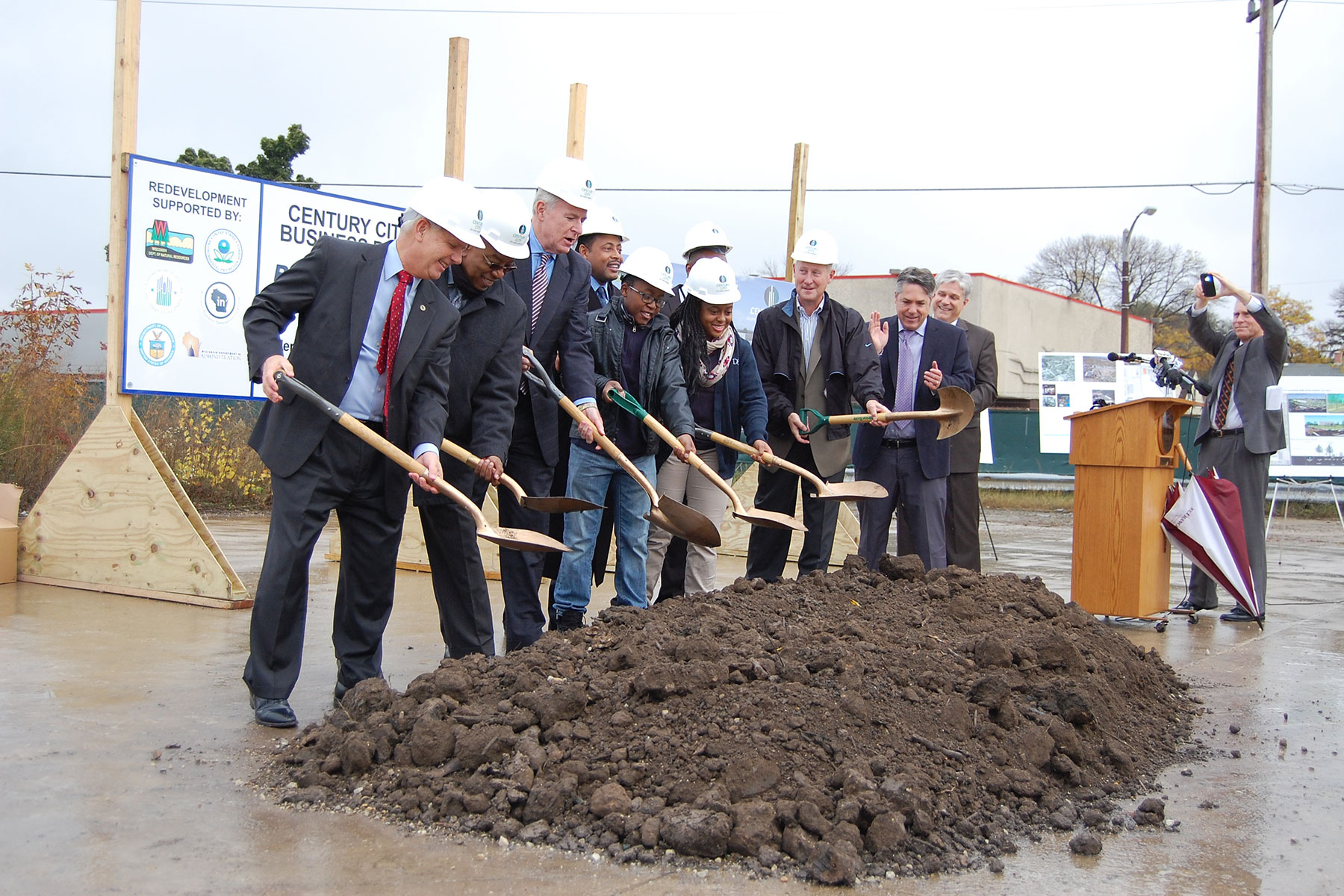 A new round of construction is about to begin at the Century City Business Park. The Redevelopment Authority of the City of Milwaukee received funding from the U.S. Department of Commerce Economic Development Administration to construct a greenway and other infrastructure improvements. Work will include removing the existing perimeter fence and sidewalk, installing new landscaping, new sidewalks, and a new entrance for the business park. This work will add sustainable features like additional street trees, LED street lighting, and more greenspace. It will improve the street edge and make the site more accessible.
Upcoming Sidewalk and Street Closures
Activity will take place in the public right-of-way along West Hopkins Street between West Capitol Drive and North 27th Street. The construction duration will be March 28th to August 14th. Initially, the right-turn lane at 31st & Capitol will be closed for staging purposes. Portions of West Hopkins Street will be closed a various times throughout the summer to accommodate utility work. The sidewalk on the west side of Hopkins will be closed throughout the construction period. The city is working closely with neighborhood residents, area businesses, Milwaukee County Transit System, and We Energies to ensure everything goes smoothly.