Milwaukee Turners raise funds to help heal the harmful legacy of slavery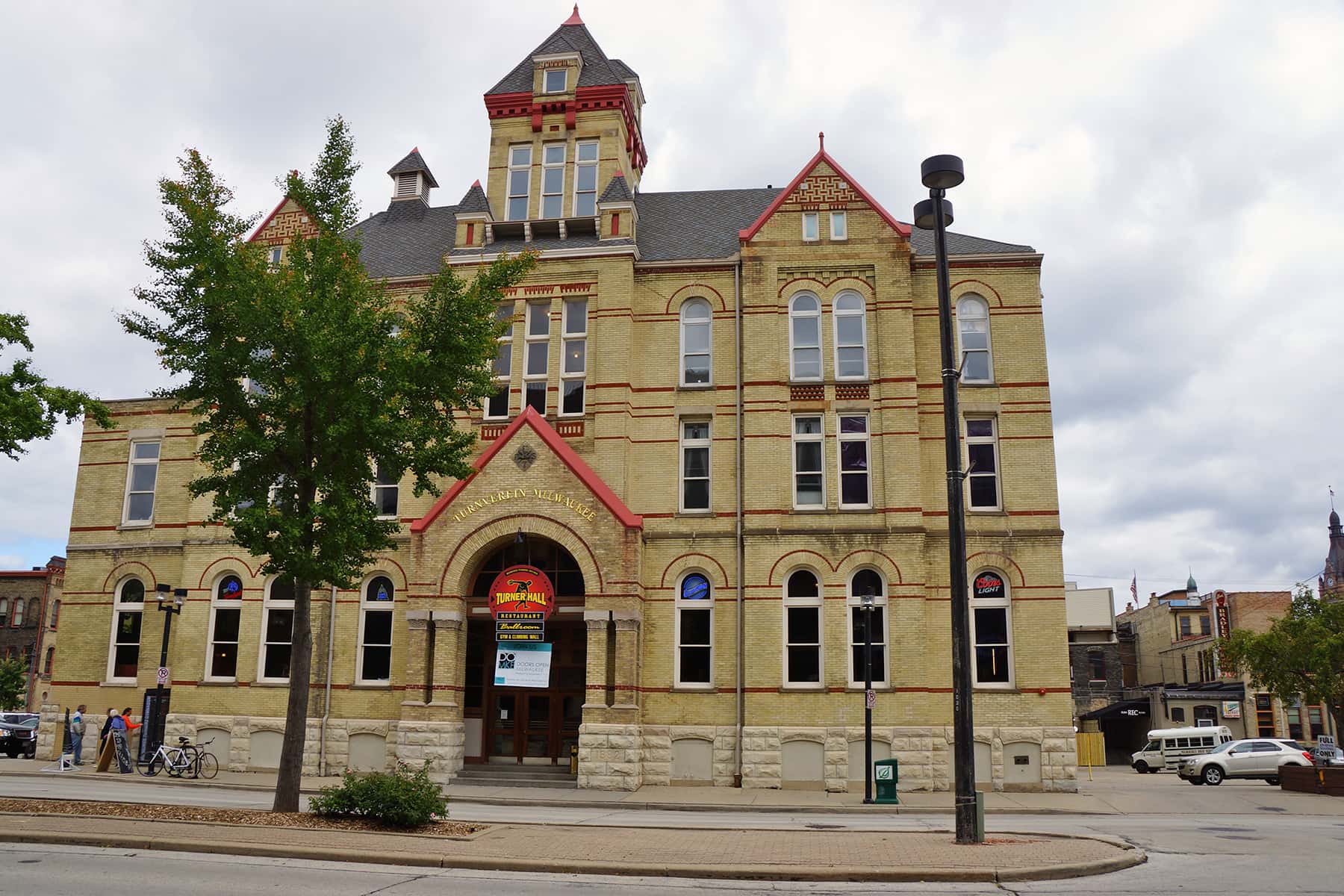 A special appeal from Milwaukee Turner leadership to its members and contributors for support of America's Black Holocaust Museum (ABHM) raised $4,000, which was then matched by the Turners, for a total gift of $8,000.
Thanks to a personal $100,000 challenge grant by Milwaukee philanthropist and County Executive, Chris Abele, the $8,000 gift was matched, resulting in a $16,000 gift to the museum. The Milwaukee Turners, founded by abolitionists in the 1850s, is the oldest civic organization in Milwaukee and has been deeply committed to social justice since it was established.
"We are happy that our modest efforts succeeded in raising over $8,000 to the museum, which is being matched by the Chris Abele challenge grant," said Art Heitzer, president of Milwaukee Turners. "With other contributions that we've identified, this should result in some $20,000 in needed support for ABHM, so that the Milwaukee area can soon celebrate the re-opening of a first class brick and mortar museum to tell a critical part of American history."
County Executive Abele's challenge grant matches dollar-for-dollar all donations and pledges to the museum up to $100,000 that were made by February 25. This challenge was a catalyst to support the reopening of the museum at 401 W. North Avenue in Milwaukee's Bronzeville Cultural and Entertainment District.
The challenge's end date of February 25 was a special day, being the birthday of museum founder Dr. James Cameron, who passed away in 2006 at age 92. Donations support the museum's operations, educational programming, and infrastructure. The new museum, which is reopening soon, is a program of the Dr. James Cameron Legacy Foundation (DJCLF).
Dr. James Cameron founded ABHM in 1988. He survived a brutal 1930 lynching in Marion, IN when he was just 16 years old. Dr. Cameron went on to devote his life to civil rights and promoting a just and peaceful society. He founded ABHM to teach others about the forgotten history and harmful legacy of slavery, as well as promote racial repair, reconciliation, and healing.
Until 2008, ABHM was a beloved cultural institution that welcomed thousands of visitors from around the world, with an emphasis on young people from local schools and universities. The original museum closed two years after Dr. Cameron's passing in 2006. The new museum is built upon the same footprint as its predecessor on the corner of Vel R. Phillips Avenue (formerly 4th Street) and North Avenue.