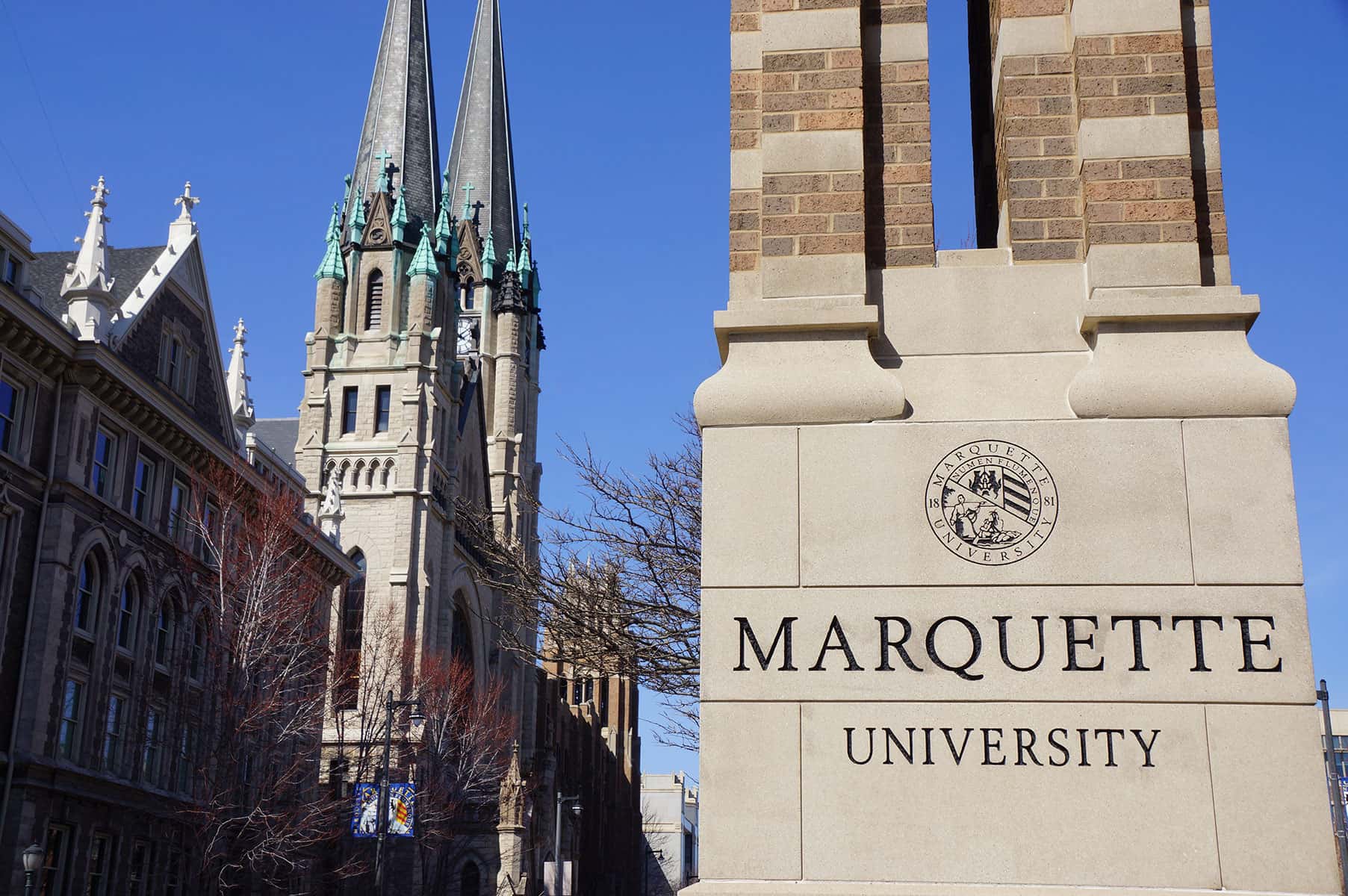 Marquette will celebrate the grand opening of the 707 Hub, a new collaborative innovation space powered by the Kohler Center for Entrepreneurship and Social Innovation Initiative on March 27.
The 707 Hub is located on the first floor of the 707 Building at 1102 W. Wisconsin Avenue. The event will take place from 3:30 p.m. to 5:30 p.m., including a program at 4:15 p.m. with remarks from university leadership, featuring President Michael R. Lovell, as well as remarks from student innovators.
"Opening the 707 Hub is an important milestone as we continue toward our goal of building an innovative culture across campus," Lovell said. "This space will be a catalyst for student innovation and entrepreneurship, and we're excited about the great ideas that will come out of this venture."
The 707 Hub is designed to be a space where students can collaborate and innovate. The Hub is open and available to all students and includes features like:
Highly visible location on Wisconsin Avenue.
Space for every work style including open, collaborative workspaces, meeting rooms and quiet nooks. Workshop space featuring computers, design software, 3D printers, hand tools, sewing machines and more.
A pitch stage used as a setting for classes, guest speakers, workshops and pitch competitions.
Events that help students advance their ideas and bring together community and business partners with Marquette students
Access to the resources and expertise of the Kohler Center for Entrepreneurship and Social Innovation Initiative staff
"We've designed this space to foster collaboration," said Jeanne Hossenlopp, vice president for research and innovation at Marquette. "We encourage a cross-disciplinary approach to innovation, and the 707 Hub offers students from all parts of campus the tools, space and support they need to take their ideas from concept to reality."
The Kohler Center for Entrepreneurship and Social Innovation Initiative will also offer joint programming through the 707 Hub including the Startup Networking Night, where students can meet with area startups; the Brewed Ideas Challenge, where students can compete for funding for their ideas; and the Grocery Challenge, which calls on the campus community to generate ideas on how to bring fresh foods to campus and the Near West Side community.