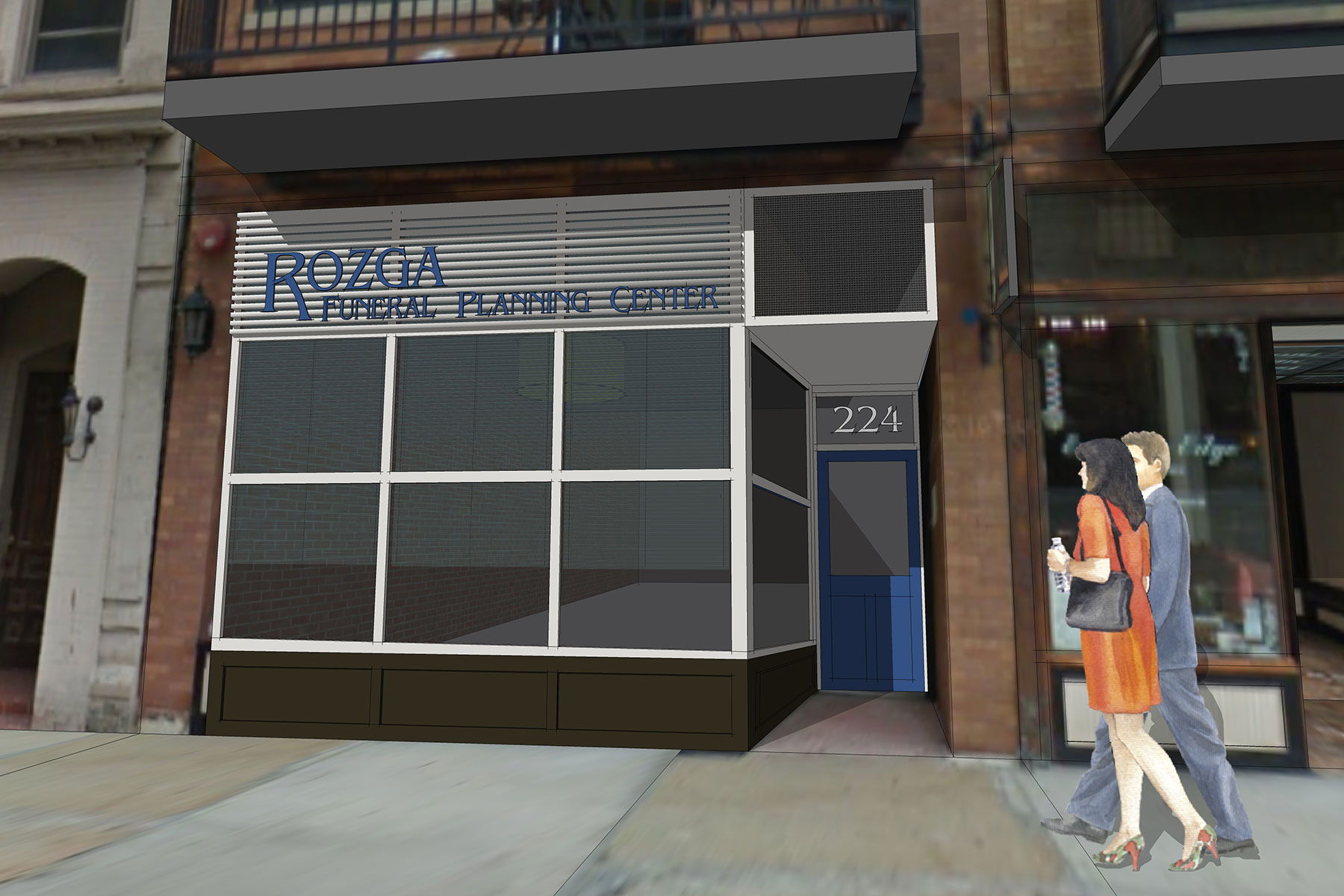 Rozga Funeral Homes announced the introduction of its new Rozga Funeral Planning Center, slated to open in September on Mason Street in downtown Milwaukee.
This marks the first planning center of its kind in Milwaukee, with only a few similar planning centers in the country. The family-owned company has provides funeral services to the Milwaukee community for five generations.
The new Rozga Funeral Planning Center will offer cremation and burial services with unique, nontraditional celebration-of-life event planning services including a variety of Milwaukee venues, such as the Harley-Davidson Museum, the Art Museum, on a boat or at a variety of your favorite local restaurants to help celebrate the life of a loved one. Clients also have the option to plan more traditional funeral services, if they so choose.
"We have been planning to do this for several years," said John Rozga, president of Rozga Funeral Homes. "We're seeing a trend in Milwaukee of more clients wanting nontraditional celebration-of-life event options. This new planning center will offer our clients an endless amount of nontraditional and traditional options. They'll be able to customize the event to be as personal and unique an experience as they are."
One of the new services that will be offered at the planning center will be educational workshops about advanced funeral planning and feature some of the new, nontraditional celebration-of-life events that are offered.
"One of the things we work with many of our clients on is pre-planning for their end-of-life event," said Jackie Rozga, vice president of Rozga Funeral Homes. "Advance Planning assists the family in making emotional decisions free from the hardships of bereavement. It takes an incredible burden off of the rest of the family and allows them to plan for it financially, which also helps make it much more affordable."
With a staff of 14, at least two staff will regularly be on-site at the new location, which is 1,100 square feet. In addition to helping pre-plan unique events, the staff on site will also be licensed insurance intermediaries and can take care of any detail needed. The staff is available via phone 24 hours a day, seven days a week and 365 days a year.
This is the third location for the company, which also has locations at 703 West Lincoln Avenue and 4309 South 20th Street in Milwaukee. A complete range of funeral and cremation options, as well as non-traditional funeral services, will continue to be hosted by these two locations.
Rozga Funeral Homes started in 1898 at the helm of John Rozga's great grandfather, who made caskets as a furniture builder. Today, the company is run by John and his wife, Jackie, and their son, Trevor, who is a fifth-generation Rozga, and just received his funeral director license earlier this year. The company will celebrate its 120th anniversary next year.
Rozga's Funeral Planning Center Downtown