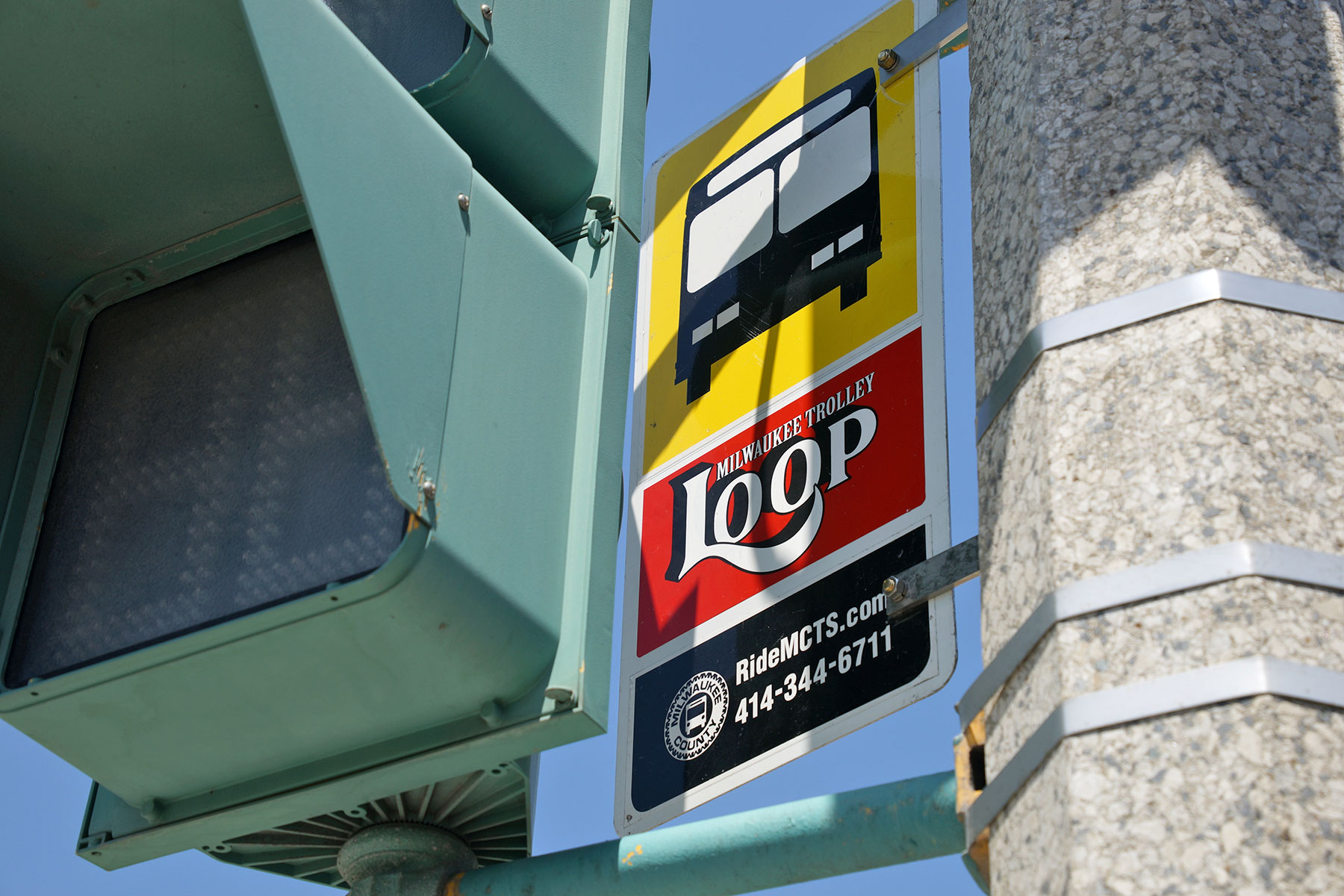 Returning for another summer, the Milwaukee Trolley Loop presented by VISIT Milwaukee will connect passengers to downtown attractions beginning June 1.
The new 14-stop "Hop 'n Shop, Wine 'n Dine" route will feature more Wisconsin Avenue highlights, including Sculpture Milwaukee, as well as shorter, 15-minute headways. In addition, the service will now operate on Sundays. Operating hours for the 2017 service are 11:00 a.m. to 6:00 p.m., Thursdays through Sundays, June 1 through August 27. The fare is $1 per trip.
"The Milwaukee Trolley Loop is a convenient service for tourists and locals to explore downtown's neighborhoods," said Beth Weirick, CEO of Milwaukee Downtown, BID #21. "The affordable fare links riders to downtown's major attractions, plus new projects along Wisconsin Avenue such as Sculpture Milwaukee."
Attractions near the Milwaukee Trolley Loop route include the Milwaukee Public Market, Wisconsin Center, Milwaukee Public Museum, Marcus Center for the Performing Arts, Milwaukee Art Museum, Discovery World at Pier Wisconsin, Betty Brinn Children's Museum, boat tours, and the theater and hotel districts. Patron surveys from the 2016 service indicate that 77% of passengers neither live nor work downtown and 59% are first-time riders.
Operated by Transit Express, the privately funded service is supported by VISIT Milwaukee, Milwaukee Downtown, BID #21, Milwaukee Public Market, BID No. 2, Historic Third Ward, Harley-Davidson Museum®, Wisconsin Cheese Mart, The Usinger Foundation, Westown Association, East Town Association and MKE Boat Line.