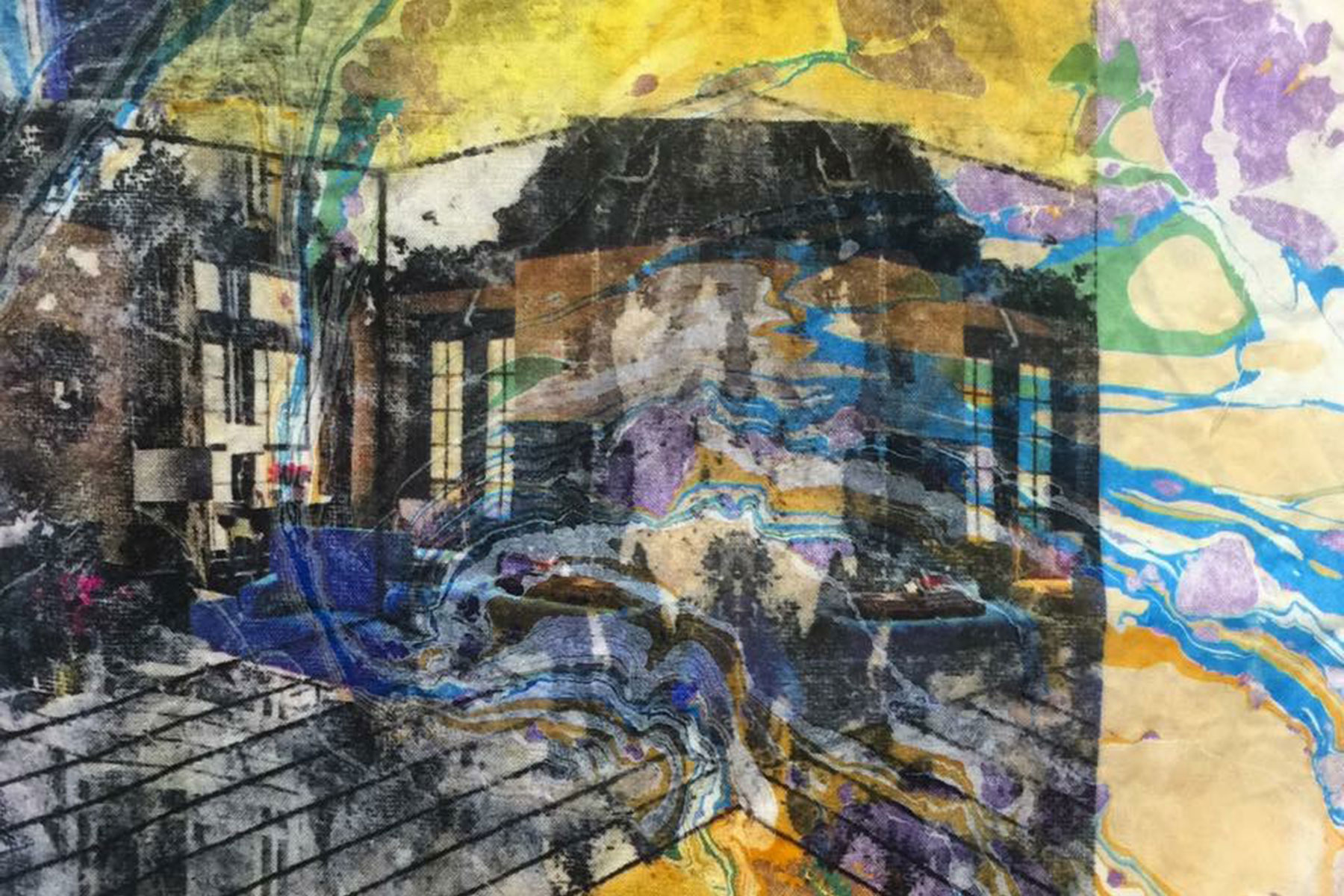 RedLine Milwaukee is the area's most innovative artist residency program, providing a sound platform from which to examine the critical issues facing contemporary artists today.
See TIMELINE, an exciting exhibition featuring work by RedLine Milwaukee's emerging artists in residence from the past year. The exhibit opens to the public on gallery night July 22nd, 2016 from 6-9pm. The show includes artwork by Cynthia Brinich-Langlois, Jake Hill, Jamie Bilgo Bruchman, Jody Emery, Julie VonDerVellon, Katie Ryan, Luke Farley, Lynn Reif and Sue Lawton.
Highlights of this year's exhibition are sure to include Katie Ryan's mixed media collages exploring the many dimensions of "home." See how her work has evolved into fractal digitizations that reflect the pulse of contemporary interior design and an ever-changing sense of home. Cynthia Brinich-Langlois' work considers human interventions in terms of altered topographies, specimen collections, and metaphorical interpretations of ecological systems to create objects that are at once illustrative in style and expansive in concept. On view will be her large-scale watercolor piece titled Tidewater Mapping. Julie VonDerVellen transforms ubiquitous materials from her surroundings where she encounters uncertainty or stress into forms that evoke a sense of comfort and solace. Paper simultaneously represents fragility and strength in her work. See her intricate landscape-inspired weavings with paper as the primary medium.
The RedLine Milwaukee building, located at 1422 N 4th St, is home to exhibition space, artist studios, a community printshop, art labs, and classrooms. As Milwaukee's only two year artist-in-residence program, and the longest term residency program in the country, RedLine houses emerging artists, mentoring artists, teen residents and several visiting artists annually – all who contribute to the greater community through volunteering their time and talent to the community, schools, through mentorship and creating.
RedLine Milwaukee, a 501(c)(3) nonprofit organization, is an urban laboratory that seeks to nourish the individual practice of contemporary art and to stimulate the creative potential of the local community to which we are linked. Through residency, education, outreach and challenging exhibition programs with a focus on socially relevant topics, RedLine inspires and impacts new generations of cultural and civic transformers.