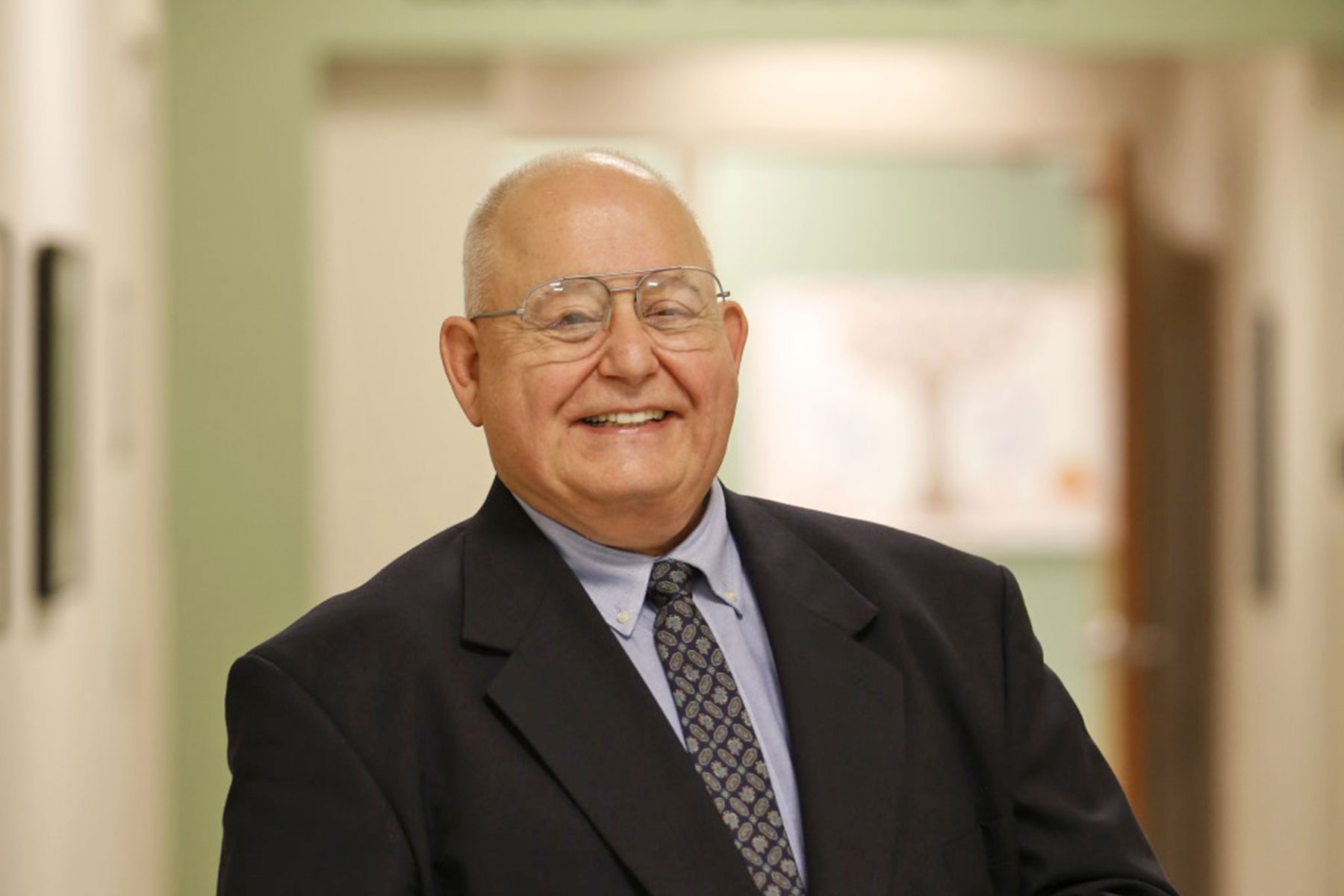 Dr. Paul Andrews, a longstanding leader and 1974 School of Dentistry alumnus, pledged a $5 million estate gift to the Marquette School of Dentistry during a university celebration to honor Dean William K. Lobb's 20th anniversary.
The gift, which will focus on scholarships for veterans and their families, is the largest in the dental school's history.
Andrews, who flew in for the anniversary party from his home in Orlando, is originally from Elkhorn, Wisconsin. The eldest of five kids and the son of a dairy farmer, Andrews "grew up milking cows and fixing tractor tires," he said.
In a speech to 200 alumni, faculty, staff and students about what inspired him and his wife, Patricia, to make the transformational gift, Andrews recalled the day he took his dental aptitude test: "The first time I walked through those doors, I was scared to death," he said.
Four years later, Andrews said he felt much different. "When we first walked out of those doors, they opened up to the world. And, we walked out as dentists ready to take it on, because we were taught how to take it on."
Prior to his time at Marquette, Andrews served six years in the Navy. The Vietnam War veteran added that he was inspired to pay it forward to honor his godson, Jefferson, who aspired to attend dental school. Jefferson never had the chance — he was killed fighting for his country in Afghanistan. Andrews also remembered eight members of his high school class who died in Vietnam.
Andrews said that the university made him into the person he is today and that he owes all that he achieved in his professional career to Marquette's dental school. He also credited the military, reflecting on the time he was a recipient of a Navy scholarship program. One of his goals, he said, is to reduce student debt and give others the same chance he had.
Honoring the 'dean of deans' with a scholarship in his name
Marquette President Michael R. Lovell kicked off the event by honoring Lobb, calling him the "dean of deans." Among Marquette's academic leaders, Lobb has the longest current tenure, which is six years more than the next dean in line.
"Bill Lobb has guided the School of Dentistry into the 21st century by building and expanding a state-of-the-art facility that is second to none in preparing today's dental professionals," Lovell said. "The dental school is a shining beacon of excellence in our university."
Lobb, who described himself as just a "humble immigrant from Canada," said he originally had no interest in a party honoring him and wanted the focus of the event to be on the future and the vision for the school. One alumni family made sure that would happen, cementing Lobb's legacy with a $50,000 gift to start a scholarship fund in his name.
"I have never believed that what we've accomplished here at the Dental School is about me as an individual," Lobb said. "It is all about the collective work of our students, faculty, staff, alumni, and the people who we serve that contribute to the progressive nature and culture of the dental school."
Marquette's longest serving dean has led the dental school through two capital campaigns, including the recent $16 million, 40,000-square-foot expansion to create additional clinical, lab and classroom space.
The expansion added enough clinical, lab and classroom space to accommodate classes of 100 students each year for an annual enrollment of 400 students. Marquette's dental graduates currently practice in 69 of Wisconsin's 72 counties.
"If you want success at a university, continuity of leadership really matters," President Lovell said. "Bill has been a steadying hand for the dental school and we are really lucky to have him."