Yacht Blast For Kids Supports Make-A-Wish Families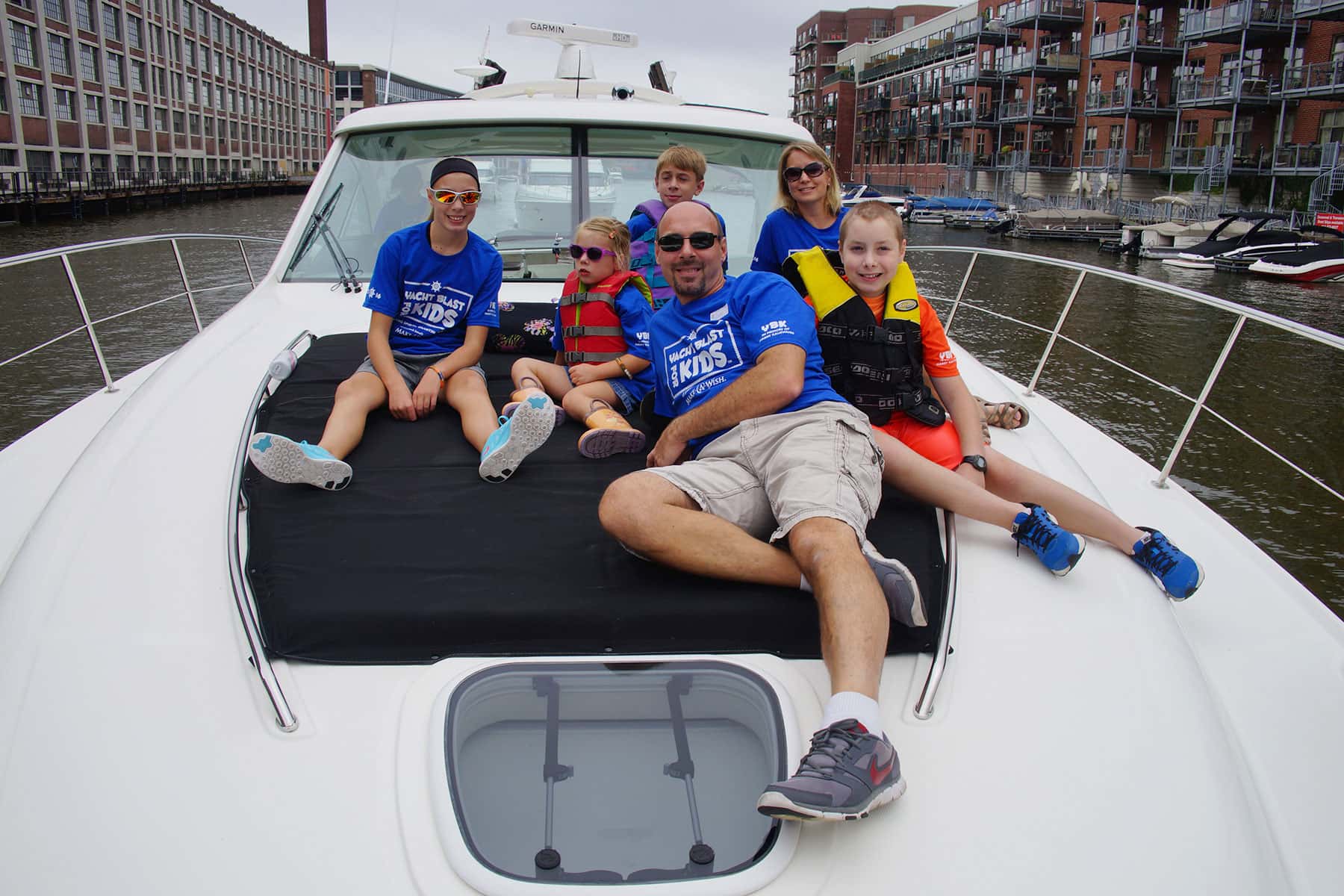 Medical illness is one of the few human conditions that does not discriminate, striking people regardless of their age, gender, belief, or race.
Make-A-Wish Wisconsin held the eighth annual Yacht Blast for Kids on August 28, which provided an uplifting experience for sick children and their families, providing them with a welcomed break away from seemingly endless string of hospital visits, doctor examinations, and the unspoken social pressure surrounding illnesses.
Since it started in 2008, Yacht Blast for Kids has become the largest fundraising event for Make-A-Wish Wisconsin, raising more than $300,000 this year alone. The 2016 event served 34 families who rode yachts on Lake Michigan and the Milwaukee River.
"This event has evolved, grown, and served dozens and dozens of wish kids and their families each year. It brings hope, strength and joy, and a moment of respite during tough times in their treatment," said Patti Gorsky, President and CEO of Make-A-Wish Wisconsin.
Glenn Kennedy, Chief Operating Officer of Muskego-based InPro Corp., came up with the idea as a way to support the foundation's local mission. With InPro Corp. as a major sponsor, he helped organize a vast collection of other partners and yacht owners to donate their time, money, and boats in order to make the day a reality each year.
It is not just the sick child that suffers from medical problems but parents and siblings as well, so the charity event fulfills the family-oriented focus of Make-A-Wish's mission. For this year's sail a couple dozen families were able to participate, each as different as the yacht they rode along the waterways of Milwaukee. But all shared a similar story.
On one such yacht, the Sea Scape, was the Vogelmann family, parents Julie and Craig with their four children, Ellie, Charlie, Nick, and Mallory. Charlie was diagnosed with a brain tumor on his optic nerve two and half years ago and undergone various chemotherapy treatments and surgeries. He is ten years old.
The Vogelmanns almost had to miss Yacht Blast this year, because of a treatment at a hospital in Pennsylvania that is attempting to shrink Charlie's tumor. Even through the trials and stress of dealing with his cancer and the energy draining procedures he must endure, Charlie continues to have an optimistic attitude and enjoys the time with his family.
"He's been very positive," said his mother Julie. "He's compassionate, sweet and thoughtful, and I think mature beyond his years. I feel like we learn from him. He keeps me more positive. It has been a long and bumpy journey, but a lot of great things happened to us."
Many of those great things were a result of Make-A-Wish Wisconsin. Charlie used his wish a year ago to travel with his family to Hawaii for ten days. He called Make-A-Wish the "greatest organization ever."
Charlie had a great time on the Sea Scape, relaxing with family on the water. He was also able to help steer the large boat, even though at first he was afraid to try it. After piloting the craft across the Milwaukee harbor, he spent the afternoon laughing and joking with his siblings as an uncertain future was forgotten in those cherished moments.
Make-A-Wish events like Yacht Blast gave the Vogelmanns a much-needed chance to be together as a family to enjoy a normal activity. They have been very surprised by the generosity of others in helping to ensure that Make-A-Wish events happen, and they value the solidarity they have found at these events.
The Vogelmanns appreciate this aspect of support from the organization, as Mallory, Nick, and Ellie have been with Charlie through every step of his treatment.
"It's great that they include the siblings too, because they also suffer through all of this. Sometimes they're scared, and feel neglected or jealous, so it's nice as a family that this is something everyone can enjoy," said Julie Vogelmann.
Steve Ziegler, the Vogelmann's Yacht Captain and CEO of Impro Corp., has also witnessed this healing effect. He has been a yacht captain for all eight years of the event and has had the chance to interact with many Make-A-Wish families.
"It's amazing to me just how strong the families are, how strong the children are," said Ziegler. "It's really stunning to watch what these children go through and see that their spirits are so high, they're battlers."
Many families like the Vogelmanns benefit from Patti Gorsky's stewardship at Make-A-Wish. This year alone the nonprofit granted 378 wishes to ailing kids, children like Charlie who, despite everything they must go through, continue to have a positive attitude and sense of hope that offers healing to others.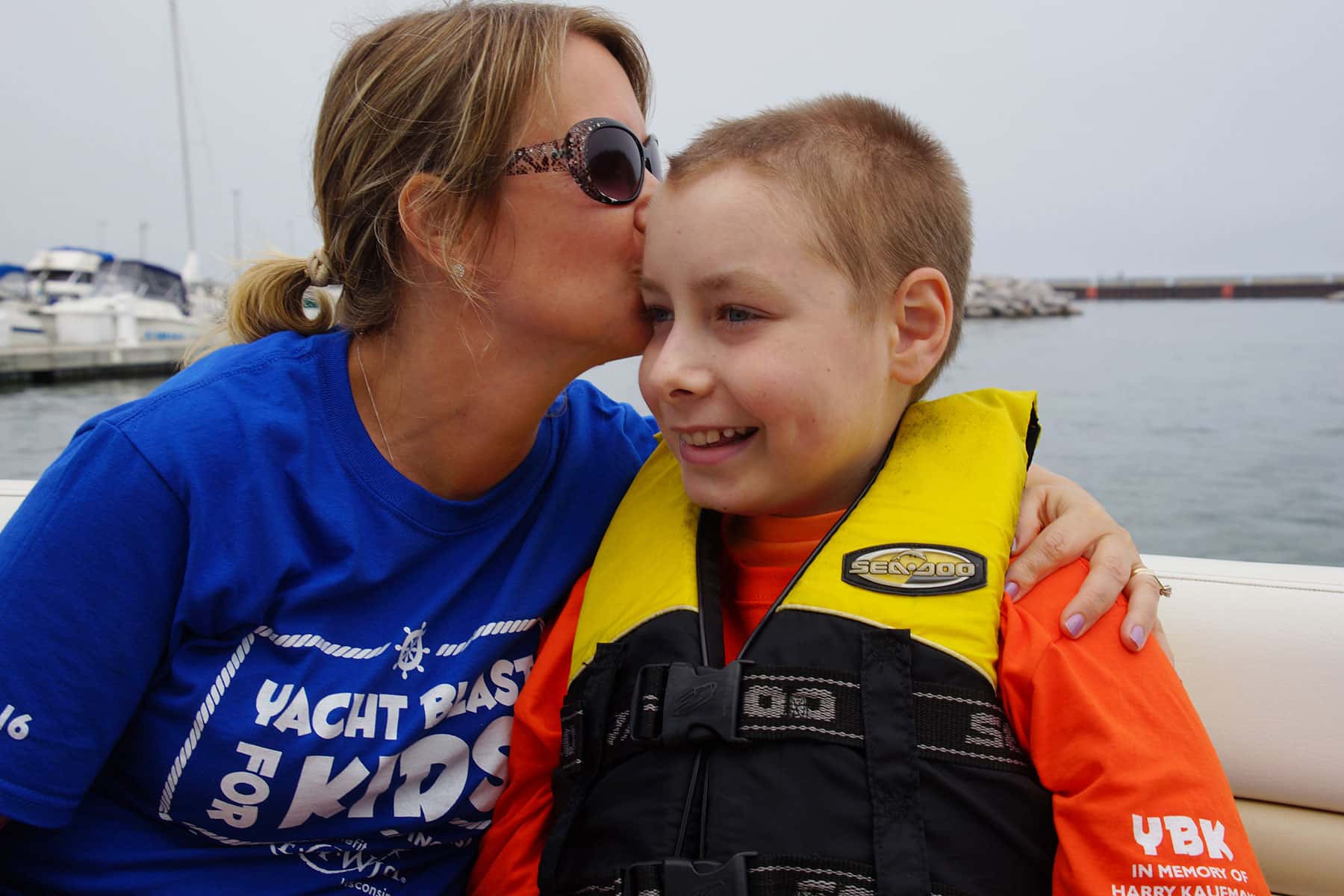 Read the article and view the photo essay that were produced as companion features for this news report.