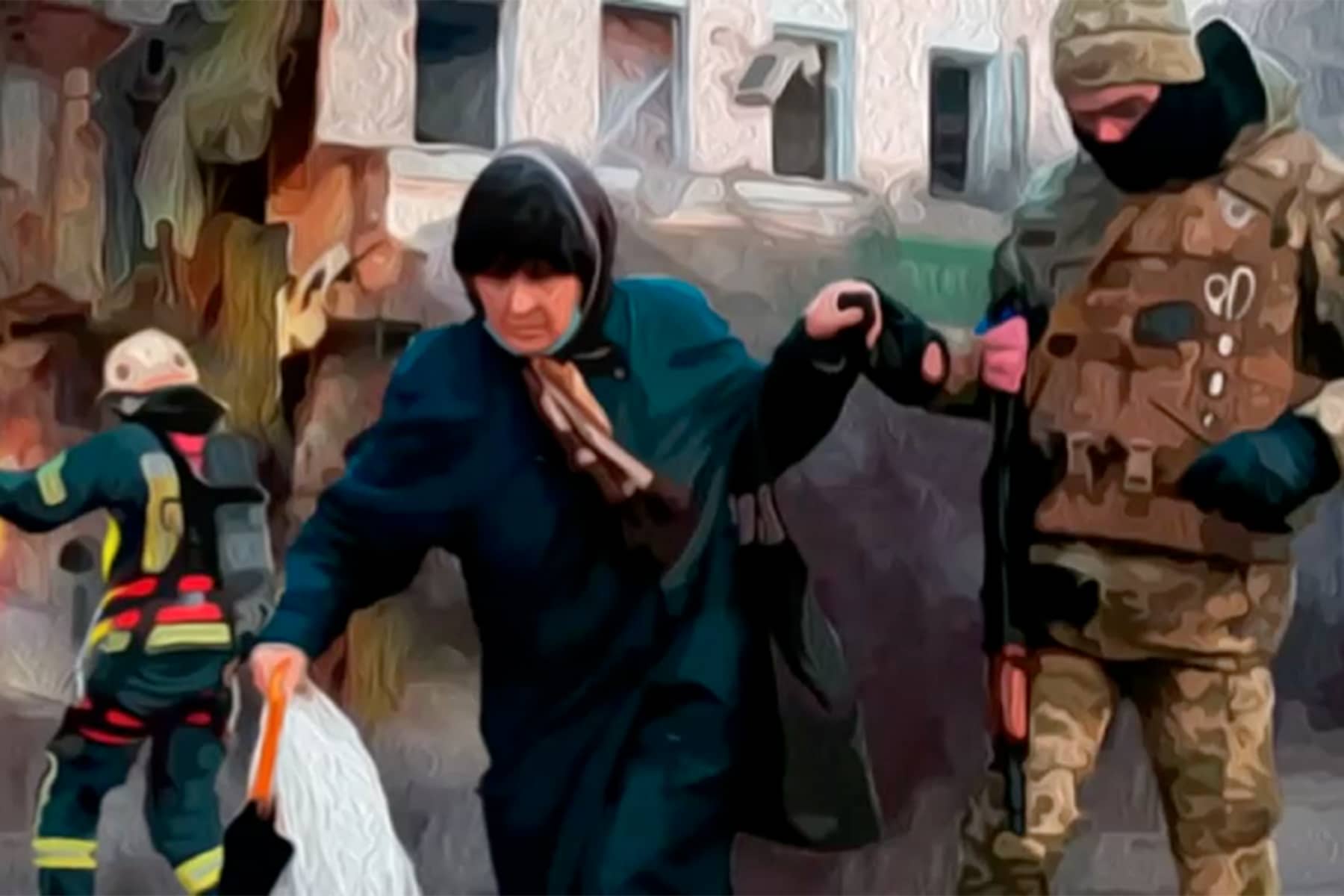 Kyiv-based game developer Starni Games has launched a special charity project, "Ukraine War Stories." A demo version of the online game is available now for the PC, with a full release date planned for October 2022.
Ukraine War Stories is a set of visual novels about real events that have happened during beginning of Russia's full-scale invasion of Ukraine on February 24. The stories tell about civilians who found themselves trapped in Russian-occupied territory.
Using a video game framework, it will be completely free to the public with no in-app purchases. The gameplay is text-based and accompanied by music and illustrations. The game's art comes from authentic war photographs taken in the areas where the actual events happened.
"The focus is on civilians who found themselves on the territory occupied by the Russians. They were not warriors, but ordinary people trying to survive. The novels cover the events from the first strikes on the airfield in Hostomel, to the massacre in Bucha, and the desperate resistance in Mariupol. The player's task will be to save lives and try to reach safety," said the developer in a statement on the game's Steam platform page.
The full game will have three stories. The first part, Hostomel, is currently available in the Demo. The second story is about Bucha, the town next to Hostomel and another suburb of Kyiv, where Oleksandr Androshchuk – a member of the Starni Games team – hid in his garage basement for a whole week under the traumatic Russian occupation.
Fortunately, Androshchuk's family managed to evacuate safely. But before they did, they experienced first-hand the brutality of what the Russian occupation was like. Some of Androshchuk's personal accounts were incorporated into the storyline of the game.
"One of our employees got caught in the occupation in Bucha, where the events of one of the online novels unfold. He spent a week together with his family in the basement, until there was an opportunity to evacuate. Their house, like many others in the city, was looted by Russian soldiers. Eyewitness accounts were used in developing the story. The purpose of the non-commercial project is to spread the word about what is happening in Ukraine, and present a correct and truthful account of the horrific events to the world," the developer added.
As a Ukrainian company working from an office in Kyiv, the developer said that staff members could not sit by when the Russian army came within almost 2 miles from Kyiv. They decided to use their skills and the game platform to reach people around the world. Starni Games was founded by Ihor Tymoshenko, a programmer and a game designer. The company's goal has been to create games with immersive narratives that stimulates critical thinking.