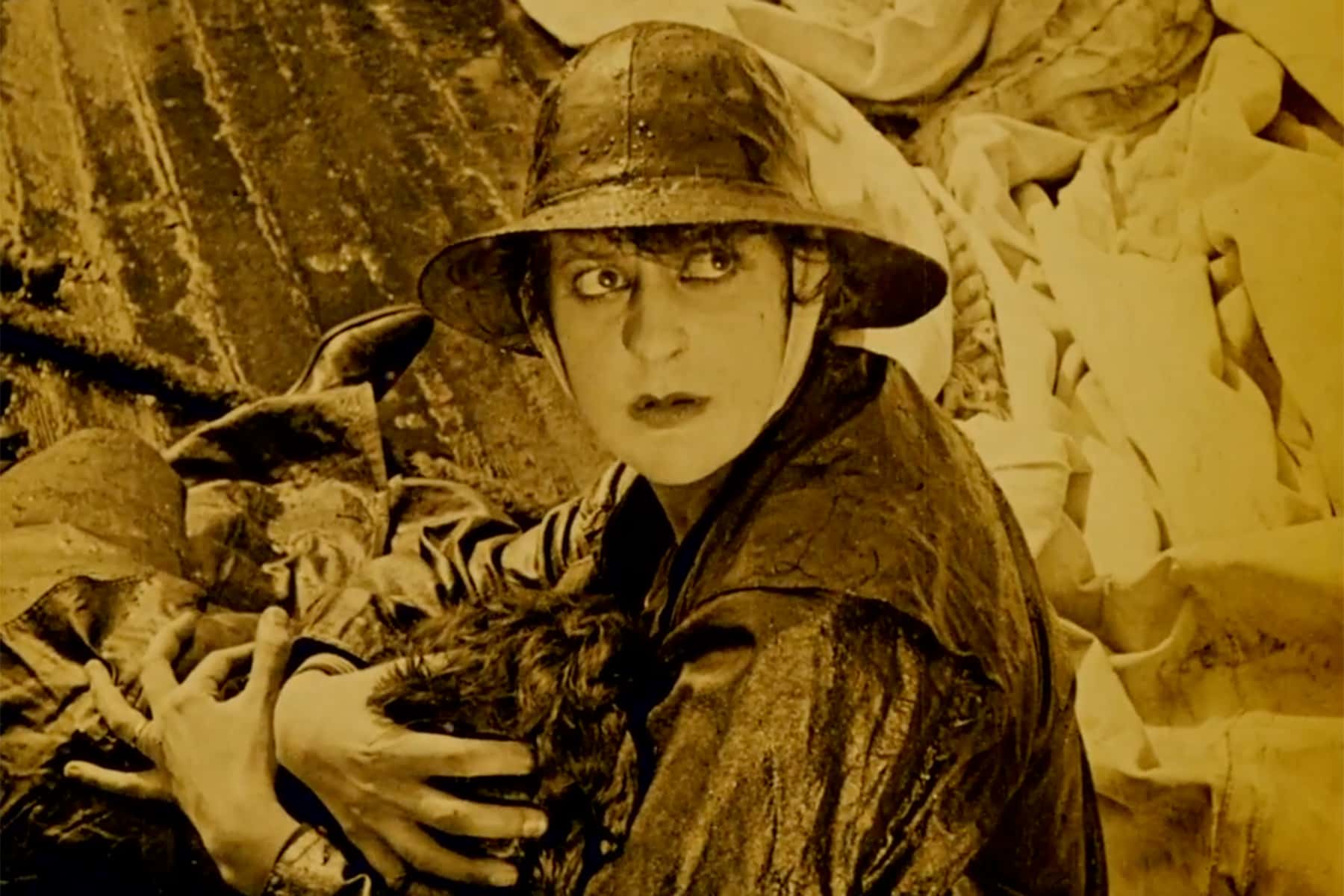 Milwaukee Film announced an upcoming event called "Pioneers: First Women Filmmakers," which will showcase the contributions of female filmmakers to the early days of cinema from April 19 to 20.
The special two-day event highlighting works by filmmaking trailblazers, including Alice Guy-Blaché, Zora Neale Hurston, and Mabel Normand. Hosted at the historic Oriental Theatre, the three-part celebration of cinema's early female innovators will feature live performances by local musicians, who have composed new scores for the screenings.
"This is an exciting live event that we're proud to present to Milwaukee," said Jonathan Jackson, CEO and artistic director for Milwaukee Film. "I really think our audiences will be suprised by the level of daring they see from these female filmmakers in an era when women in the U.S. were still fighting for the right to vote."
Popular Milwaukee musicians, including Anthony Deutsch, Amanda Huff, SistaStrings, and Nickel & Rose, have been tapped to create original scores and exclusively perform the unique compositions live at the event. The musical genres paired with each program span from jazz piano to American folk, providing each screening with a contemporary twist on silent cinema.
Dr. Tami Williams, associate professor of Film Studies and English at the University of Wisconsin-Milwaukee, curated the three programs in conjunction with the UWM Women in Film Pioneers Symposium, taking place the same weekend.
"Women's participation in the first decades of cinema was much more extensive than previously thought," said Dr. Williams. "As screenwriters, directors, and producers, women played an integral role in the early artistic development of the medium, bringing unique viewpoints and an imaginative exploration of crucial topics of the time, many of which remain surprisingly relevant today."
The first program will be the "Popular Session," featuring an assortment of exciting shorts with masked heroes, river rescues, and queer cowboys. The second, "Social Commentary," will present a stimulating variety of socially-minded shorts, including some shot by Zora Neale Hurston. The "Avant-Garde" third program will have a feature-length presentation of Alla Nazimova's Salome, a bit of art noveau by way of Hollywood grandeur.
Event Schedule
Popular Session | Friday, April 19 | 7:00 p.m.
• Featured musician: Amanda Huff
• Purple Mask (USA | 1917 | Director: Grace Cunard)
• A Daughter of "the Law" (USA | 1921 | Director: Grace Cunard)
• That Ice Ticket (USA | 1922 | Director: Angela Murray Gibson)
• Algie the Miner (USA | 1912 | Director: Alice Guy-Blaché)
• Mabel's Blunder (USA | 1914 | Director: Mabel Normand)
Social Commentary | Saturday, April 20 | 12:30 p.m.
• Featured musicians: Nickel and Rose; SistaStrings
• Ethnographic Films: Fieldwork Footage, ep. 1-4 (USA | 1928 | Director: Zora Neale Hurston)
• When Little Lindy Sang (USA | 1916 | Director: Lule Warrenton)
• Bread (USA | 1918 | Director: Ida Mae Park)
• The Risky Road (USA | 1918 | Director: Ida Mae Park)
• Eleanor's Catch (USA | 1916 | Director: Cleo Madison)
• Ethnographic Films: Fieldwork Footage, ep. 5-8 (USA | 1928 | Director: Zora Neale Hurston)
Avant-Garde | Saturday, April 20 | 7:00 p.m.
• Featured musician: Anthony Deutch
• Salome (USA | 1923 | Director: Alla Nazimova)