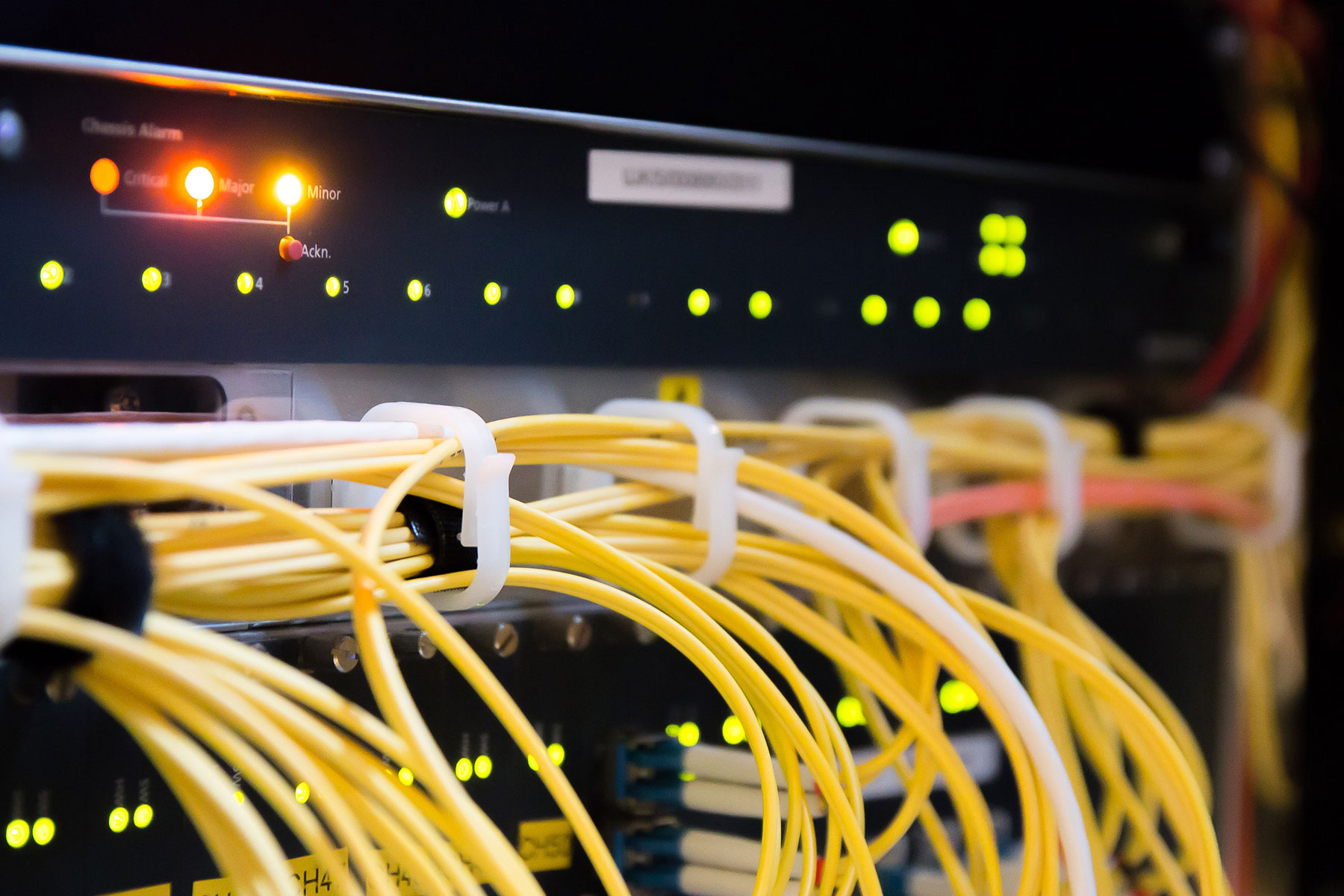 U.S. Senator Tammy Baldwin, a member of the Commerce, Science and Transportation Committee, and 15 other Senators announced on December 14 their plan to introduce a Congressional Review Act (CRA) resolution that would undo the action by the Federal Communications Commission (FCC) and restore the 2015 net neutrality rules.
On December 14, the FCC approved an item that removes the 2015 Open Internet Order, which the D.C. Circuit Court upheld in 2016. The Open Internet Order prohibited internet service providers from setting up internet fast and slow lanes and ensured they could not block or slow down internet traffic.
"The FCC voted to roll back net neutrality rules and allow internet service providers to create an uneven playing field in the online marketplace for services and ideas," said Senator Baldwin. "We must work to ensure that the internet does not become a two-tiered system, with fast lanes for some and slow lanes for others. Net neutrality is a principle that is at the heart of an accessible and free internet, and I believe we need to protect innovators, entrepreneurs and consumers and keep the internet open for everyone."
Net neutrality is the principle that Internet providers like Comcast and Verizon should not control what can see and do online. In 2015, startups, Internet freedom groups, and 3.7 million commenters won strong net neutrality rules from the U.S. Federal Communication Commission (FCC). The rules prohibited Internet providers from blocking, throttling, and prioritization of "fast lanes" for sites that pay, and slow lanes for everyone else.
Cable companies have been lobbying the FCC and Congress to end net neutrality. These companies previously demonstrated that they can slow down content from their competition or block political opinions they disagree with.
The repeal amounts to a tax on every sector of the American economy. Every website would cost more, since they would all have to pay big cable to escape the "slow lane." Worse, it would extinguish the startups and independent voices who cannot afford to pay.
The consequences will be particularly devastating for the media outlets of marginalized communities who lack resources to access premium services. People of color, the LGBTQ community, indigenous peoples, and religious minorities in the United States rely on the open internet to organize, access economic and educational opportunities, and defend against systemic discrimination.
The open internet allows people of color to tell their own stories and organize for racial justice. Without Net Neutrality, millions of small businesses owned by people of color would not be able to compete against larger corporations online, which would deepen economic disparities.
The CRA resolution, led by Senator Markey (D-MA), would rescind FCC Chairman Ajit Pai's item and fully restore the Open Internet Order. CRA resolutions allow Congress to overturn regulatory actions at federal agencies with a simple majority vote in both chambers. In accordance with the Congressional Review Act, the Senators will formally introduce the resolution once the rule is submitted to both houses of Congress and published in the federal register. Congressman Mike Doyle (D-PA) plans to introduce a CRA resolution in the House of Representatives.
Along with Senator Baldwin, the CRA resolution was cosponsored by Senators Ron Wyden (D-OR), Maria Cantwell (D-WA), Brian Schatz (D-HI), Richard Blumenthal (D–CT), Sheldon Whitehouse (D-RI), Jeff Merkley (D-OR), Kirsten Gillibrand (D-NY), Martin Heinrich (D-NM), Maggie Hassan (D-NH), Amy Klobuchar (D-MN), Gary Peters (D-MI), Debbie Stabenow (D-MI), Patrick Leahy (D-VT), Bernie Sanders (I-VT) and Sherrod Brown (D-OH).