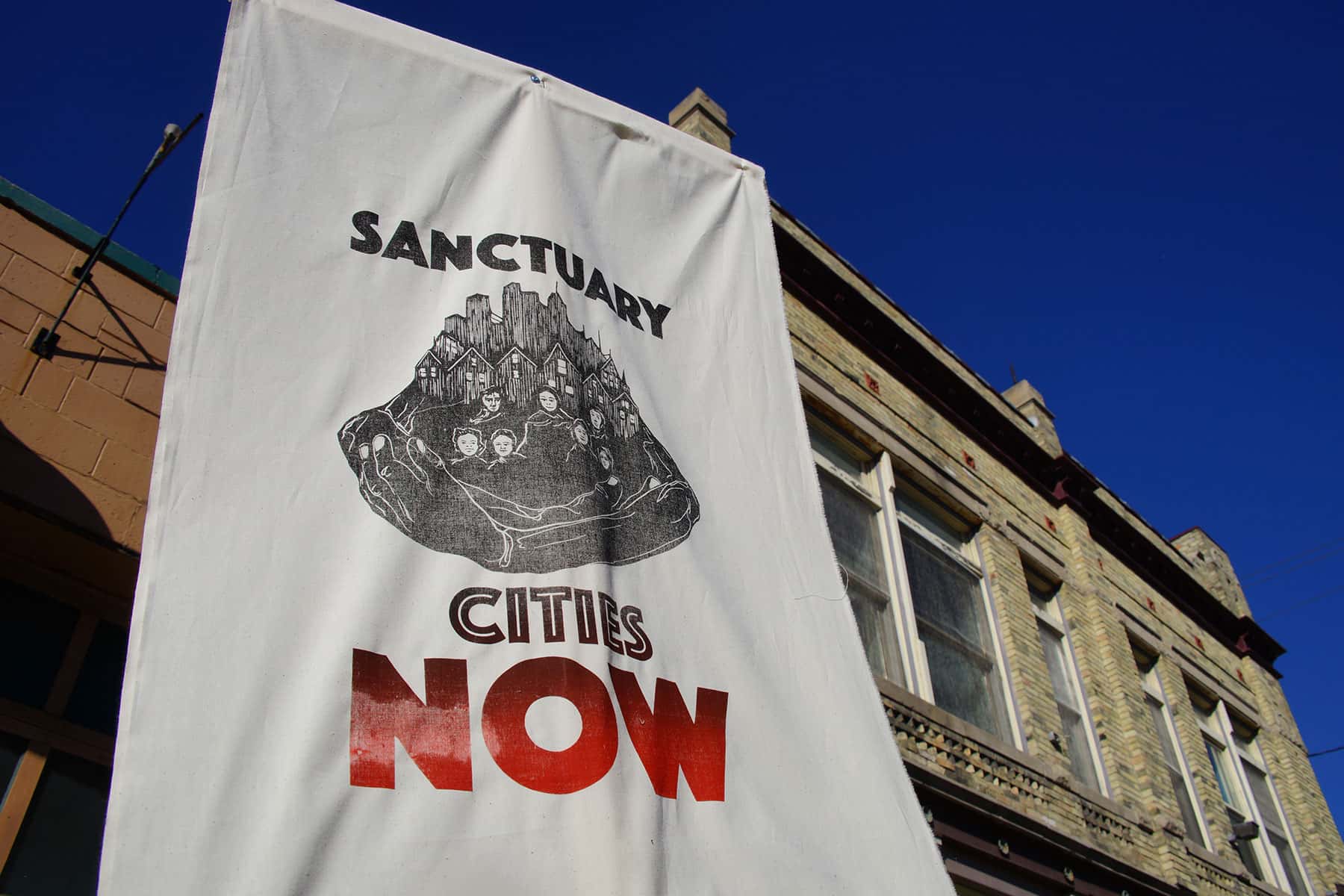 Hundreds of students, teachers, petitioners, and community supporters packed a meeting where the Board of Directors for Milwaukee Public Schools (MPS) considered a safe haven proposal on March 30.
In a unanimous 8-0 'yes' vote, the resolution was passed to make Milwaukee Public Schools a Sanctuary District. The measure bars Immigration agents from school grounds, prevents the sharing of confidential student information, and provides education workers with more tools to support immigrant and refugee students and their families.
"This is a very proud moment, I believe, for this District and for this community," said Superintendent Dr. Darienne Driver.
Youth Empowered in the Struggle, the student arm of Voces de la Frontera, led the campaign to pass the resolution, which was introduced by School Board members Tatiana Joseph and Larry Miller. Under the Trump administration, MPS students and their families have been living with the fear of being torn apart at any moment.
"I came to the United States in 2014 from Malaysia with my family as refugees," said Farouk Rashid, a 16 year old student at South Division High School and member of Youth Empowered in the Struggle. "My family had many difficulties when we arrived in Milwaukee, but when I started going to South Division, I felt happy because I knew I would get an education and meet new people. I want my school to be a sanctuary because I want my immigrant and non-immigrant friends to be safe and sound."
Under the resolution, MPS would also need to create a rapid response plan in case a parent or guardian was detained by ICE, and connect students and their families to legal, social, and medical services as needed.
"In my life I have some high points I can feel good about, but I can say that this evening, and meeting with the students who supported this resolution, has had a powerful effect on me," said School Board Member Wendell Harris. "I will fight for you and for the rights of undocumented people, in honor of the slaves who worked to help build this country."