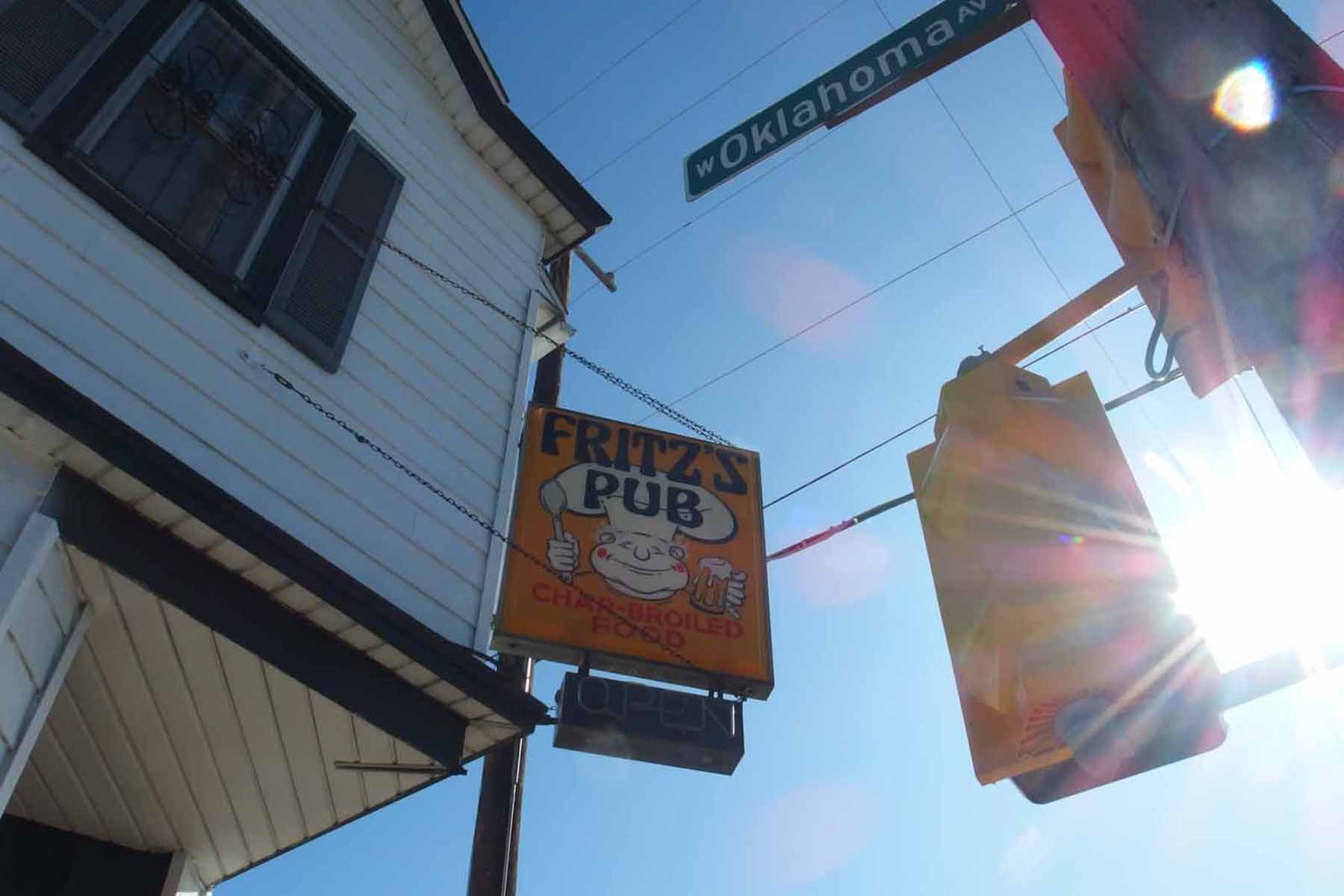 Fritz's Pub opened on September 28, 1978 as a simple bar, until it was remodeled and expanded to serve food in 1981. After that, it became known for is Serbian menu – particularly the "Fritzburger" and its Friday Night Fish Fry. Operated by the Djuric family for 41 years, it closed on October 11, 2019.
Dragoslav "Fritz" Djuric was Serb from Belgrade who lived in Germany, and decided to start a new life in America. He moved with his wife Katherine, a Donauschwaben – an ethnic German from Croatia, and their three children – Maria, Stephen, and Joseph to Milwaukee. The family-owned, southwest side small business was woven into the community for four decades, where local patrons visited from one generation to the next. Christina DeSpears shares some photos and memories, looking back on the place that signified a special Milwaukee experience.
My family owned the former Fritz's Pub at the corner of 20th and Oklahoma for 41 years. The building itself was built in 1908 and was a "flophouse" that served the once active railroad down the block. After that, it served as a watering hole and check cashing spot for nearby factories and trucking companies.
In the days before M.A.D.D. and the rising awareness that drunk driving and binge drinking were probably bad ideas, I remember it being a LOUD "whiskey bent and hell bound" type of establishment, until Grandpa Fritz decided to bring in food and a different attitude. The decline of manufacturing, in general, helped to hasten that change.
Most of my immediate family worked and lived at Fritz's at some point. It was not just a business, it was a family business. So, it was a central meeting place for decades' worth of family functions and rites of passage. From joyous celebrations to trudging somberly through a Friday fish fry the night Fritz died, it all happened there. While we were ready to move on as a family, this place was a constant presence and it was bittersweet when we served our last Friday fish fry.
What people saw from the outside was a closing with very little fanfare, but behind the scenes we were quietly working through a deal with the new owner and taking on the herculean task of dislodging 41 years worth of living and working from a well-worn building with lots of nooks, lots of crannies, and even a few semi-hidden rooms. At times it was less like moving, and more often like an archaeological dig revealing layer upon layer of stuff surrounded by memories. So much stuff.
The mass of accumulation developed around a combination of tight-fisted small business sense and immigrant frugality: always buy in bulk on the cheap, don't throw anything away that could be reused or taken apart to repair something else. Admittedly, the lion's share of the work fell to Maria, Steve, and Joe (Fritz's kids), while the rest of us kept the home fires burning. Most of the images in this photo essay were taken about half way through the process. They did leave as clean a house as possible for the new owner.
At the moment, Maria, Steve, and Joe are enjoying their retirement, but they still need to be reminded periodically that their Fridays are now open and they can feel free to actually go out and do fun things like other people. Also, one of my cousins has volunteered her house as a new gathering place. As a family, we are all good. Some of the Fritz's Friday night crew landed at the Oak Creek American Legion Post 434. Pay them a visit if you miss their company.
Renovations started immediately after the bank closing, but we are not sure of the timeline with the new owner, Valdemar Escobar. We heard a few ideas being presented for Fritz's next chapter, but that is his story to tell when the time comes. We are excited to see what happens. Gone Fishin'