Polar Vortex brings cold weather emergency and limits nonessential services for Milwaukee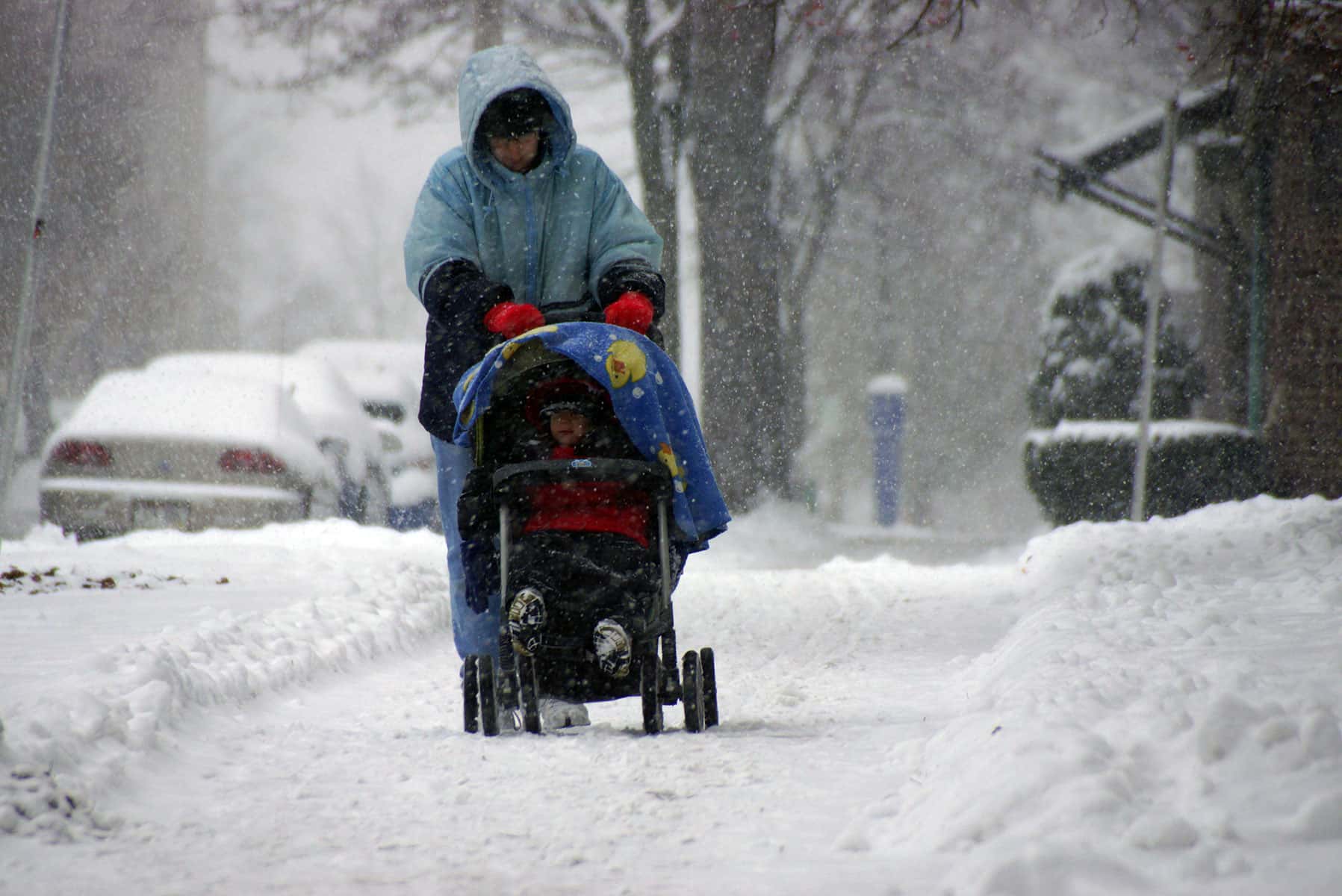 The City of Milwaukee and Milwaukee County both announced limited government services for January 30 and 31, resulting from a winter weather emergency that was declared across the state as subzero temperatures hit Wisconsin.
Governor Tony Evers declared a State of Emergency on January 28 for the entire state of Wisconsin in response to the ongoing winter storm, and the pending dangerous wind chills that will blanket the state for most of the week.
"I'm concerned about the safety and well-being of our residents as this major storm and bitter cold moves in," said Governor Evers. "I want to make sure all state assets are available, including the Wisconsin National Guard if needed, to help communities across the state and keep people warm and safe."
The Governor's Executive Order directed all state agencies to assist if there are any emergency response and recovery efforts associated with the snowstorm and cold. The order also gives Wisconsin's Adjutant General Don Dunbar the authority to call to state active duty soldiers and airmen of the Wisconsin National Guard to support local emergency responders if needed.
The National Weather Service's (NWS) Wind Chill Warning is forecasting air temperatures of -10°F to -35°F, combined with 10 to 20 mph westerly breezes to produce wind chill values of -35°F to -55°F. Wind chills of this magnitude will result in a considerable risk for hypothermia and frostbite in just a few minutes on exposed skin.
More than a half dozen warming rooms are open across the city, and Milwaukee police have been checking homeless encampments regularly and escorting people to those centers. Lyft, in partnership with United Way and Wisconsin 211, is providing free rides to warming centers.
Lyft Code
Use code WIJAYDEN19 for free rides to warming centers, valid through Friday, February 1.
The subzero conditions create a life-threatening situation for those without proper clothing and shelter. As a result of the declaration, Milwaukee County circuit courts and Milwaukee County government will be closed for the safety of employees and the public.
"We do not make decisions like this lightly, and we look at every possible option when we are considering closure," said County Executive Chris Abele. "But the fact is that the weather in the next two days creates dangerous conditions for people to be outside. We are mindful of our role as stewards of taxpayer funds, but we are also not going to risk the health and safety of our employees and the people we serve. The clear, safe choice for us is to close both Wednesday and Thursday."
Milwaukee Mayor Tom Barrett said the city will only perform essential services, such as police and fire service, and that everything else could wait. Milwaukee City Hall would also be closed.
"I don't want to see any property inspections. I don't want to see the Department of Public Works doing those things. Tomorrow is not the day for home visits from the Health Department because of the safety concerns," said Mayor Barrett.
Residents are urged to check in frequently on family and neighbors. Anyone needing emergency shelter should call 211 immediately. Individuals are urged to stay off the roads, as travel conditions are extremely dangerous. Salt treatments become ineffective at these bitter cold temperatures, and black ice may form. Milwaukee County Fleet Management and Highway Maintenance Staff will be on call to the Milwaukee County Sheriff's Office (MCSO) through the duration of this weather emergency. MCSO will continue to patrol freeways and County roads.
Milwaukee County Transit Services (MCTS) buses are expected to be running, though weather-related delays may be possible depending on travel conditions. Riders are encouraged to check ridemcts.com for the latest information and check the MCTS app for real-time updates on bus service to minimize exposure to the cold.
Milwaukee Mitchell International Airport (MKE) is expected to remain open, with maintenance crews working around the clock to keep runways available. Travelers are encouraged to confirm arrival and departure information with their airline.
Warming Center Locations
Adullam Family Warming Center
3033 N. 30th Street, Milwaukee Serves families with children Beginning 12/01, Open from 7:00 pm – 7:00 am. Need to arrive by 8:00 pm, Sunday – Saturday, when 15° or below.
Call 2-1-1 for entry.
Benedict Center
209 W. Orchard Street, Milwaukee Serves single women in the sex trade Warming Center open 12/10 6pm-7:30am Monday – Friday, and Saturday and Sunday 8:00 pm – 7:30 am. No temperature threshold. Accessible through Benedict Center and New Paths referrals.
Divine Intervention (Ministry to the Homeless) – Tippecanoe Church
125 W. Saveland Avenue, Milwaukee Serves single adults age 18 and older Open from 12/01 – 3/31, Sunday – Saturday, 6:00 pm – 8:00 am. No temperature threshold.
Call 2-1-1 for entry.
Greater New Birth Warming Center
8237 W. Silver Spring Drive, Serves single adults Beginning 12/14, Open Sunday – Saturday 7:00 pm – 7:00 am, when 15° or below. Call 2-1-1 for entry or walk in 7:00 pm – 10:00 pm.
Guest House of Milwaukee
1216 N. 13th Street, Milwaukee Serves single men age 18 and older Open 24/7, no temperature threshold Additional shelter capacity added from 12/22 – 3/01, or as weather necessitates. Call 2-1-1 for entry.
Repairers of the Breach
1335 W. Vliet Street, Milwaukee Serves single adults age 18 and older Open from Monday – Saturday 7:00 am – 4:00 pm as day shelter, reopens for overnight shelter at 8:00 pm Sunday – Saturday when 20° or below. Must arrive no later than 10:00 pm. Walk-ins welcome
Salvation Army
1645 N. 25th Street, Milwaukee, Monday – Friday from 8:30 am – 4:00 pm
4129 W. Villard Avenue, Milwaukee, Sundays from 10:00 am – 12:00 pm, Monday – Friday from 9:00 am – 4:00 pm.
2900 W. Coldspring Road, Greenfield, open 9:00 am – 3:00 pm, Monday – Thursday, and Friday from 9:00 am – 1:00 pm.
8853 S. Howell Avenue, Oak Creek, open 6:00 am – 6:00 pm, Monday – Friday.
Serves men, women and families. Call 2-1-1 for entry or walk-in
St. Ben's Community Meal
924 W. State Street, Serves single adults age 18 and older, Open 12/01 to 3/01, Saturday – Sun, from 8:00 pm – 8:00 am, when 20° or below Walk-in any time during open hours.
Other Shelters in Milwaukee County
Call 2-1-1 for information about places to stay warm, including emergency shelter options that are available year-round.
Interested in giving to support community warming rooms? Visit www.handup.org/campaigns/uwgmwc to make a donation.