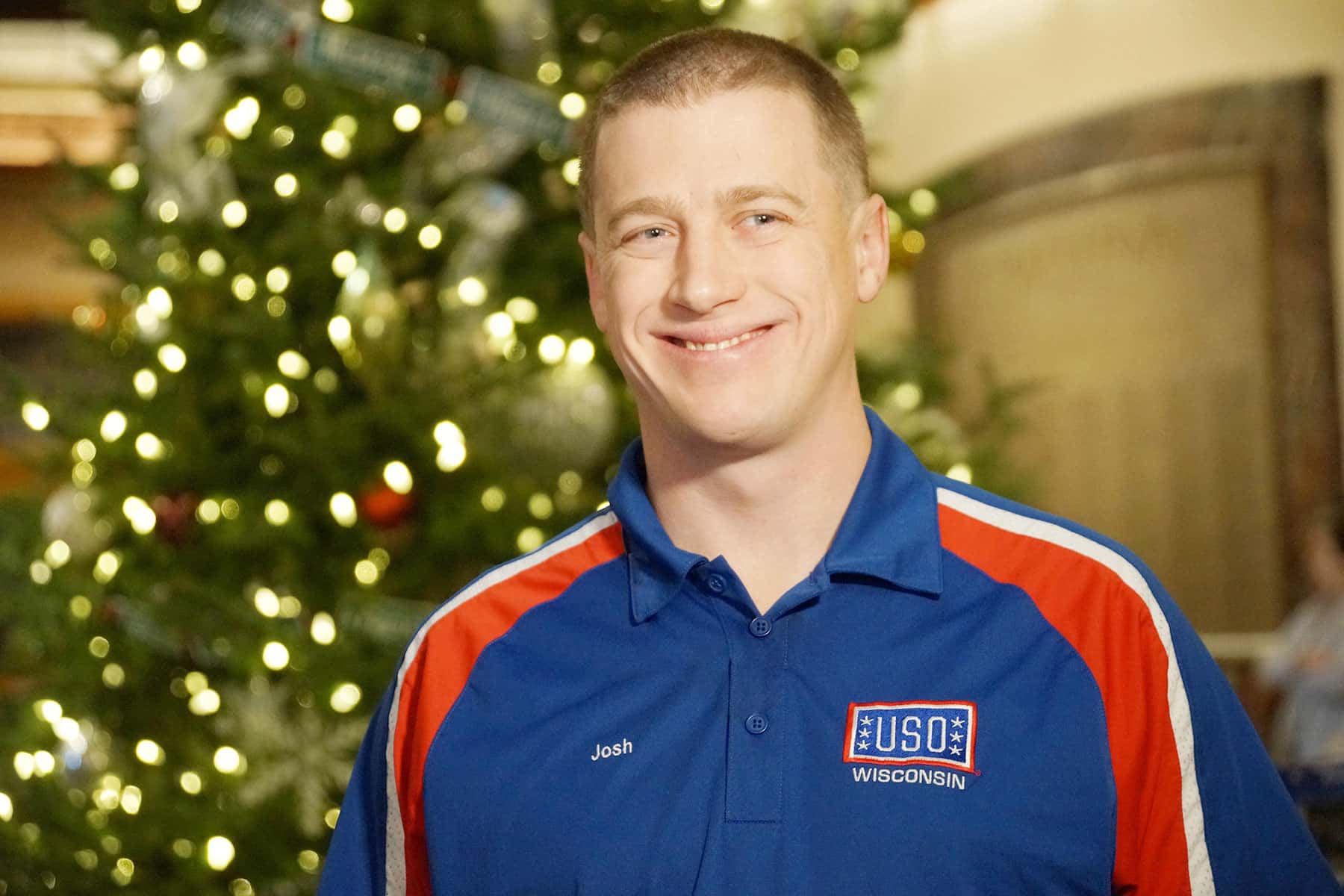 USO Wisconsin will be hosting the 4th annual Operation Christmas on December 9 at the Milwaukee County War Memorial in downtown Milwaukee.
The nonprofit organization assists active military personnel throughout the state, and this event provides assistance to military families during the holidays.
"Operation Christmas allows our community to share some holiday cheer with our local military families and thank them for all they do for our country throughout the year," says Josh Sova, executive director of USO Wisconsin.
Milwaukee's 11th Annual Holiday Drive recently concluded, collecting items for families who signed up for the event. Mayor Tom Barrett and city employees packaged the donations on December 3. Operation Christmas will also include a raffle for prizes such as bicycles, laptops, and large-scale gifts. Children have the opportunity to meet Santa and a photographer will be on site to capture family photos.
According to a Commanding Unit Officer who visited a USO Wisconsin Center, "Without you being here a lot of the soldiers would be in a much worse place emotionally. A cup of hot coffee and internet is life changing, and the only life-line these guys have to their families right now."
More than 20% of service members who were in Iraq or Afghanistan currently have Post Traumatic Stress Disorder. Even more startling is the fact that there are 8,000 veterans who commit suicide a year. USO Wisconsin cannot solve these issues after they have already developed. However, the organization has helped keep service members connected to their families, and other efforts that are vital to stress relief and raising moral.
Service members often come back from training and feel distant from their family, which adds to the depression over life events they missed. USO Wisconsin's programs give service members an opportunity to spend quality time with their family and create new, cherished memories. Last year, Military Entrance Processing Stations (MEPS) supported 9,197 new recruits and their families who were dealing with the process of joining the military.
The stress of deployment and coming home also has a big impact on military members and their families. The USO Wisconsin Center at General Mitchell International Airport offers a private room for families to experience their long good-byes and reunions in private. 8,742 service members and their families received support in 2016 for transit, deployments, welcome homes, and dignified transfers.
Dedicated to enhancing the quality of life of U.S. Armed Forces personnel and their families who reside or pass through Wisconsin, USO Wisconsin is solely supported by the generosity of private citizens, service organizations, corporate gifts, and foundations.
Programs: USO Wisconsin
United Through Reading: Video of the deployed parent reading a book to their children.
Father/Daughter Dance: Fathers reconnecting with daughters and making cherished memories with music, snacks, and other activities.
Ticket Programs: Distribution of tickets to military families for sporting events like the Milwaukee Brewers, Milwaukee Admirals, and concerts, movies, and other entertainment.
Operation Baby Shower: Lunch for military moms who do not have extended family nearby to host baby shower.
Operation Christmas: Military families in need can pick out presents, children make stockings for those in need, and everyone shares a meal and meets with Santa.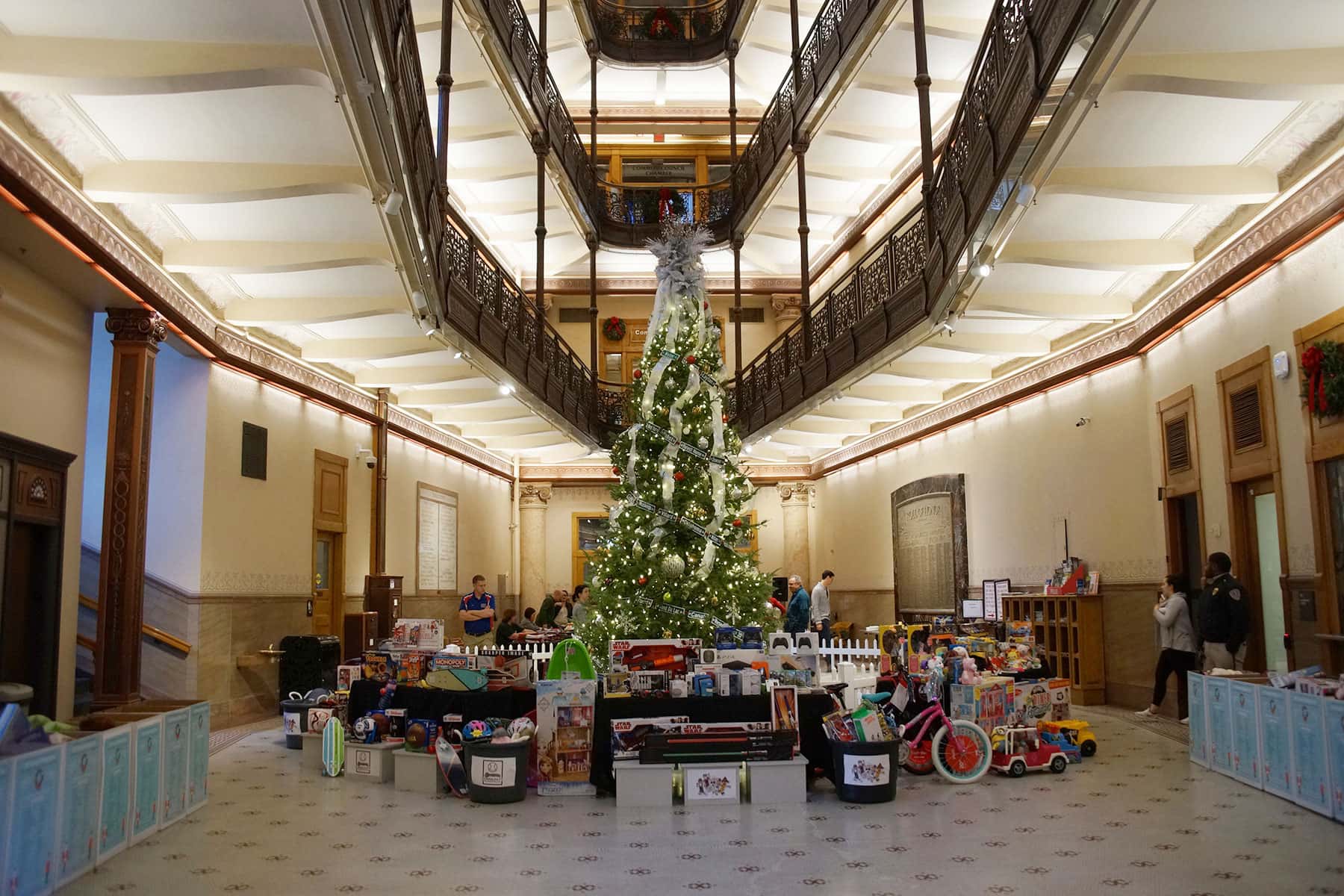 By the numbers: Military in Wisconsin
Total RESERVE FORCES in Wisconsin (estimate 15,000)
7,500 Army National Guard
4,174 United States Army Reserve
2,500 Air National Guard
431 United States Marine Corps Reserve
387 United States Navy Reserve
83 United States Coast Guard Reserve
Total ACTIVE DUTY FORCES in Wisconsin: (estimate 1,000)
Army 294
Navy & Marine Corps 142
Air Force 142
Coast Guard 331