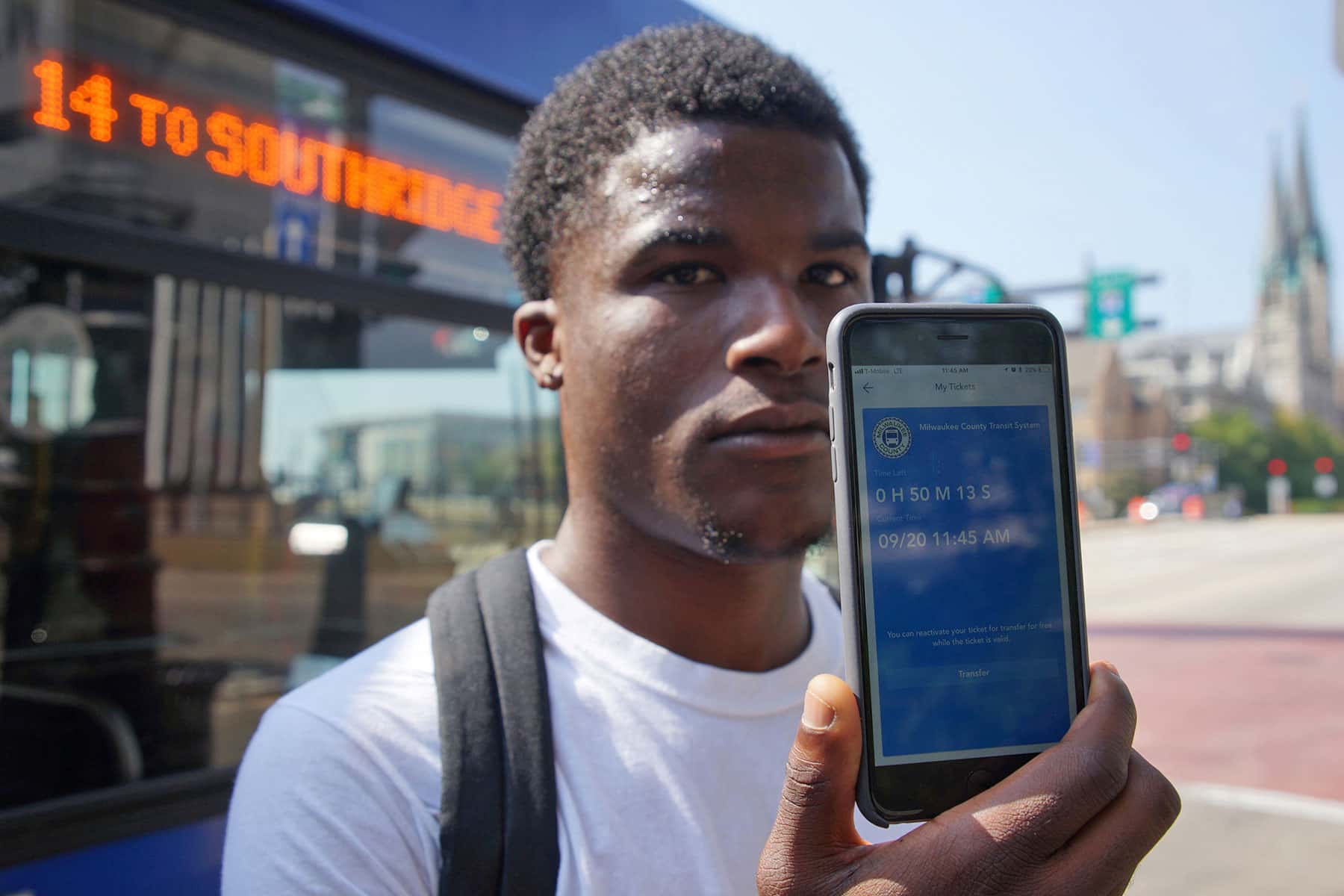 While commuters in Milwaukee are looking for alternative ways to get around without a car, and better utilize the current transit network, Milwaukee County Executive Chris Abele and MCTS unveiled the Ride MCTS App, the first transit app in Wisconsin that lets people plan their trip, buy their ticket, and get on the bus – all from a smartphone.
Regular riders will enjoy the trip planning functions, route alerts and real-time information on the app, while those who are less familiar with public transit will benefit from how simple and easy the app makes getting on board.
"MCTS has done it again, making riding easier and more accessible to people across the region," said Milwaukee County Executive Chris Abele. "While Silicon Valley efforts get all the headlines, MCTS needs to be applauded for finding new and exciting ways to continue to use technology to improve their system. This app is another major leap forward in transit and continues our countywide effort of creating the most empowering, sustainable and nimble government."
With the Ride MCTS app, travelers never need to worry about having exact cash for bus fare or calculate connecting schedules again. Trip planning in the Ride MCTS app is powered by Google and MCTS real-time GPS bus information, and paying for a ticket is a simple tap. A 90-minute ticket can be purchased for $2, or a 24-hour ticket for $5 using any credit card, PayPal, or Apple Pay.
The app was developed in partnership with Tixora, a Wisconsin-based start-up company that has worked with MCTS since 2016 on an e-ticket for special service to Summerfest.
"We could not be more proud of this project and this app," Tixora Co-founder and CEO Aaron Redlich said. "Tixora's mission is focused on helping to improve public transportation through technology. This app makes riding easier than ever before."
The Ride MCTS app is currently available in the Apple AppStore, with an Android version under development. A series of explainer videos were produced to help riders use the app features.
The Milwaukee Independent was fortunate to be a part of the testing group that used the app in the field, and documented the experience to improve how the app functioned.
All iOS app screen captures, and photography of its usage in the field, are from the Beta testing phase. Feedback from testers and other interface modifications means that the public release of the MCTS Bus app does not look completely identical to what was captured in September and presented here.