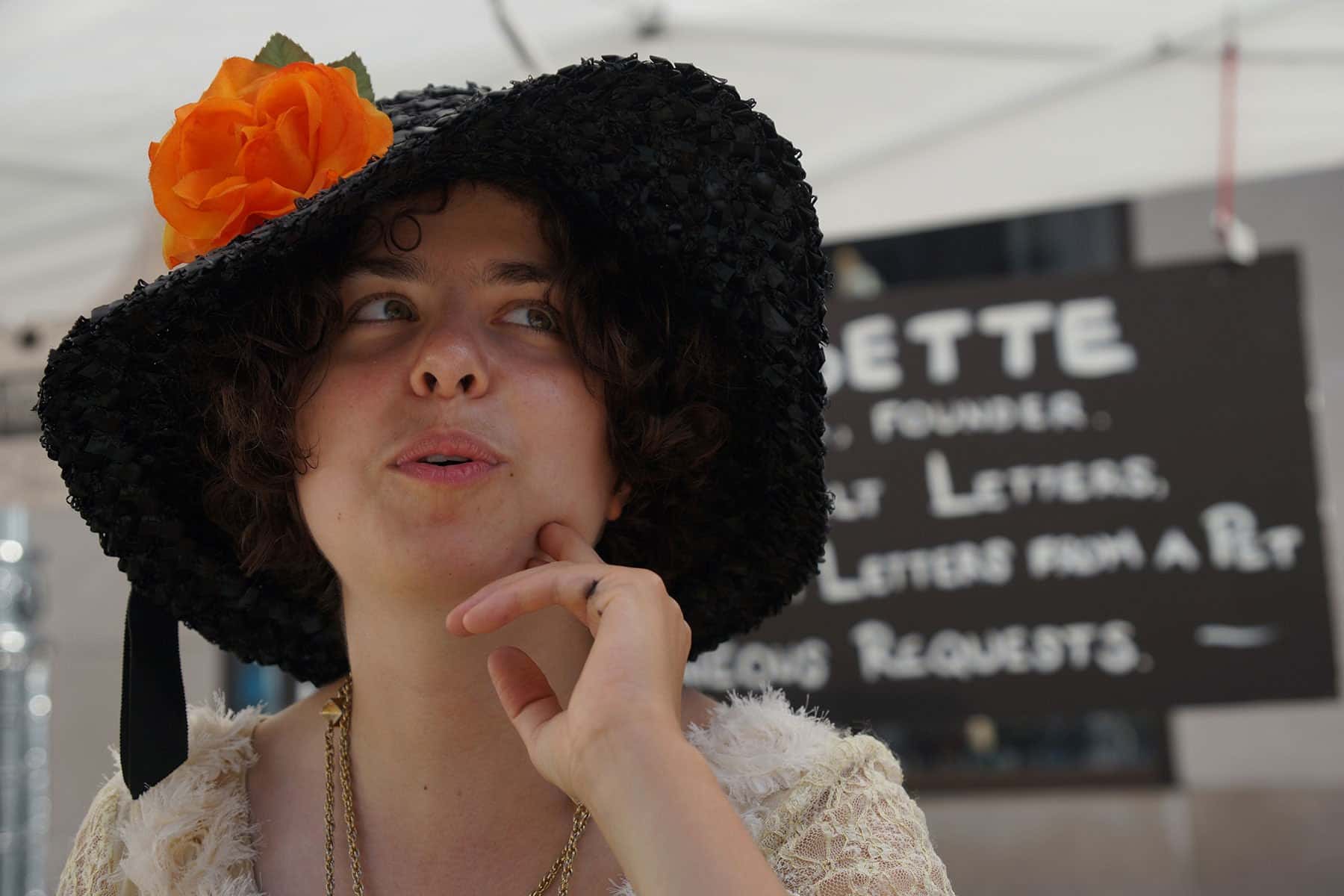 The Woodland Pattern Book Center to host free pop-up museum exhibit from January 10 to 22, with a recital talkback on January 14.
Local performance artist and poet Anja Notanja Sieger organized an "Advice Tent" for the public in conjunction with Milwaukee's first Fringe Festival in August. The event saw 423 individuals present questions to 26 experts within the tent.
Some of the questions posed to the experts ranged from serious ones such as, "Should I get married on October 14th?" to the vague, "What's next?" and the ridiculous, "Should I purchase an inflatable unicorn horn for the cats?"
While the advice was free, the questions were retained by Sieger for archiving purposes. Her goal was to create a digital database and present an exhibit of the dialogue as a "Museum of Advice."
Physical copies of the advice that was gathered at the tent will be on display at the Woodland Pattern Bookstore for two weeks. Anyone curious to read about the problems of other people for insight or amusement are invited to do so. Additionally, all the physical copies of advice will be available for purchase.
On January 14, there will be a recital where many of the Advice Tent Advisors will read aloud their favorite responses to problems people sought remedies for. The recital will also feature a talkback session. The audience will have a chance to ask about what it was like writing advice during the past summer's Advice Tent, when talking between advisors and advice seekers was not allowed.
Sieger currently is a resident artist at RedLine Milwaukee. She previously produced "Two Typewriter Poets Define Your Essence" event at the Walker's Point Center For The Arts. She also developed the "Clackathon" competition, in which six hot-shot writers took on-the-spot audience requests for love letters, insults, and letters from pets in a fast paced, two-hour performance on vintage manual typewriter at the Pfister Hotel.