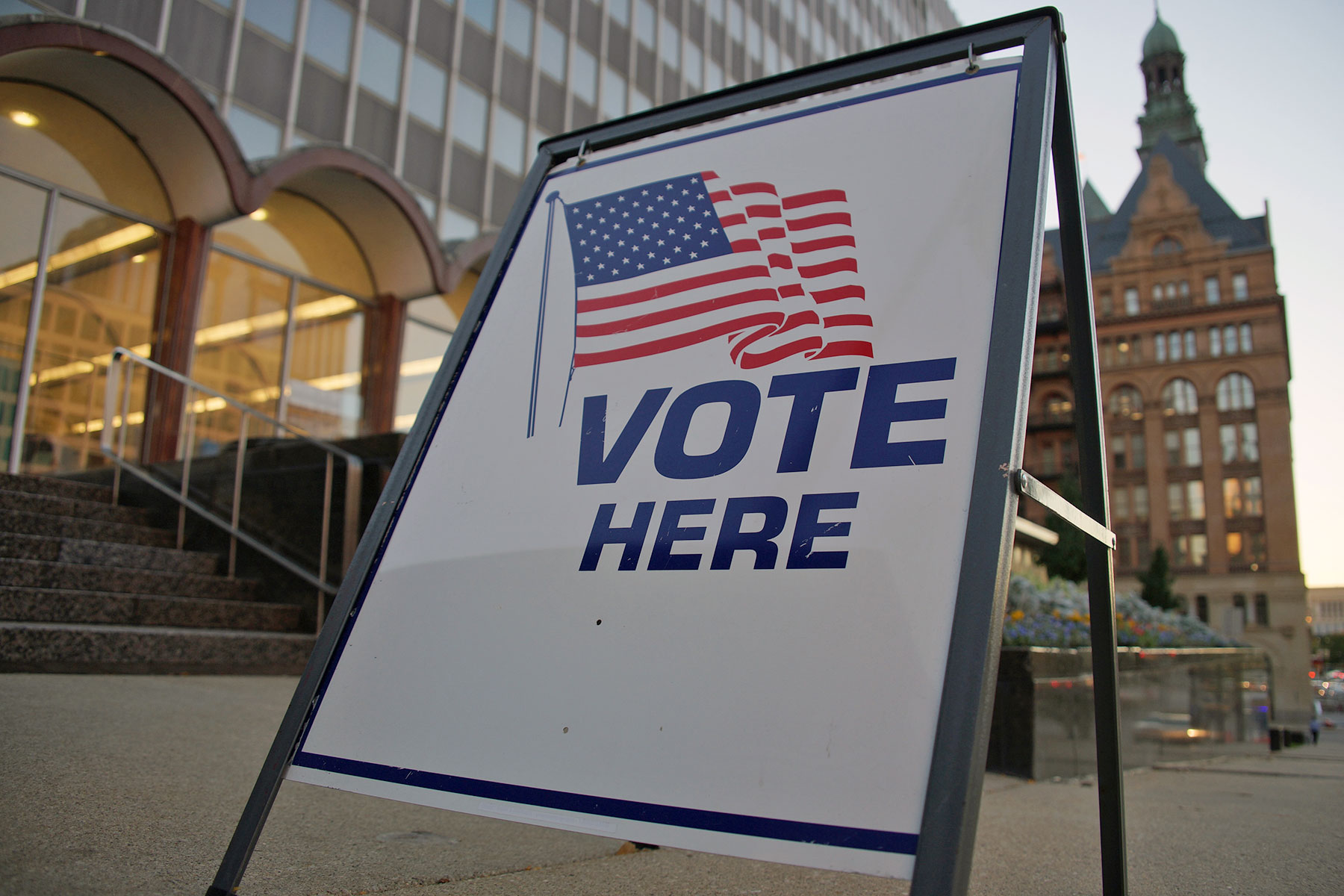 Mayor Tom Barrett and the City of Milwaukee Election Commission raised concerns with the Federal Election Integrity Commission's request to all states, including Wisconsin, for voter registration data.
The request was made for all publicly available voter registration data, including highly-sensitive information about voters' political affiliation, Social Security numbers, criminal history and military status.
Mayor Barrett strongly disagrees with the release of any confidential information maintained in the State's voter registration database. The Mayor is also concerned with how the public is perceiving and responding to the Election Integrity Commission's request.
"Not only am I concerned with what types of information could be released, I am equally concerned with how the public is perceiving this request and how their perceptions may impact their continued participation in voting," Mayor Barrett said. "With residents already requesting to inactivate their voter registration records, we must assure them that we are protecting their privacy and the integrity of our voter information system."
Many of the callers have been satisfied with the information and assurances that Milwaukee Election Commission staff have been able to provide, while others have requested that the Commission inactivate their voter registration records. The City of Milwaukee, like most other Wisconsin municipalities, is a user of Wisconsin's statewide voter registration database.
"The decision regarding the release of data will be made by the state and we have been in regular contact with the Wisconsin Election Commission (WEC) regarding the status of the request," said Milwaukee Election Commission Executive Director Neil Albrecht. "This office fully supports transparency in elections, but we will adamantly oppose the release of confidential voter registration data."
The WEC has stated that the agency is prohibited by state law from releasing a voter's date of birth, drivers' license number, Social Security Number or other confidential information. The names, addresses and voting histories are considered public information and may be purchased through the WEC.
"Because Wisconsin and many other states are unable to disclose non-public data necessary to accurately match voters within or across states, I can only point out that the data being collected by the PACEI cannot be used to effectively assess the accuracy of Wisconsin's or our great country's voter rolls," stated Mark Thomsen, chair of the Wisconsin Elections Commission (WEC).
In his letter to the Presidential Advisory Commission on Election Integrity (PACEI), Thomsen informed PACEI Vice-Chair Kris Kobach that Wisconsin will provide publicly-available data for the statutorily-required fee of $12,500. At this time, the federal government has not paid the fee and no data will be provided until the fee has been paid. Thomsen also cautioned Kobach about potential uses of Wisconsin's voter data.
By law, most of the information in Wisconsin's voter registration system is public and is available for purchase, and is commonly purchased by political parties, candidates, researchers and other organizations. A voter's name, address and voting history are public, and this information has already been provided to campaigns and other requestors who have paid for it. Wisconsin does not collect any information about a voter's political preference or gender.
Wisconsin statutes do not permit the state to release a voter's date of birth, driver license number or partial Social Security number. State statutes permit the WEC to share confidential information in limited circumstances with law enforcement agencies or agencies of other states. The Presidential Commission does not qualify under either of these categories.
The WEC does not have the discretion to deny a request for the public information in the voter registration database if the required fee is paid. By administrative rule, the price is $12,500 for the entire statewide voter file, and Wisconsin law does not contain any provision for waiving the fee for voter data.