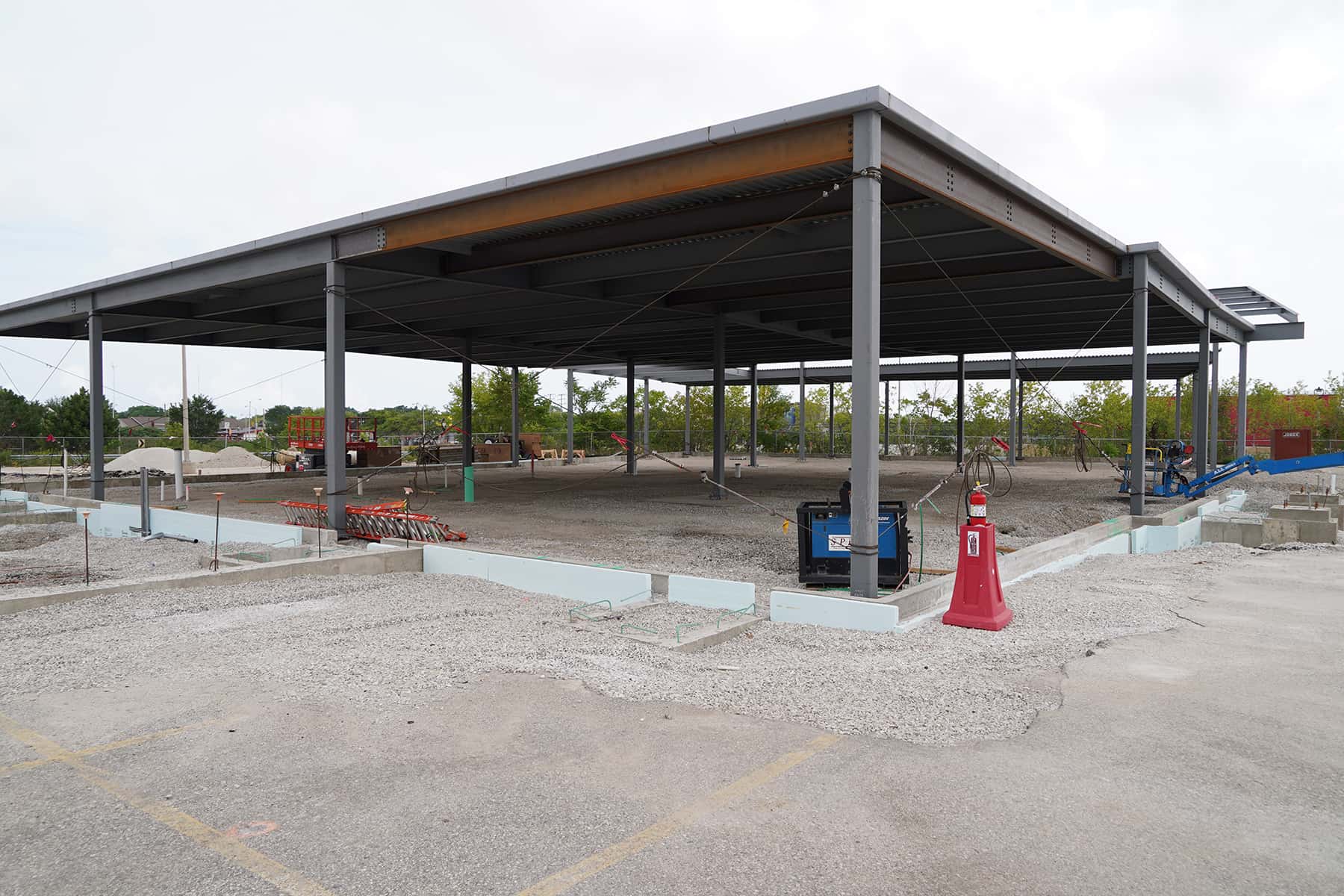 Milwaukee County will be able to provide mental health treatment for local residents far closer to the neighborhoods where they need it, replacing the previously distant location in Wauwatosa.
After more than a decade of planning, the new facility is designed to provide short-term mental health care, and serve as a transition for long-term needs. It will be available to all county residents regardless of their ability to pay.
On August 31, Governor Tony Evers, Mayor Tom Barrett, Milwaukee County Executive David Crowley, and many state and local officials took part in a beam signing ceremony for the new Mental Health Emergency Center in Milwaukee.
Also at the event, Governor Evers announced a funding grant for the new center in Milwaukee. To support the facility, Governor Evers and the Wisconsin Department of Health Services (DHS) have committed to providing $5.7 million in overall funding, $4.5 million of which will come from Wisconsin's Coronavirus State and Local Fiscal Recovery Funds allocated under the federal American Rescue Plan Act (ARPA).
The remainder of the funding will come from carryover funding from the federal mental health block grant through the Substance Abuse and Mental Health Services Administration.
"We are committed to ensuring that Wisconsin workers, families, and communities are not only bouncing back from this pandemic financially, but that we are addressing the increased need for mental and behavioral healthcare and building healthy communities well into the future," said Governor Evers. "This facility will play a critical role in strengthening our mental healthcare infrastructure by expanding access to treatment and providing a wide range of options for people experiencing mental health crises to get the care they need."
The center is a joint venture between Milwaukee County and the county's four health systems: Advocate Aurora Health, Ascension Wisconsin, Children's Wisconsin, and Froedtert Health.
"There are unacceptable health disparities, both in our city and in our state, even before the pandemic raised the level of trauma and mental illness that we have experienced. Our vision in Milwaukee is that by achieving racial equity we can become the healthiest county in the state of Wisconsin. And we are making significant investments in that vision," said Milwaukee County Executive Crowley. "Often one of the largest barriers to receiving support is knowing where to go for help. Which is why providing a center that offers easily accessible mental health-specific services right here in our community, is so important."
With its opening planned for 2022, the Mental Health Emergency Center will serve adults, adolescents, and children by providing around-the-clock crisis services, as well as opportunities to further inpatient, residential, outpatient, and peer support services, while also serving as an economic driver in the community.
Congresswoman Gwen Moore mentioned the example of Dontre Hamilton, who struggled with mental illness and was killed in Red Arrow Park. The 31-year-old Hamilton had been sleeping on a park bench in 2014 when an employee from the adjacent Starbucks repeatedly called police.
"This is the very kind of intervention that we are looking for when we think about reimagining the police. To have a place where trauma-informed care is provided locally," said Congresswoman Moore.
The center will serve as a training center for psychiatric medical residents and provide job opportunities both during construction and after opening.
The funding is part of the Evers Administration's larger framework for improving Wisconsin's mental health and substance use services. Under the governor's leadership, DHS will invest more than $16 million in ARPA funds over the next four years to improve statewide services for emergency mental healthcare, including funding allocated to counties and tribal nations to address the unique needs of their communities.
"The steps being taken by Milwaukee County and other partners to develop and launch this new mental health care facility represent one piece of a much larger puzzle," said Secretary-designee Karen Timberlake. "By further investing in our mental health crisis system, we can work towards our goal of a system that can serve everyone in need, at any time, and in every corner of our state."