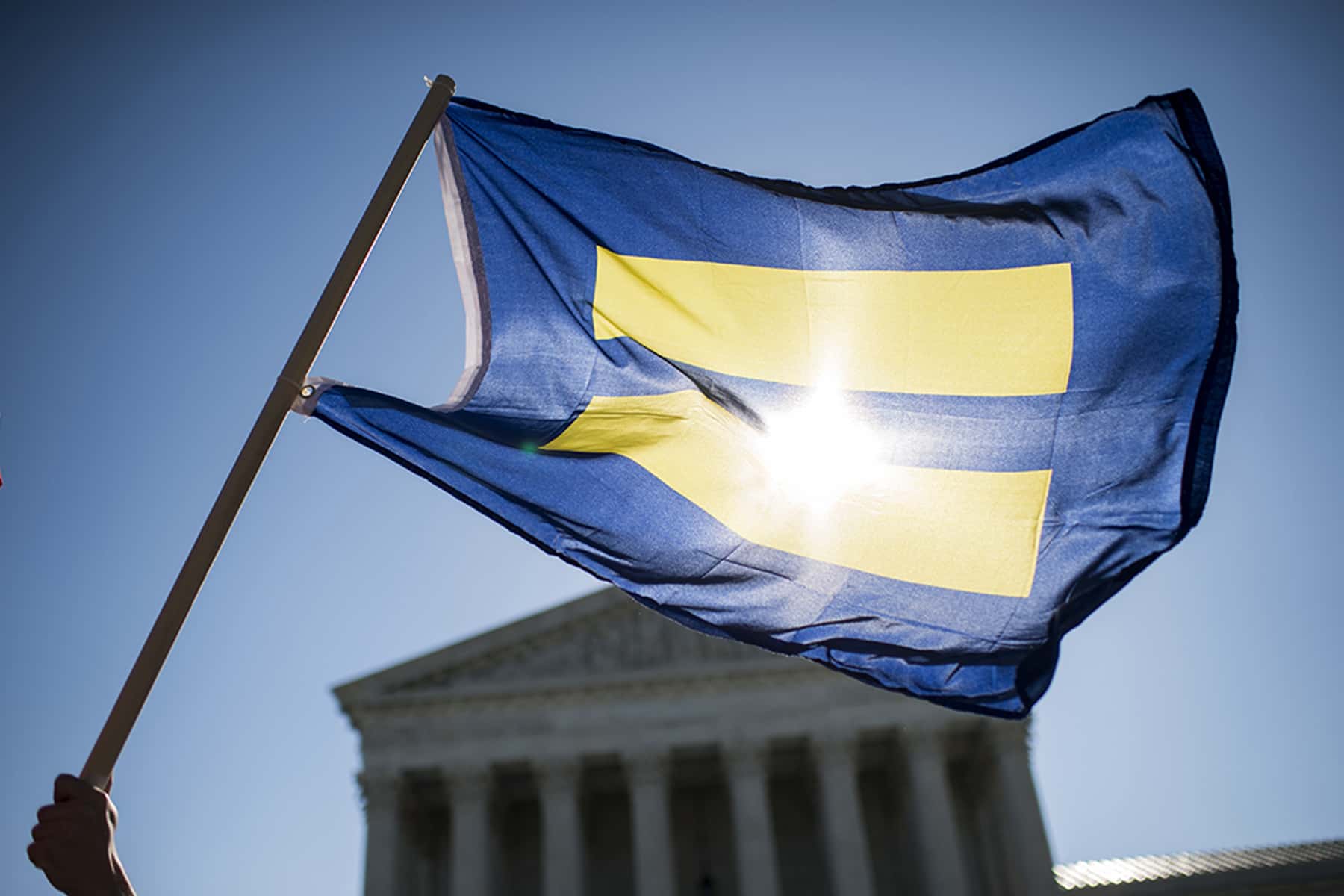 Mayor Tom Barrett joined the City of Milwaukee Equal Rights Commission, Alderwoman JoCasta Zamarripa, and representatives from the Human Rights Campaign, Fair Wisconsin, FORGE and the Milwaukee LGBT Community Center on December 9 to announce that the City of Milwaukee received yet another perfect score of 100 on the Human Rights Campaign's Municipality Equality Index.
Only 94 out of a total of 506 cities rated received perfect scores. The Human Rights Campaign is the nation's largest lesbian, gay, bisexual, transgender, and queer civil rights organization. The national 2020 Municipal Equality Index (MEI) report is the only nationwide assessment of LGBTQ inclusiveness in municipal law and policy.
"Our perfect score demonstrates that the City of Milwaukee values everyone who lives, works and visits here; We are an inclusive and welcoming city for all," said Mayor Barrett. "I want to issue a friendly challenge to other cities like Appleton, Green Bay, Oshkosh, Kenosha and Racine to join Milwaukee and Madison in scoring 100. Let's show everyone not only how inclusive Milwaukee is, but how welcoming, open and fair the whole State of Wisconsin is."
The Municipality Equality Index examines how inclusive municipal laws, policies, and services are of LGBTQ+ people who live and work there. Cities are rated based on non-discrimination laws, the municipality as an employer, municipal services, law enforcement and the city leadership's public position on equality.
By inspiring and engaging individuals and communities, the Human Rights Campaign strives to end discrimination against LGBTQ people and realize a world that achieves fundamental fairness and equality for all. HRC envisions a world where lesbian, gay, bisexual, transgender and queer people are ensured equality and embraced as full members of society at home, at work and in every community.
"Milwaukee has stood up for its LGBTQ residents and municipal workers and has been in the vanguard on efforts to protect and embrace LGBTQ people," said Tony Snell, Chair of the City of Milwaukee Equal Rights Commission. He thanked Mayor Tom Barrett, Common Council President Johnson and members, City department leaders and LGBTQ+ affirming organizations for their tireless efforts. "There is no doubt we are rolling up our sleeves, getting to work on the tough challenges and centering equity and inclusion in our City programs and projects. As underscored in the Mayor's directive and new Office of Equity and Inclusion, I'm excited about our future and the ERC's role and partnership."
Under Chapter 109 of the Milwaukee Code of Ordinances, the City's Equal Rights Commission works to promote racial, social and economic equity to the residents of Milwaukee. Currently, the Equal Rights Commission is working with the Common Council, City departments and local community groups to create procedures to bring gender inclusive restrooms to City buildings.
"I can tell you that Mayor Barrett's priority around his LGBTQ+ constituents is real. I've seen it firsthand just in my first few months here on the Common Council," said Alderwoman JoCasta Zamarripa. "We made sure we passed a minority impact statement resolution that included all people of color, women and people with disabilities, and the Mayor and I made sure that also LGBTQ+ folks were recognized and a part of that legislation that will certainly support minorities across the board."
The City of Milwaukee takes many actions to champion LGBTQ rights, including adding enforcement mechanisms to the City's Equal Rights Ordinance, Common Council President Cavalier Johnson's Conversion Therapy Ban, appointing liaisons in the Mayor's Office and at the Milwaukee Police Department, and providing trans-inclusive healthcare benefits.
"We continue to see local government take the actions to protect the LGBTQ community that our State governments are unwilling to do. This year, a record-breaking 94 cities earned a 100, which is the highest score. This is up from 88 cities last year," said Wendy Strout, Wisconsin State Director of the Human Rights Campaign. "Milwaukee continues to be a leader on LGBTQ protection, and we are proud of Milwaukee's third year of reaching the highest score of 100."
Receiving a perfect score highlights the historic progress being made in the City of Milwaukee as it relates to LGBTQ-inclusive laws and policies, the municipality as an employer, municipal services, law enforcement and city leadership's public position on equality.
"As a City and community committed to its LGBTQ+ residents, we have no choice but to continue to act each and every day to make this City not only livable, but truly equitable," said Shelley Gregory, Strategic Project Coordinator. "Our community has suffered unprecedented attacks in the past few years that include withdrawal of protections for long‐recognized civil and human rights, and our existences have become fodder for impetuous assaults from every corner. While we celebrate Milwaukee's accomplishments today, let us simultaneously set our sights on making our community one in which no one's work is done until each of us is respected, safe, and fundamentally free to be."