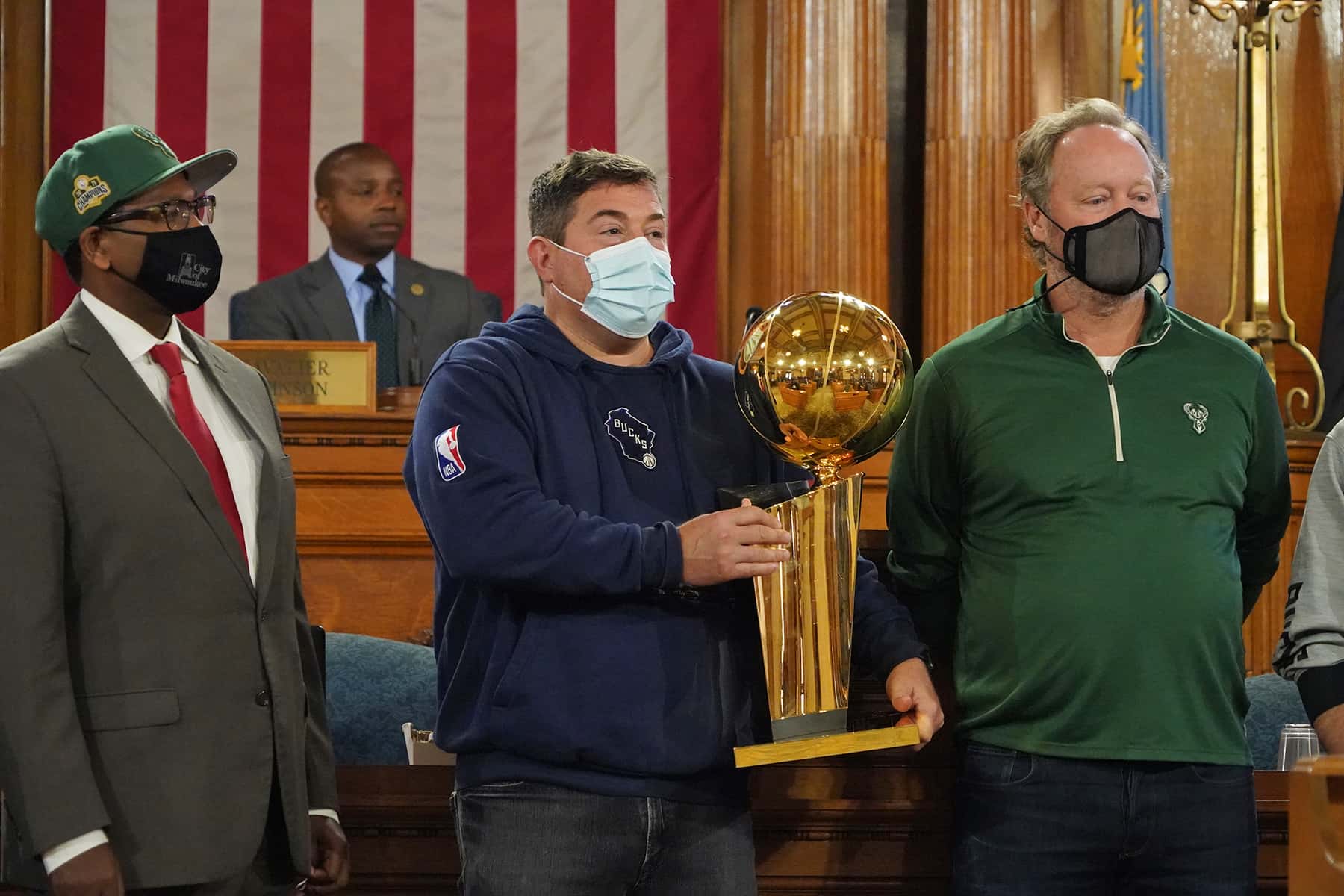 The Milwaukee Common Council publicly recognized the Milwaukee Bucks team on September 21, for winning the NBA championship for the first time in 50 years.
The basketball team was represented by president of the Milwaukee Bucks Peter Feigin, Senior Vice President Alex Lasry, and head coach Mike Budenholzer. They came to City Hall to accept the Common Council's recognition, and show off the coveted NBA championship trophy.
"This is a simple thank you. This is a celebration. It is kind of one of those amazing journeys to get through. We built an unbelievable momentum, and the organization is beyond thankful for the support of the city – and obviously our fans. This is the power of entertainment, and sport, and emotion," Feigin said. "So, how do we use this as a springboard to empower our entire city?"
It was about six years ago when the Common Council began debating a substantial public subsidy for the construction of what became the Fiserv Forum. There was considerable discussion in the community about the value of professional sports franchises.
"I remember in the course of that debate, one of the arguments that was made. It was fairly persuasive to me. The National Basketball Association was really a worldwide entertainment product. It had fans across the globe, and we were going to be one of those franchises which had that global reach," said Alderman Robert Bauman. "As I was sitting there watching the finals, I thought there's folks in Asia and Africa and Europe who are getting out the world atlas, and saying where the hell is Milwaukee? We were on the world stage, and that can only be a positive impact in the long run in terms of putting us on the map."